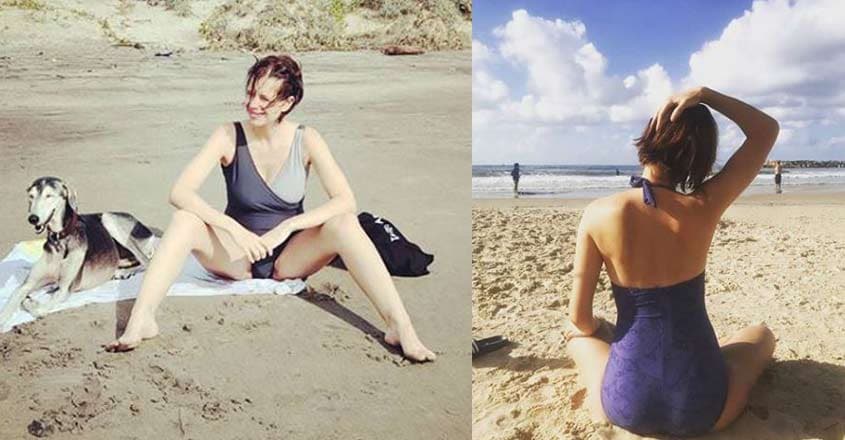 Travelling in a plane, car, train or any other mode of transport while pregnant has its own challenges and guidelines. But if you plan everything properly ahead of your trip, it doesn't matter if you are pregnant. You can travel anywhere in the world.
Actress Kalki Koechlin, a happy mother-to-be, has recently travelled to Tel Aviv in Israel and has given some serious travel goals to those who are pregnant. She has shared a photo on Instagram sitting on the beach with her boyfriend Guy Hershberg in Tel Aviv captioning "Family at the beach."
She has also posted more pictures from her Tel Aviv trip. In a recent interview, Kalki had said that that travelling was just a normal organic part of her life. "If I have a weekend off, I like to go somewhere, and if there's a chance to explore I take it," said Kalki during the interview.
Diving in the blue hole in Sinai Egypt has been one of the most beautiful experiences of her life. On a holiday, her essential travel items includes swimwear, walking shoes, sarong, shawl, torch, penknife, and a good travel buddy.
Kalki has confessed that her dad has always been her best travel companion who is an experienced pilot, biker, and a traveller. "He always knows how to stay calm in difficult situations and improvise when things go wrong," Kalki says.
The places on her bucket lust includes Peru, South America in general. Also, Iceland and New Zealand.