Tucked away in God's Own Country is a paradise that the Greek goddess of pleasure, enjoyment and delight, Hedone, would gladly call her home. Yes, we are talking about our very own Kovalam.
A short 20-minute drive from the bustling Trivandrum airport will get you to the 17km long gorgeous shorelines of Kovalam. The quaint coastal town, that is on its way to becoming India's favourite beach side holiday destination, boasts of pristine beaches, gorgeous resorts and the kind of delectable food that will take you to culinary heaven.
While Goa is a hot favourite destination during the winter holidays, we thought it pertinent to highlight why we recommend Kovalam over Goa for a seaside vacation this December.
Here are the top 10 reasons why the decision should be a no brainer:
1. Kovalam is where you come to relax, and by that we mean really put your feet up, soak in the sun, and take that much needed break from your hectic lives. One often seeks a holiday, because one needs a breather and therefore seek calm and serenity over anything else. Conversely, Goa is the party paradise, it is fun no doubt, but you are very likely to come back from there, craving another vacation to relax from your party packed holiday!
2. Kovalam is less 'touristy' than Goa. Even during the monsoon season Goa's average tourism is a lot higher than that of Kovalam, so when it comes to the festive months of December, you're likely to be rubbing elbows with strangers on every square inch of a Goan beach. Owing to this you're more likely to run into tourist traps and get your pocket picked in Goa. Kovalam in comparison is a much safer alternative for your festive break.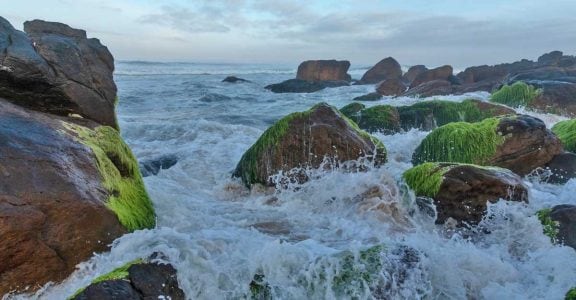 3. Kovalam's resorts offer us a chance to reconnect with ourselves and spend some quality time with our family. Kovalam is relatively smaller than Goa, which often means a smaller itinerary as well. With a small to nil agenda- you get a chance to just sit back, sip a drink and enjoy gorgeous sunsets with your family.
4. The Spas in Kovalam are legendary. Let's face it- Kerala is the Bali of India when it comes to spas and massages! Sure Goa has spas too, but they are nowhere in the same league as the ones in Kovalam. Imagine having all your worries kneaded out of you with a view of the stunning blue waters ahead of you.
5. Kovalam is a more reasonably priced option as opposed to Goa. Especially in the winter months from October to February, when everything in Goa is exorbitantly and unjustifiably expensive. What you spend for three nights at a great resort in Kovalam ends up costing three to five times more in Goa!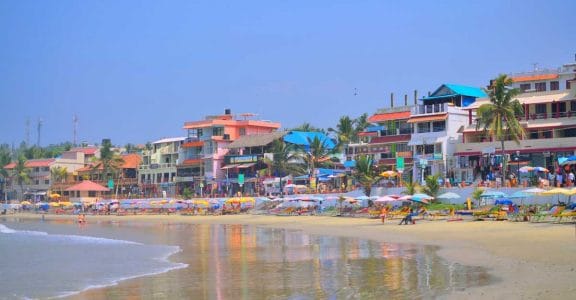 6. Kovalam is a treat for the eyes. The water is cleaner, the air is fresher, and the views are spellbinding; perhaps that is why, even the Queen Regent Maharani Sethu Lakshmi Bai of Travancore built her beach castle here in the 1920s. Unlike the murky waters of Goa, you can actually dip your feet in the water here and not have an allergic reaction!
7. Kovalam's cuisine gives your taste buds a thrilling gastronomical kick with its elevated spices, whereas Goan food, though bearing similarity in terms of coastal influence, is far more mellow. Also, the freshly made Banana Wafers, Tapioca Chips and Jackfruit Fritters made in coconut oil, are guaranteed to be the best snack you have ever tasted!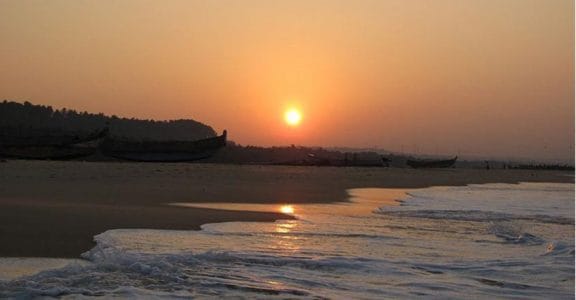 8. Kovalam is home to the world famous "Toddy". Toddy or Palm Wine is a sweet alcoholic beverage indigenous to Kerala. It is super delicious and only mildly intoxicating, and actually even considered healthy by some; totally justifying the indulgence!
9. Kovalam has fewer people per square capita of space: Stepping out of a hotel in Goa means walking among swarms of people, whereas a similar attempt in Kovalam offers you the chance to walk or bike your way from point to point without the fear of crowds and the accompanying threat of the dreaded virus! Let's face it, going on a vacation during these times is a big decision, and one that must be executed with caution.
10. No queues and disappointments in Kovalam: Dining outside of your hotel in Kovalam often requires no more than hiring a car and showing up at the venue without a second thought. On the other hand, Goa during the festive months requires one to plan in advance for even the smallest outing or expedition. Be it sightseeing, brunch, or simply walking into a shack for a beer – chances of getting a table extempore without a reservation or a long wait is next to impossible.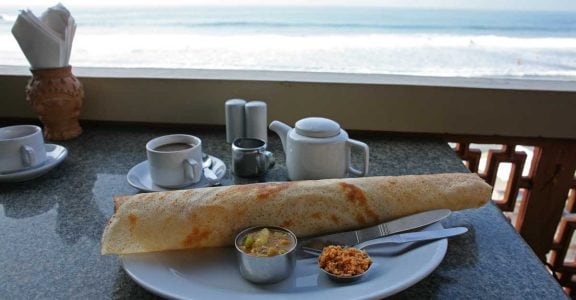 Yes, we all do know and love Goa - It is after all in the DNA of every Indian and an annual ritual for many of us. However, we suggest you pause to also consider Kovalam the next time you plan a beach holiday. It's natural and untouched beauty, equitable climate, shallow waters and low tides are conducive to both relaxing and fun holidays. Definitely on the top of our beachside holiday recommendations in India!