Have you seen snow falling at Meesapulimala? It was when Charlie (Dulquer Salmaan) put forward this question in the film Charlie that a lot of people first heard the name of the place. Not many knew that it was the highest trekking peak in South India as well as the second-highest peak in the Western ghats. In fact, it is considered a favourite for people from the film industry too.
Some of the earliest films shot in Idukki were Prem Nazir's Kadathanattu Maakkam and Nadhi which were framed near the Kulamavu premises. Malayatoor Ramakrishnan's Eetta (starring Madhu, Kamala Haasan and Sheela) was also shot at Idukki. Bharathan's classic Vaishali was also filmed at Kulamavu. Mammootty's Thappana and Nasrani was at Peerumedu and Suresh Gopi's Joshi-film Lelam was completed at Wagamon and Elapara. Some of the other films which were filmed in the backdrop of the high range include Lucifer, Ordinary, The Priest and Joseph. Interestingly all versions of Drishyam (Malayalam, Tamil, and Telugu) were shot at Idukki.
It was the success of Dileesh Pothan's Maheshinte Prathikaram that placed Idukki in the popular location map of Malayalam cinema. Nowadays most filmmakers are preferring lesser-known places over popular ones like Wagamon, Thekkady and Munnar.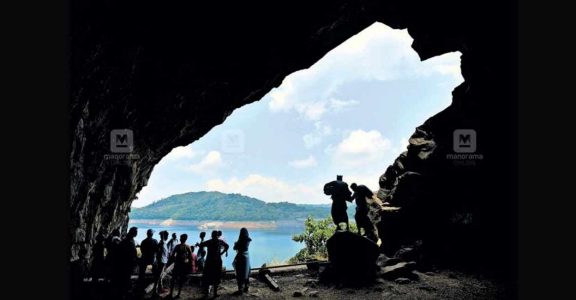 Classic in a cave
Remember that beautiful cave in Vaishali where Rishyashringan and Vaishali held their clandestine meetings? The Cheruthoni dam you see through the cave is a marvel. That cave was built during the construction of the Idukki-Cheruthoni dams. The Idukki Cave, a 550-meter-long tunnel-like cave, was abandoned after its commissioning. It was in 1988 that Bharathan started shooting the film. The plan was to set up caves, mountains, and rivers. He changed his mind when he saw the cave full of bats. And decided on keeping that location. That changed the fate of the cave.
The cave is also featured in 'Idukki Gold' directed by Aashiq Abu. Vaishali Cave can be reached by a half-hour walk from the Kuravan hills.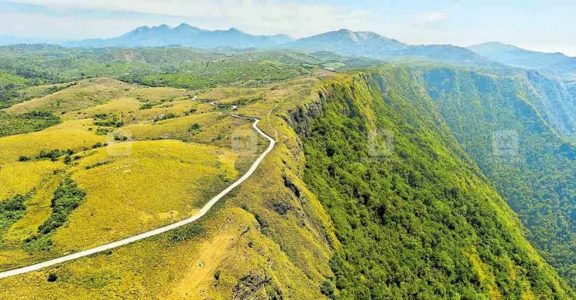 Bhramaram viewpoint
Mohanlal's adventurous jeep journey in Blessy's Bhramaram was filmed at Thuruvapetti Para in Kanthaloor. After the movie, the area became a bustling viewpoint as more and more tourists started coming here. It later came to be called as Bhramaram viewpoint. More than fifty films were shot here. From this viewpoint, you can see the towns of Marayoor and Kovilkadavu and the agricultural land as far as the eye can see.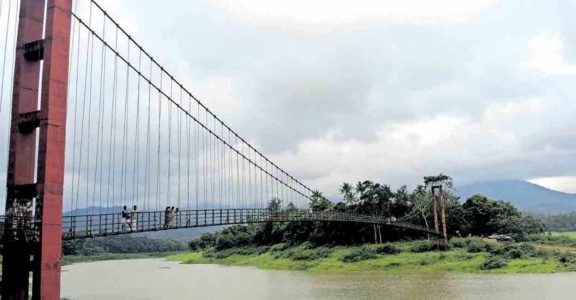 Thookkupalam Rasi
Can you forget the scenes in Lijo Jose Pellisery's Jallikattu which had the villagers run amok after the buffalo? It was shot near the Ayyappan Kovil suspension bridge. It has also been the location for various South Indian movies, including Life of Josutty, Aby, James and Alice and many other Malayalam movies.