Christmas and New Year are here! What if you go on a trip to spend the holidays in the cold of December to Idukki? You can witness nature at its prettiest and the weather will be cool. There are so many sights there that rightly capture the beauty of nature. Idukki is a beautiful city covered with mist, mountains, waterfalls, warm smiles, and gorgeous greenery to welcome the tourists. This Christmas you can enjoy the beauty of Idukki along with the taste of cake and wine.
Mist laden Munnar
The Munnar Tourism Region is gearing up for the Christmas and New Year festivities with low rates and strict adherence to Covid standards. Many hotels have announced discounts of up to 50 percent. There has been a 20 percent increase in room rental rates, typically from mid-December. But that too is not the case this year. Another special feature of hotels is that they do not celebrate Christmas or New Year. Tough luck this time! But you can still have your private Christmas/ New year party there though.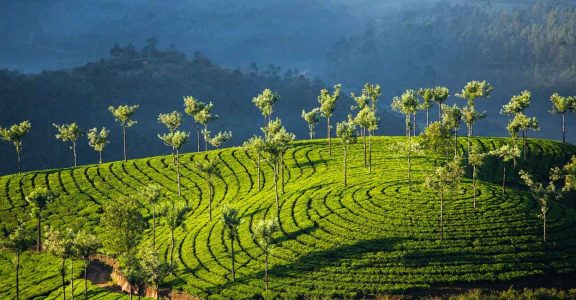 There is a lot of wildlife in Chinnar
Marayoor, the gateway to Munnar and Udumalpet, is one of the most fascinating destinations on the tourism map of Kerala. You can catch the Chinnar Wildlife Sanctuary enroute to Tamil Nadu and also witness Thoovanam falls, rock paintings, Marayoor Chandanakkadu, waterfalls, and wildlife. Those who love history might be interested in the Chandanakkadu Stone Age in Marayoor such as munirs, cave paintings, sandalwood forests besides visiting the Rajiv Gandhi Children's Park, Jaggery Construction, Pambar River flowing eastwards, and Irachilpara Falls.
Hill View Hotel near the dam
Tourists visiting Idukki never return without visiting Hill View Park, which offers a glimpse of the beauty of Idukki, Cheruthoni, and dams. As the dams fill up, the authorities have set up more facilities in the hope that more tourists will come here. The entrance fee to the park is Rs. 10 for children and Rs 20 for adults. There are also special rates for photoshoots and video shootings.
Check out the dam and also try boating
The gates of the Idukki and Cheruthoni dams, which were closed to tourists when the water level reached its maximum storage capacity, are yet to be opened. Authorities are preparing to allow visitors on Saturdays, Sundays, and holidays from next week as there are no alerts on the dam. As in previous years, visitors will be allowed to enter this year ahead of the Christmas and New Year season, Hydel Tourism officials said. However, boating by the forest department is still going on in Idukki lake. There is a boat with a capacity to accommodate up to 20 people available at Idukki lake.
Sunrise at Kolukkumalai
Kolukkumalai is a small hamlet in Theni and is home to the highest tea plantations in the world with the tea grown here possessing a special flavour and freshness because of the high altitude. Importantly it is situated near Munnar. Kolukkumalai, a major tourist destination of the district, is all set to welcome tourists for Christmas and New Year celebrations. Sunrise at Kolukkumalai was inaccessible to tourists due to months of rain and snow. Tourists say that when the rains subside, the sky clears, and they can enjoy the beauty of Kolukkumalai.
How to reach
Those coming from Thekkady can reach Kolukkumalai via Poopara after reaching Suryanelli in Chinnakanal. Those coming from Munnar can reach Chinnakanal via Devikulam via the Kochi-Dhanushkodi National Highway. To reach Kolukkumalai, one has to take a jeep along a 12 km long trek from Chinnakanal Suryanelli. Jeep rent is Rs. 200.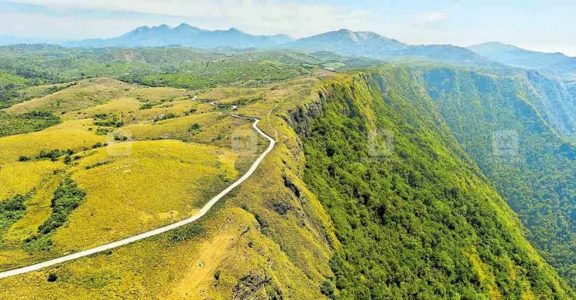 Views of Calvary mount
Kalvary or Calvary Mount, one of the Idukki tourist places, is a mountain situated at a distance of 5 km from Idukki. The Kalyanathandu viewpoint on Calvary Mount offers stunning visuals of the serene waters of the reservoir between Kuravan and Kurathi Hills and the Idukki dam. With the slight decline in the Covid crisis, the number of people visiting the Kalvary Mountain Tourist Center began to increase. The distant view of the water-rich Idukki Dam attracts a lot of visitors.