'Michael Appan' is in no way a superhuman but his demeanour and conduct, even his long lustrous hair, inspire respect. Compassion and wrath flash through his piercing eyes in equal measure and he is the undisputed patriarch of an influential family that sends shudders through the Kochi city.
The character of Michael was brought to life with great aplomb by Mammootty and as the Malayalam flick 'Bheeshma Parvam' is setting the box office ringing, a palatial home is making its presence felt in the movie. A few changes were made to the expansive house to transform it into 'Anjootti Tharavadu' for the movie. The ancient house, which is at par with or a step ahead of the magnetism of the lead character, is situated in the Alappuzha district. Villa de Parrai, which was featured in many movies, was a homestay that used to regularly receive foreign tourists before the world was hit by COVID-19 pandemic.
George Tharakan, owner of this breathtaking structure, shares the uniqueness of the building, which is more than 100 years old, in a free-wheeling chat with Onmanorama.
'Anjootti Tharavadu'
The palatial home was given for film shooting purposes after Malayalam movie 'Punjabi House' was canned at the age-old building, and to date close to 20 big and small movies were shot at this beautiful structure. Villa de Parrai was also featured in the recently-released 'Hridayam' directed by Vineeth Sreenivasan.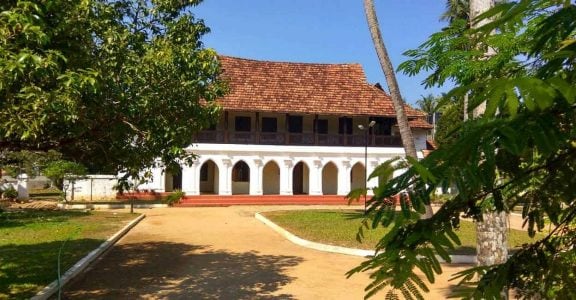 More than a century-old
The house is nearly 135 years old and the eight generation of the family is currently staying at this traditional home. As the building was well maintained, Villa de Parrai, which is situated at Ezhupunna near Cherthala in Alappuzha district, has a grand new look though it is more than a century-old.
Heritage home to the core
Scores of foreign tourists used to check-in at Villa de Parrai before the COVID-19 epidemic had shut down the world. The number of visitors has come down drastically in the past two years due to the spread of coronavirus. It is worth noting that there are various entertainment and fun packages to keep the visitors engaged. The activities include a group lunch, a walk through the hamlets, and an opportunity to experience the rich and vibrant traditional Syrian cuisine.
Villa de Parrai is a perfect blend of antiquity and modernity and has all facilities to provide a comfortable stay to the visitors. Four rooms with internet connectivity and state-of-the-art facilities are available for occupancy.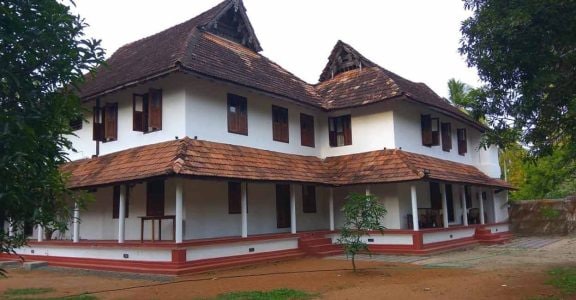 Kumbalangi and Chellanam a stone's throw away
Kumbalangi and Chellanam harbour are near this facility. The coastal village of Kumbalangi has a prominent place on the tourism map of Kerala and moreover, it is Kerala's and India's first model tourism village. Malayalam movie 'Kumbalangi Nights' made the hamlet more popular and presently people are flocking to Kumbalangi to enjoy its pristine beauty.
The highlights of Kumbalangi, which is surrounded by water, are fishing and the small boats that meander through the backwaters. Many lodging facilities have emerged in Kumbalangi as the tourist footfall had increased.
One can reach Mattancherry and Fort Kochi, which have a rich legacy, from Kumbalangi quite easily. Besides a rejuvenating stay, one can also get a feel of fishing using Chinese nets and go on a boat ride with a cool breeze caressing your hair.