Karamveli and Kayamkulam are 40 kilometres apart, but they both share a bond that has a spiritual aura between them. Kayamkulam Kochunni, the famed highwayman who robbed from the rich and gave it to the poor, has a shrine dedicated in his name in the quaint countryside of Idapara Maladevar Nada near Karamveli in the Pathanamthitta district.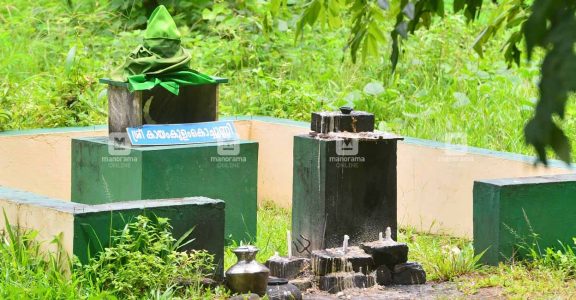 The popular belief is that one's wishes would be granted if one prays at the shrine by lighting candles. Lots of people offer prayers here just to find missing objects.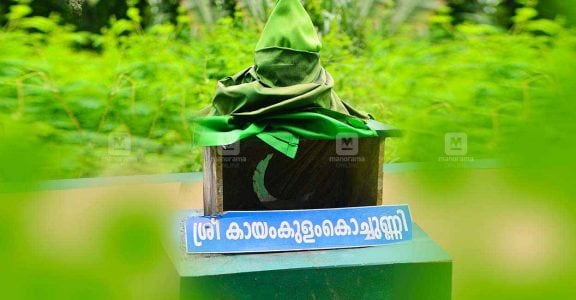 There is an interesting legend about how Kochunni became the deity here. Idapara Maladevar is the representative of Dushassan who guards the eastern gate of the famed Aranmula temple. Maladevar would appear in the form of Oorali in the sacred groves. The Oorali would go to various places to cast out the devil and relieve people from fears. Once, while returning from a 'padayani' performance at Kayamkulam, he met a man who was hanging upside down from a tree. Oorali asked the man to reveal his identity. The man answered that he was Kochunni. 
Oorali then invited Kochunni to go with him. However, Kochunni asked for something in return. The latter then promised to make him a deity, right in front of his holy seat. The story is that Kochunni went with Oorali and was made a deity at the grove in front of the Maladevar temple.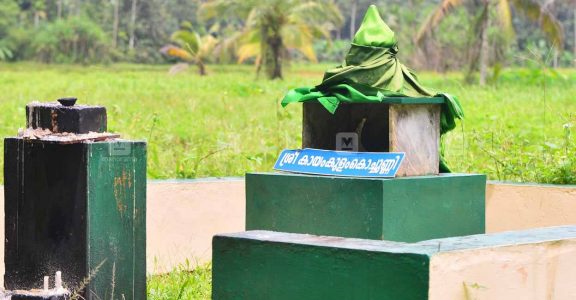 In the locality, the Kochunni is believed to protect people, property, and wealth. Those who come for the grand Vishu festivities from Karamveli, Ilanthur, Punnakad, Karthavyam, Kanjiraveli, Aranmula and Naranganam areas make sure to offer prayers in front of Kochunni's shrine. 
AP Anandan, secretary of the temple management committee says that devotees from far away places come here to offer prayers and light candles. He added that the temple gained more fame after the release of the movie 'Kayamkulam Kochunni'. Anandan said actor Mohanlal too had visited the shrine to offer prayers.