The New York Times has recently listed Kerala among the list of places to go in 2023. Kerala was the only Indian state among the list that recommends 52 places around the globe. Along with typical touristic activities like getting a taste of Kerala's village life, the NYT also mentioned three destinations in the state. Interestingly, all three places that got featured in the global list are in Kottayam district – Vaikom, Kumarakom and Maravanthuruthu. Know more about these enchanting destinations and what characteristic of them fascinated the NYT writers.
Kumarakom
Known for its scenic backwaters, Kumarakom is a tourist's paradise. The countryside lures visitors with its lush paddy fields and beautiful nature. The article in New York Times lauds the 'Responsible Tourism' initiative that allows tourists to experience village life. The spectacular beauty of the countryside, unique fishing methods, toddy tapping and weaving palm leaf mats attract tourists who reach Kumarakom. Besides, the house boat ride in the iconic Vembanad Lake provides an unforgettable experience.
Kumarakom is a 20 minutes drive from Kottayam town.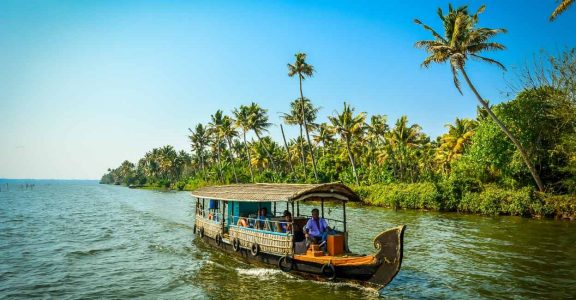 Maravanthuruthu
This is the first place in India where a water street was introduced as part of the street project in association with the Responsible Tourism Mission. The project was inaugurated on 2022 July. It became a huge hit within a short period attracting hundreds of visitors.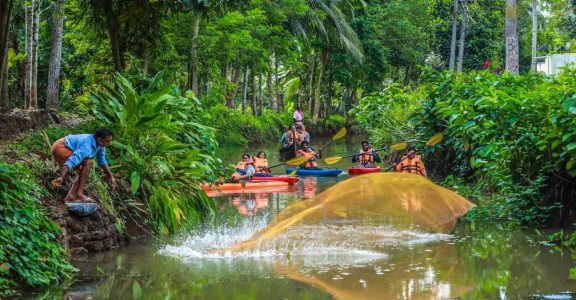 The visitors could enjoy kayaking in the Cheriya Canal, village streams, Muvattupzha Lake and Vembanad Lake as part of the water street project. The tourists can also enjoy the art street and the mesmerizing sunset. Many interesting packages that includes rides on Shikara boats and story telling events too are available.
Maravanthuruthu is 40 kilometres away from Kottayam town.
Vaikom
The iconic 'Vaikathashtami' festival is a celebration of unique cultural traditions. The Krishnashtami festival held at the Vaikom Mahadeva Temple is a significant annual event during the Malayalam month of Vrishchikam.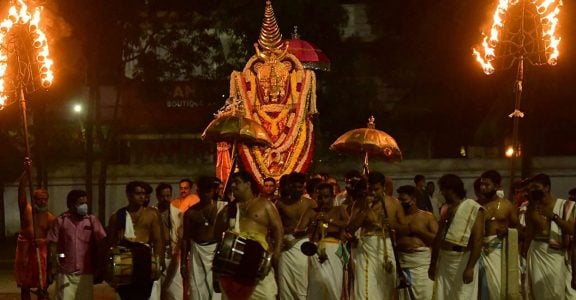 The old boat jetty that still bears the royal signage, the lake view beach, statue park, municipal park, the Vaikom Sathyagraha Gandhi Museum and the old police station are some of the must visit places in Vaikom. The museum displays hundreds of documents and photographs related to the iconic satyagraha.
Vaikom is 30 kilometres away from Kottayam.