After being under house arrest for a year, a lot of people have charted their travel plans. From weekend getaways to elaborate foreign sojourns, tourists are making big plans. If one makes a meticulous travel itinerary, keeping an eye on the cost, it is possible to keep your travel tour within a budget. But first here are a few tips to save money while booking your flight tickets.
1. Go for discount rates on plane tickets: We are all aware of the fact that ticket rates will be much less during the working days than the holiday season. But then it's not necessary that each time, this plan is going to work for you. So make sure you consider the ticket rates for the entire week. You can check Google Flights, Sky Scanner, Hopper regarding the flight rates. If you are not really particular about the dates, you will be rewarded with discount flight rates. Usually, there will reduced rates if you book flight tickets at night from Monday to Wednesday. This can also be tested.
2. Rely on local flight companies: While searching the net, you might not always come across local flight companies. They mostly take the least travelled route. If you are planning to take unfamiliar locations, take the help of such local flight companies. You might get great discounts.
3. While looking for flights, put it on the incognito or private mode: While searching google for flight rates for the same flight routes, do you tend to see an increase in rates? Blame it on the browser cookies. They are placed in such a way that repeated searches will show an increase in flight rates. For that very reason, next time you are searching for flight rates, remember to put it in incognito or private search mode.
4. Payment mode should be in a currency that has less value than Indian Rupee: Many passengers try to book flights using this method of payment. Airlines insist on being paid in the currency of the countries they are travelling to. Next time you are booking tickets, make sure to pay using a currency that has less value than the Indian Rupee.
5. Keep yourself updated about the fare alerts: While visiting airline websites, make sure to set the fare alerts in them. Once you do that you will be alerted about changing flight ticket rates, special offers through phone and mails. Follow the social media pages of airlines to keep yourself updated about the changing fare prices.
6. Look out for budget-friendly tourist destinations: You want to travel, but don't have specific destinations in mind. Such people can search destinations that have low-cost flight rates using sky scanner apps. You merely need to google the city you are planning to travel to, and you will get a list of low-fare flight tickets in any part of the world. According to the budget, you can take your pick.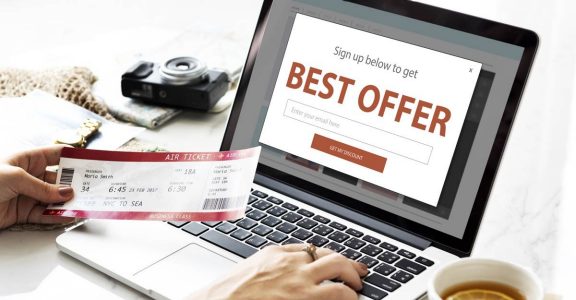 7. Pre-book your tickets: If you have decided your destination and date, it's better to promptly book your flight tickets. If you are planning to book flights only a day before the departure date, rest assures the ticket rates will be sky-high. Not only can you save on ticket money, but you can also spend the saved money on other forms of entertainment when you reach there.
8. Make use of the flight points: As part of the airline loyalty programme, frequent fliers will get air mile points. Vistara airlines offer club Vistara points for each flight. If you use this facility, you will get some discounts.
9. Compare the flight rates while booking: Most Search Engines pocket commission from airlines while showing the flight rates. It's advisable to rely on search engines like Google flights, Sky Scanner, Jet Radar, AirFare Watchdog while booking low-cost tickets. You can compare the different flight rates by looking at these sites and opt for the lowers rate. If you're more interested in an app-based solution, check out apps like Hopper. This one lets you see how much flights cost for your destination over the course of a year. It also predicts whether flights for certain destinations and dates are likely to rise or fall in price. Another way to shop is Hipmunk, which finds cheap flights and lets you know how they compare to similar flights based on length of layover, in-flight amenities, and more.
10. Book the connecting flights yourself: There are times when you have to change flights during your air travel. It's better to book such flights yourself than rely on airline companies to do that for you. Air wander website is great for this purpose. It shows various flight rates and routes. A lot of airlines will also be having a new set of rules and restrictions during this pandemic period. Do take note of all that.
11. Act fast to snag mistake fares: A mistake fare is when an airline accidentally discounts a ticket to a price lower than they intended, and it can mean huge savings- up to 90% off- for travellers. But these fares can disappear as quickly as they appear, so you have to spot them and snag them fast.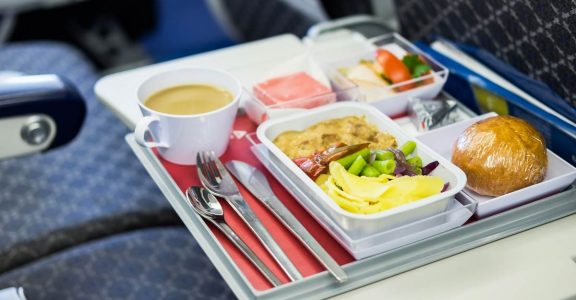 12. Bring your own food: Many budget airlines don't offer meal service so be sure to bring your own sustenance. In most cases, even if there is food offered, anything you bring from home or buy in the airport will not only be cheaper than what's served on board, but it'll also taste better, too.
13. Look for free stopover tours and hotels: Sometimes, when a long layover is imposed by the airline due to their flight schedule, the airline will offer a free STPC (stopover paid by carrier), which might include a free hotel room or tour. Some airports also offer free layover tours for transiting passengers.
14. Pack light to avoid checked bag fees: Checked bag fees are becoming more common—especially on budget carriers or when booking a basic economy fare—so if your bags aren't flying free, pack light and small so you can travel carry-on only. Depending on the airline and route, you could save hundreds of dollars.