Travellers from across the globe often describe Kerala as a sliver of heaven. This south Indian state with its diverse landscape, pleasant weather and scenic beauty is a great getaway for travel junkies in all seasons. Kerala is also ideal for road trips as many breathtaking sights await travellers no matter in which direction they head in the state. Let's take a lowdown on the pretty-as-a-picture routes that are apposite for a car drive or motorcycle ride. 
1. Wayanad-Madikeri 
Nature lovers can't ask for more while driving from Wayanad to Madikeri. You can see the verdant forests and rolling hills, beside expansive coffee plantations on the way. The drive on the highways is very smooth as they are well maintained and potholes won't mar the pleasure of driving. The captivating vistas of Madikeri include Abbey waterfalls, Raja's Seat, Iruppu waterfalls, Dubare Elephant Camp, Tadiandamol and Bylakuppe Namdroling Monastery, among others. Madikeri is 132km away from Wayanad and it is best to travel during the summer and winter seasons.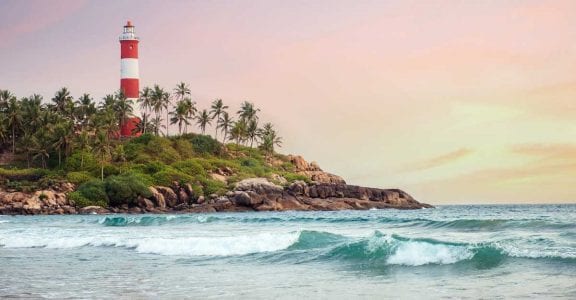 2. Munnar-Kodaikanal 
The vast tea plantations, milky waterfalls and sky-touching hills create a feast for the eyes as you travel through the road connecting Munnar with Kodaikanal. This journey can help you to experience the magic of mist and rain. Kodaikanal Lake, pine forest, Cascade waterfalls, Bryant Park and Coakers Park are some of the places of interest that await you at Kodaikanal. The distance between Munnar and Kodaikanal is nearly 167km and the ideal time to drive through this route is from June to October. 
3. Devikulam-Madurai 
The journey from Devikulam in Idukki to Madurai, which lies on the shores of the Vaigai River in Tamil Nadu, is bound to be an out-of-the-world experience. Madurai has great historical importance as it was the capital city of the Pandya dynasty for many centuries. The famous Madurai Meenakshi Temple finds a place in the itineraries of both devotees and tourists. One can also visit Thirumalai Nayak Palace, Eco Park, Teppakulam and Azhagar Temple in Madurai. If you want to go on a vacation with family, just take this route to Madurai and make the trip memorable. Devikulam and Madurai are 148km apart and make sure to embark on a journey by road to Madurai from September to November and from January to March.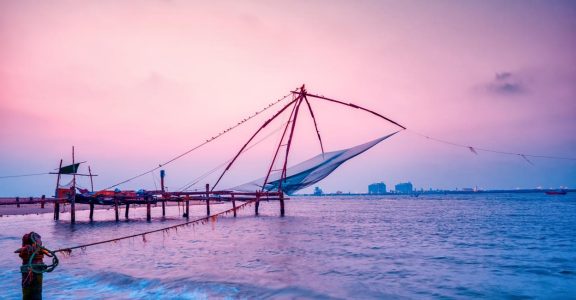 4. Thiruvananthapuram-Kanyakumari 
Kanyakumari, which is a sought-after tourist spot for many centuries, is a confluence of the Bay of Bengal, the Arabian Sea and the Indian Ocean. It is worth noting that the Western Ghats and the Eastern Ghats end at Kanyakumari. One of the highlights of Kanyakumari is the ever-charming sunrise and sunset. You have to drive just 90km from Thiruvananthapuram to reach Kanyakumari. It would be great if you could travel on this route from October to March.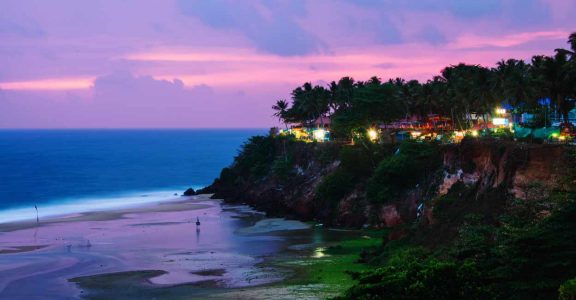 5. Ernakulam-Coimbatore 
A nearly 4-hour drive from Ernakulam will take you to Coimbatore and the distance between the two cities is 164km. You can visit Maruthamalai, Siruvani waterfalls, Eachanari Ganesha Temple, Amaravati dam and Koniamman temple while in Coimbatore. Winter is the best time to hit the road to Coimbatore.
6. Munnar-Pollachi
Pollachi is situated 40km south of Coimbatore and boasts of a cool climate throughout the year as the Western Ghats mountain ranges are a stone's throw away from this enchanting hill station. Pollachi is so picturesque that many films of different languages were canned at this popular tourist destination. South India's biggest cattle market could also be found in Pollachi, which is 113km away from Munnar.