If beaches, scuba diving, snorkelling, relaxation, nightlife, aquamarine waters feature heavily into your idea of an idyllic getaway then clearly you need to visit the island nation of Maldives or the exotic beaches of Bali, Indonesia.
If you are undecided on which country is right for you, then we are here to help you decide!
Whether you're a solo traveller, a couple looking for a romantic getaway, a family or a group of friends looking to chill by some of the best beaches in the world, this article compares the best of both worlds for you!
The Maldives
The Republic of Maldives is an island archipelago consisting of 1200 islands, of which, only about 200 are inhabited. The idyllic island nation is the perfect getaway for the marine life enthusiast or the traveller in search of peace and quiet. It is also the perfect setting for that memorable, insta-perfect proposal by the beach, rose petals, wine and the sunset, your resort hotel will go the extra mile to make it memorable.
Considered by many as an expensive destination, mainly because of its high-priced resort islands, Maldives opened up its local islands to tourists and allowed homestays and smaller hotels to flourish, making it open for a wider range of budgets and travellers.
Indian citizens enjoy a free of cost, tourist visa-on-arrival that is valid for a 30-day stay at a time. So, what can you look forward to on your trip to the Maldives? Let's dive in!
Explore the rich underwater world - Literally every resort and island in the Maldives has a diving school. If you are a first timer, you can try an assisted dive with an instructor. For novices, there are plenty of ways to enjoy the fascinating marine life that thrives under Maldivian shores such as: water walking and snorkelling. Just remember to keep your feet covered during underwater activities to protect them from the sharp corals.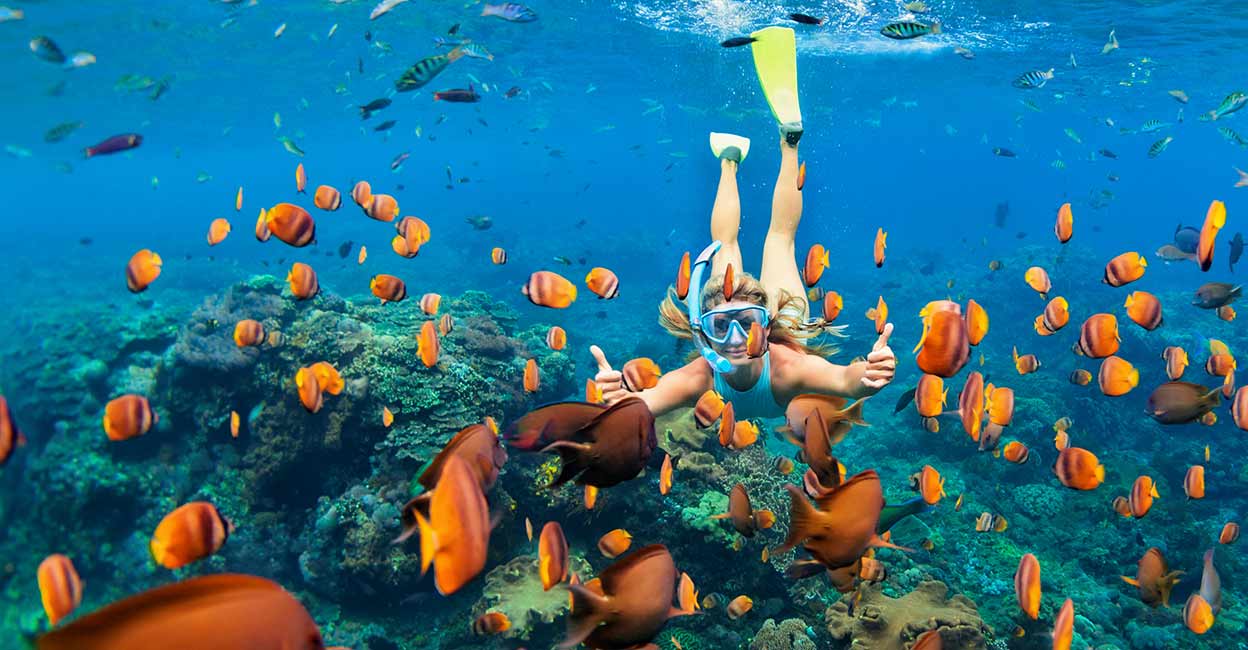 Water sports - For the adventure lovers and water babies, there is no death of activities to choose from. From parasailing, water skiing, flyboarding, banana boating, kayaking, jet skiing and even surfing. You can easily find local operators for any of these fun activities.
Night life - Maldives has some memorable spots for enjoying the nightlife. For an underwater party you'll always remember, head to Subsix, a nightclub located 6 meters underwater, where you can enjoy an unforgettable underwater view that is complemented with mood lighting to capture the many moods of the ocean. If you're in Maldives on a Friday night, then head to the White Night Party at Babuna Bar at the Kuredu resort in white attire for a night of partying.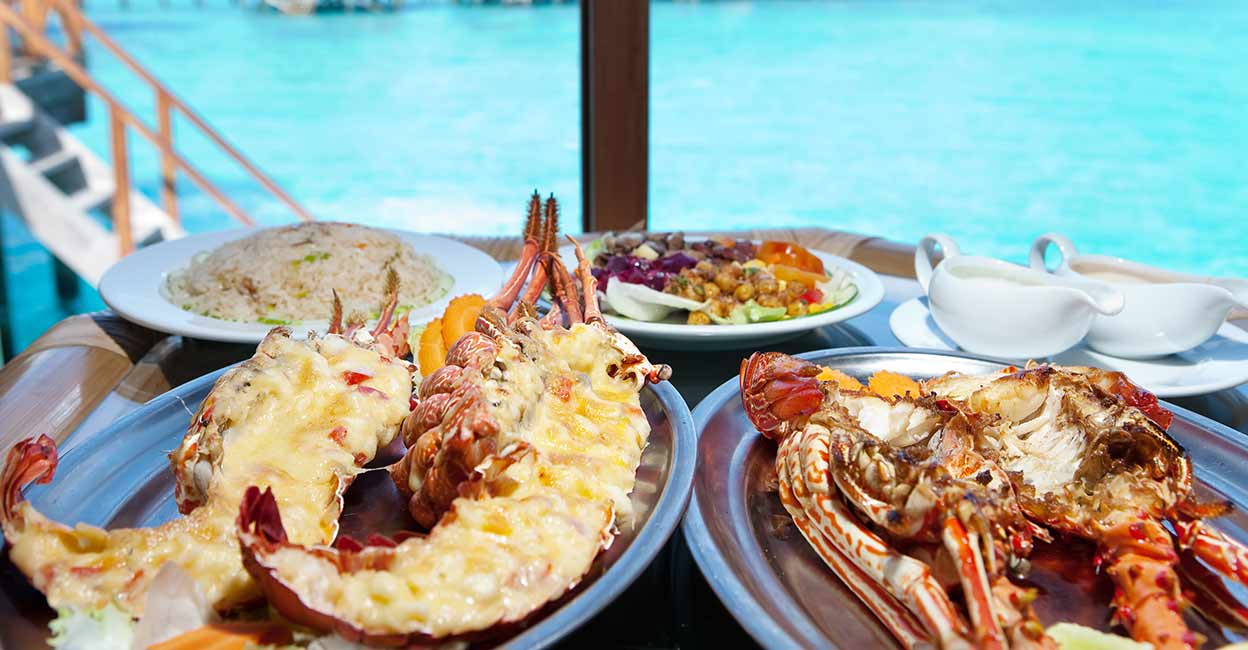 Culture - Now that local islands are open to the tourists, explore the rich Islamic heritage of The Maldives. The culture of the island nation borrows influence from India, Africa, Sri Lanka and the Arab world. Don't miss the Bodu Beru show that translates to 'Big Drum'. It is one of the oldest aspects of the Dhivehi culture and was brought to Maldives by African slaves. To understand the history of the Maldives better, visit the National Museum for relics dating back to the Buddhist era.
Pros
• • Free Visa on Arrival for Indian Citizens for 30 days
• Perfect for travellers looking for a peaceful holiday
• Ideal for romantic getaways
• Fabulous 5-star resorts
• Rich marine life to explore through scuba diving, snorkelling, water walking and much more
Cons
• Not much in terms of shopping
• Alcohol is not available on any of the local islands. Only resort islands are exempt from this rule and can serve alcohol.
• Ferries to and from islands are unpredictable and infrequent making same-day island hopping a difficult activity.
Now, let's immerse ourselves in Bali!
Bali, Indonesia
Idyllic beaches, a thriving nightlife, serene temples and mouth-watering food make Bali the perfection destination for just about everyone! Whether it's a family trip or a solo-traveler's dream getaway, Bali's natural beauty, its wonderful people and endless activities will leave you mesmerized and wanting to return for more.
The best time to visit Bali is in the months from April to October which gives a broad time-frame in which to plan your holiday. When compared with the Maldives, accommodation costs and overall spends are more affordable. Excited? Let's dive right into what you can do on your next holiday in Bali: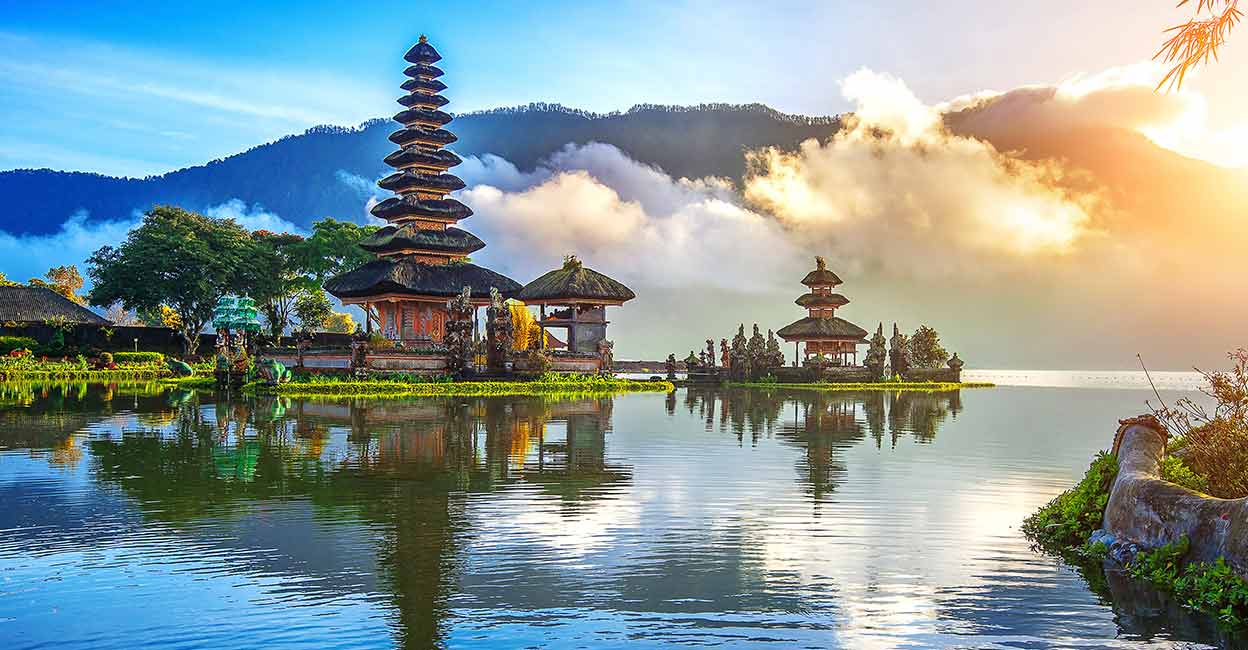 Lounge around on the beach: If you are a beach bum, then Bali is undoubtedly the right destination for you. Visit the Seminayak beach with its upscale boutiques and stylish vibe. Kuta beach is a popular choice that is perfect for relaxing, people watching, paragliding, partying and everything in between. Some of the other popular beaches are: Nusa Dua, Echo Beach, Jimbaran Bay, Thomas Beach, Sanur Beach, Keramas Beach, and many more.
Surfing: surfing may not be a popular activity in India, but you could discover a brand-new passion for it in Indonesia! The waves at certain surf spots are perfect for surfers of all levels. Go to Nusa Dua, Balangan Beach, Padang Padang beach and many more! There are plenty of surf schools, so sign up for your first lesson and head for the beach!
Tickle your tastebuds: Balinese cuisine is famous the world over for its bold, bright flavours. A foodie's haven, you will be spoilt for choice in Bali. Make sure to try some of the famous local dishes such as Ayam Pelalah, a chicken dish or satay-grilled chicken on wooden skewers. Try taking a cooking class from local chefs to understand the flavour profile of Balinese cuisine.
Temple tour of Bali: with over 10,000 unique temples scattered across the province, a visit to these architectural marvels is a must. Each temple offers a unique and stunning view of Bali while helping you understand the wonderful cultural affinity between India and Indonesia. Visit the floating temple of Ulun Dan Beratan for its serenity and beauty. Dedicated to lord Shiva, the stunning underwater temple can be viewed through the crystal-clear waters and admired for the detailed craftsmanship. You can snorkel to have a better look. For stunning Instagram pictures, don't miss the majestic gates of the Taman Ayun Temple!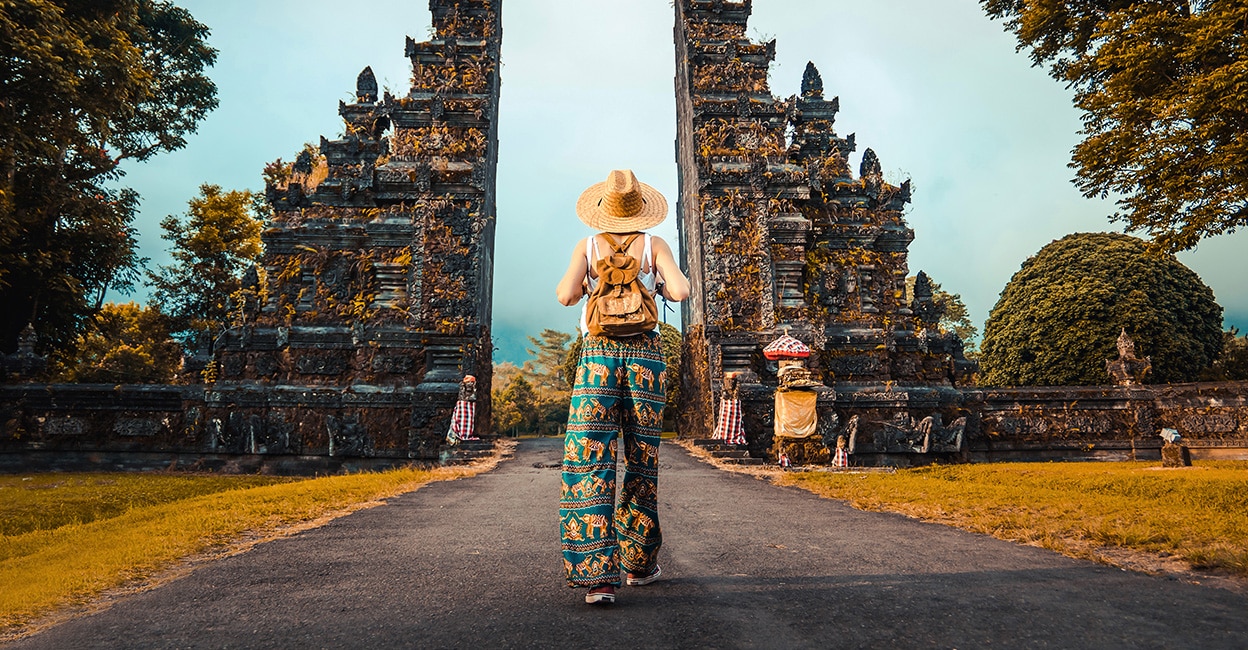 Nightlife: The opulent nightlife of Bali will have you dancing the night away with endless options to choose from each night. Visit the Singlefin Bar in Uluwatu for breathtaking views as you watch the sunset. For a classy evening out, head to the Rock Bar located 14 metres above the crashing ocean waves for tapas style eats and high-end liquors. Head to La Plancha on Seminayak beach for cocktails served under an ambience of bright beach umbrellas for a lively evening.
Get one with nature: Bali has numerous activities, hikes and cave exploration experiences for the nature lover. If you're someone who loves waking up early, then you'll easily avoid the touristy jams and crowds for some one-on-one time with memorable landscapes, waterfalls and so much more. Head to Mount Batur to catch the sunrise with your better half and enjoy breakfast amidst lush greens or take a tour of Ubud on an electric cycle through rice paddies and villages. You could also arrange for a hiking tour of the as Bromo Ijen volcano for some breathtaking views.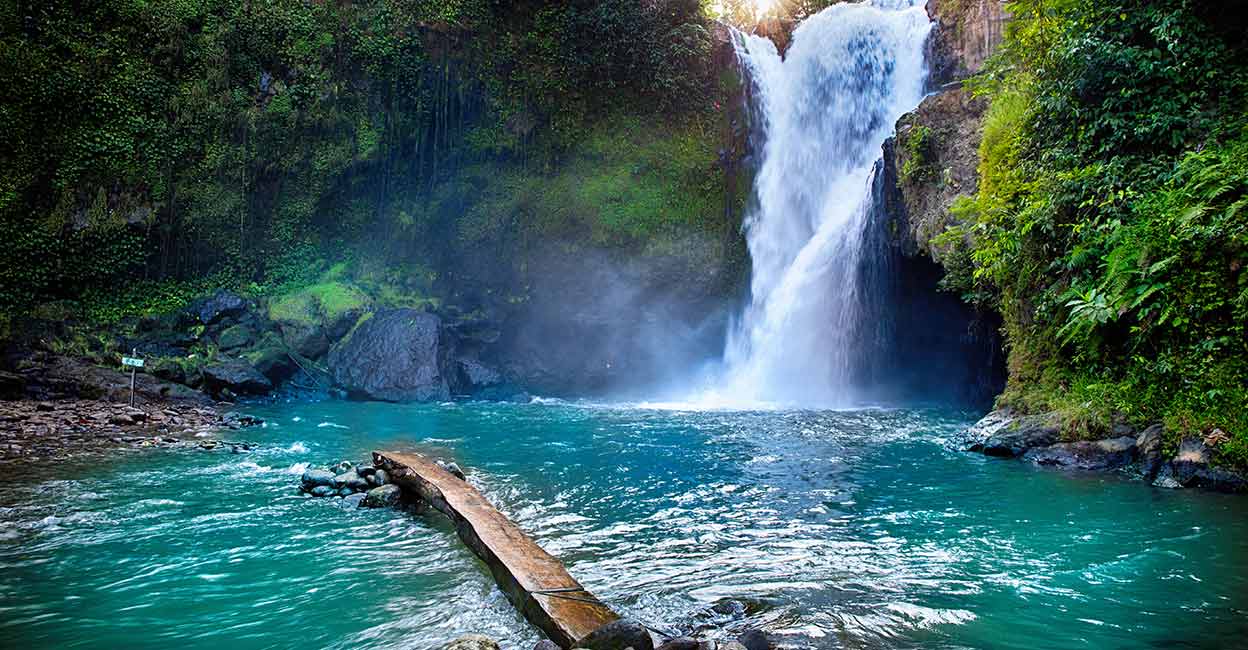 Pros
• Visa free entry for Indian Citizens for 30 days.
• Alcohol is freely available in Bali and local beers are affordable
• Active nightlife with unlimited options to choose from
• Scenic natural beauty declared as UNESCO World Heritage sites
• Lots of natural waterfalls
Cons
• Expensive tickets from Delhi, requires advance planning for best prices
• Overall, alcohol and cocktails are on the pricier side