The current mood in this current post-covid era is to roam free, go backpacking, trekking, or on long luxurious vacations. And why not?! Travelling is after all a beautiful way to bond with your friends and make new friends too (if you are a solo traveller). Fortunately for us in India, our country has some stunning destinations that offer tourists a perfect blend of history, culture, beauty, and adventure. So if you seek an adventure-filled holiday, replete with trekking, rappelling, fishing, camping, and picnicking, the world is literally your oyster.
Here's a curated list of the perfect winter vacation destinations in India:
Mussoorie, Uttarakhand
The "Queen of Hills" is a gorgeous hill station in Uttarakhand. The breathtaking view of the Himalayas from the Lal Tibba point while sipping on masala tea is worth experiencing.
With tall pine trees and a scenic valley view, the beautiful city always has the bluest skies and prettiest sunsets. Indulge in delicacies at street food stalls and shop your heart out on the mall road! One will easily fall in love with the vintage architecture that reminds of Mussoorie's colonial past. Visit the most Instagrammable cafes, try out different local mouth-watering cuisine, and don't forget to go to Ruskin Bond's Cambridge bookshop, Landour Bakery, and Kempty Falls.
Hampi, Karnataka
Hampi is a paradise for backpackers and nature lovers. The beautiful place has a dark past and rich history which is still visible in the ruins seen even today. Take a tour guide with you who will tell you about the different temples and monuments.
Take a short trek to enjoy stunning views of nature and the people who live here. Hampi is incredibly aesthetic, so click a thousand pictures for your social media handle. Shillong, Meghalaya
Northeast remains one of the most underrated parts of our country, it has more unexplored gems to offer than anything else. Shillong is known as Scotland of the East for its uncanny resemblance to the landscapes and pastures of Scotland. The massive waterfalls and lakes add to the similarities.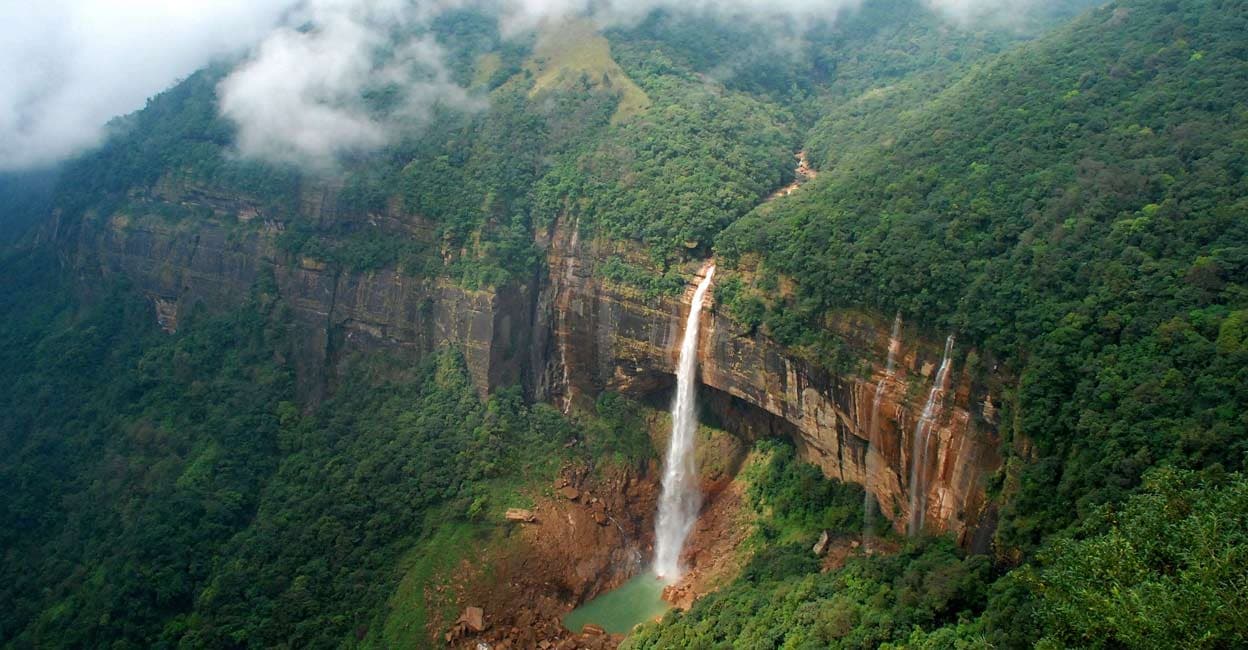 The beautiful city is culturally rich and teaches lots about northeast traditions to the youth and the finger-licking delicacies are simply the cherry on the cake.
Dalhousie, Himachal Pradesh
Dalhousie is a beautiful and popular hill station in North India. Located in the beautiful Kangra Valley, it is a perfect destination for trekkers and travellers alike. One can experience adventure activities like canoeing, kayaking, camping, trekking, and more when in Dalhousie.
The destination witnesses year-round tourists and winter brings out the best in this place. Moreover, it gets super cold during winter, so get all your winter essentials. Goa
Goa is like that 'overachiever' cousin of yours who is simply perfect at everything. Perfect beaches, clubs, restaurants, and even shops! Due to distances being crazy, do research which beach and area you want to head to before you book your hotel. There are tons of beaches across the western side of North Goa. The more popular beaches there are always busy whereas southern Goa has some of the under-explored and serene gems. Your trip to Goa is simply incomplete without trying the delicious local dishes like pork, vindaloo, Goan fish curry, sorpotel, and of course, the local liquor, Goan Feni... Hungry yet?
Gangtok, Sikkim
Taking you away from the rigmarole of city life - Gangtok is the perfect destination for those seeking peace and tranquillity. Don't let the silent allure fool you though, there are tons of activities to get your adrenaline rushing. Trekking, biking, and ropeway, to name a few.
Nature lovers will definitely appreciate this destination as it offers great views of the lush green valley below, and snow-capped beautiful mountains all around. Don't miss out on the local delicacies that would relish your taste buds like Thukpa, Sha Phaley, Gundruk, and Thenthuk. Once you decide where, the next step would be to get all the essentials before stepping out. Winter essentials are necessary to stay warm in difficult weather conditions like rains and heavy snowfalls.
Medicine Kit - For every sort of ailment that might ambush you during your adventure, make sure that you're ready for them. Common medications to consider for winter might include flu and fever medicines.
Down Jacket - Get yourself a good down jacket that protects you against the harsh winter winds.
Boots - Boots are extraordinary insulators and great at keeping moisture out. Look for waterproof boots with a stable grip on the soles.
Gloves - Get waterproof winter gloves that give your hands warm during winter. Get gloves that won't leave your fingers soaking after picking up a snowball.
Moisturisers - Moisturisers are blessings for winter. Opt for shea butter for being extremely effective in trapping moisture in your skin.
We hope you find our list encouraging enough to deep dive into winter holiday planning. Share your experiences with us when you return!