Amir Khusro rightly said, "Gar Bar-ru-e-ZaminAst; HaminAst, HaminAstHaminAst" (If there is heaven on the earth, it is here, it is here) describing the endless beauty of Kashmir.
It's not just a place you visit, but an emotion you experience – with its forever soothing background score of gushing water, breathtaking meadows, aroma of pine trees and vibrancy of saffron engulfing it.
Kashmir is a visual poetry
When it comes to visiting a majestic place such as Kashmir, little planning goes a long way, after all you don't want to miss out on all the experiences that it has to offer.
So here's the ultimate travel guide, complete with tips and recommendations, to ensure that you have the most wonderful vacation in Kashmir!
But before we begin, here are a few things to remember:
• Kashmir is the winter wonderland of India, make sure you carry your woollens (even if you're visiting in May, you'd be surprised how pleasant and rather chilly even the summers are, up there). Woollen socks and warm, waterproof gloves will be your best friends in the cold winters of Kashmir. Also, don't forget to carry your trustworthy sports shoes if you plan on indulging in any snowy escapades.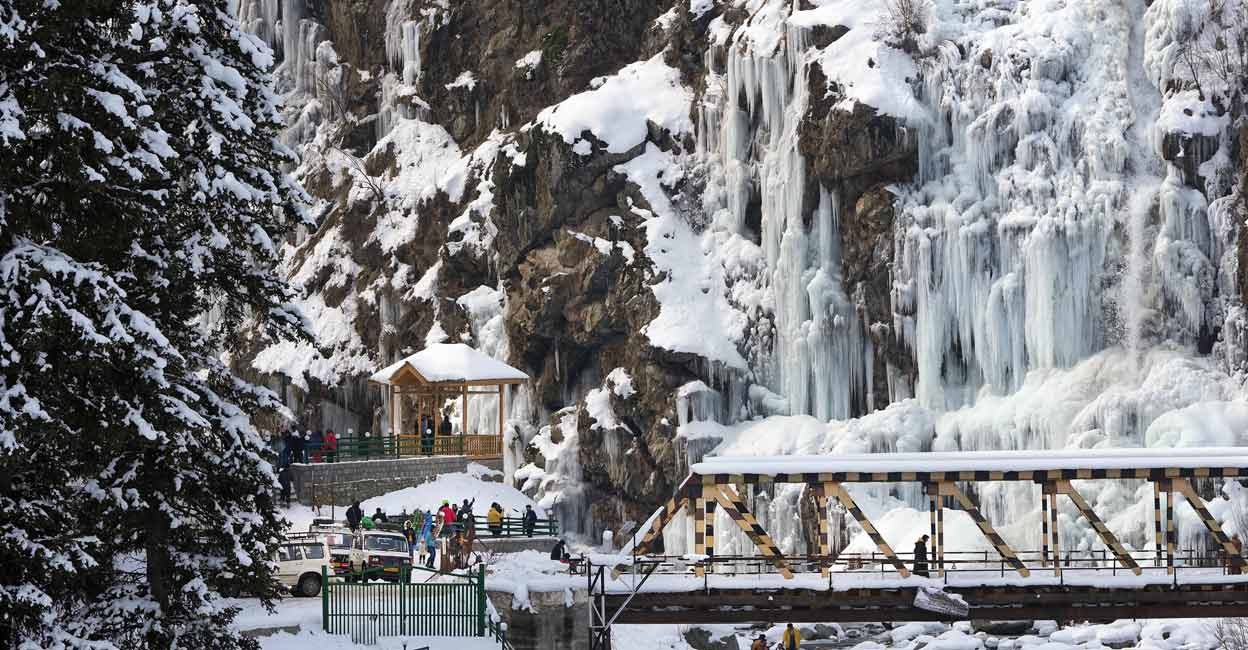 • While pharmacies are available everywhere, remember to pack all your SOS medicines! The last thing you'd want is to be stuck with a sore throat on a vacation.
• Pro tip: ensure that the accommodation you book has a thermostat, so that your stay there is cozy and comfortable.
• One last thing that you absolutely must know is that only postpaid connections work in the valley. So be sure to make all the requisite arrangements for uninterrupted connectivity.
Best time to visit
Every season in Kashmir has its own charm.
You can select the time to visit based on the experiences you wish to get out of Kashmir. If you wish to see snowfall and have a high tolerance for low temperatures, December through February is the ideal time for you.
Spring is believed to be the most beautiful season to see Kashmir in. Kashmir blooms with beauty beyond belief during the months from April to June, during which even the weather Gods are kind and the temperature is pleasant and enjoyable. April is also a great month if you wish to see blooming tulips all over the valley.
If you wish to see the Apple orchards in full bloom, the month of September is perfect for a visit. From October-March, Kashmir transforms itself into a winter paradise with the Dal lake, freezing in subzero temperatures to become a magnificent cricket pitch.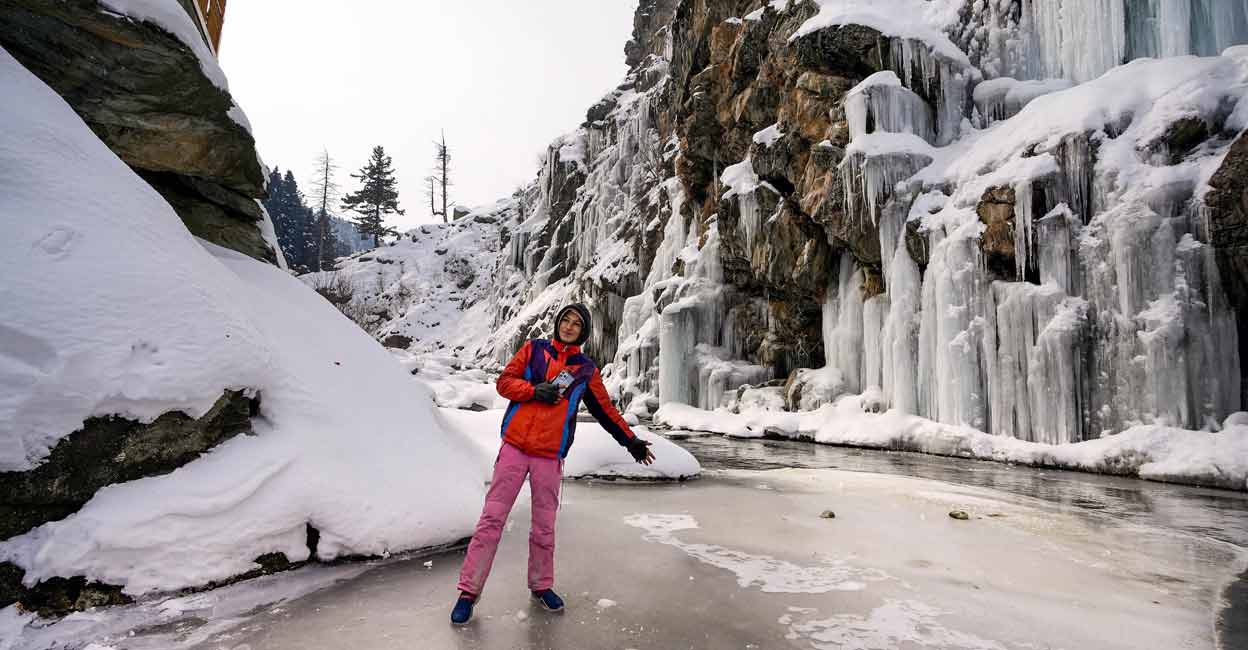 How to get there and how to get around?
The Srinagar domestic airport (Sheikh-ul-Alam Airport) is well connected to all major cities in India. There is no railway connectivity in Srinagar, but it is 290 kilometres away from Jammu which is well connected to the Indian Railways network.
To travel within Kashmir, you could take the JKSRTC deluxe buses from Srinagar, though luxury coaches and tourist taxis are easily available for local sightseeing as well as trips and excursions out of Srinagar. If you are a little tight on budget, mini buses and auto rickshaws are the ideal choice for commuting.
Places to visit in Kashmir
Srinagar
The capital of J&K, Srinagar is perhaps the most modern city of Kashmir. Where it does boast of many entertainment amenities like theatres and malls, it does manage to preserve its rustic charm.
When in Srinagar do plan a day or night stay on a houseboat. The experience of staying on Dal Lake is a unique and beautiful one, that you simply cannot skip out on. The boat stays anchored on the lake and you get to soak in some gorgeous views of the mountains surrounding you. .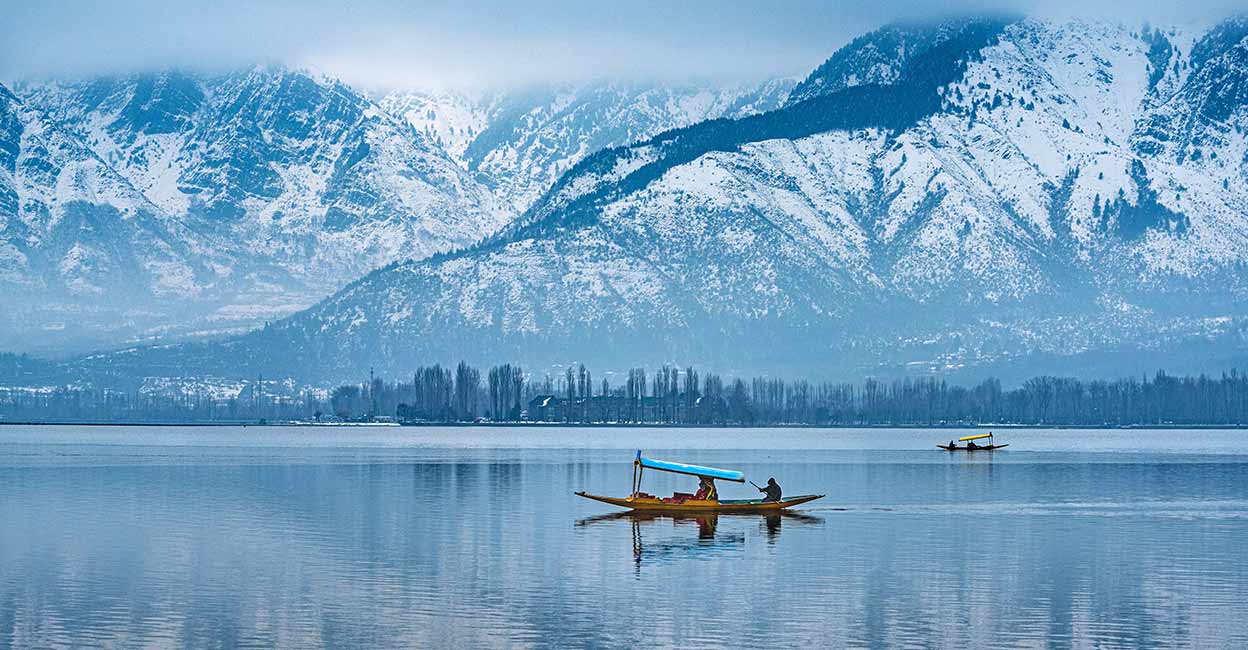 For the adventure seekers, Astanmarg, which is located right on the outskirts of Srinagar, offers a great camping and picnic experience.
When it comes to gardens, Srinagar has quite literally knocked it out of the park with Shalimar Bagh, Nishat Bagh, Chashm-e-Shahi, Naseem Bagh and Chinar Bagh which blanket the city with their refreshing greenery.
When here, do experience the spiritual serenity of the Shankaracharya temple and the Hazratbal Mosque while you are out exploring the city.
Gulmarg
'Gulmarg' literally translates to the 'meadow of flowers' and is rightly named so with its breathtaking views. This small town tucked in beautiful green meadows is a sight to behold during spring time. But the best time to visit it is during the winters, when the land is covered in an ocean of fluffy snow!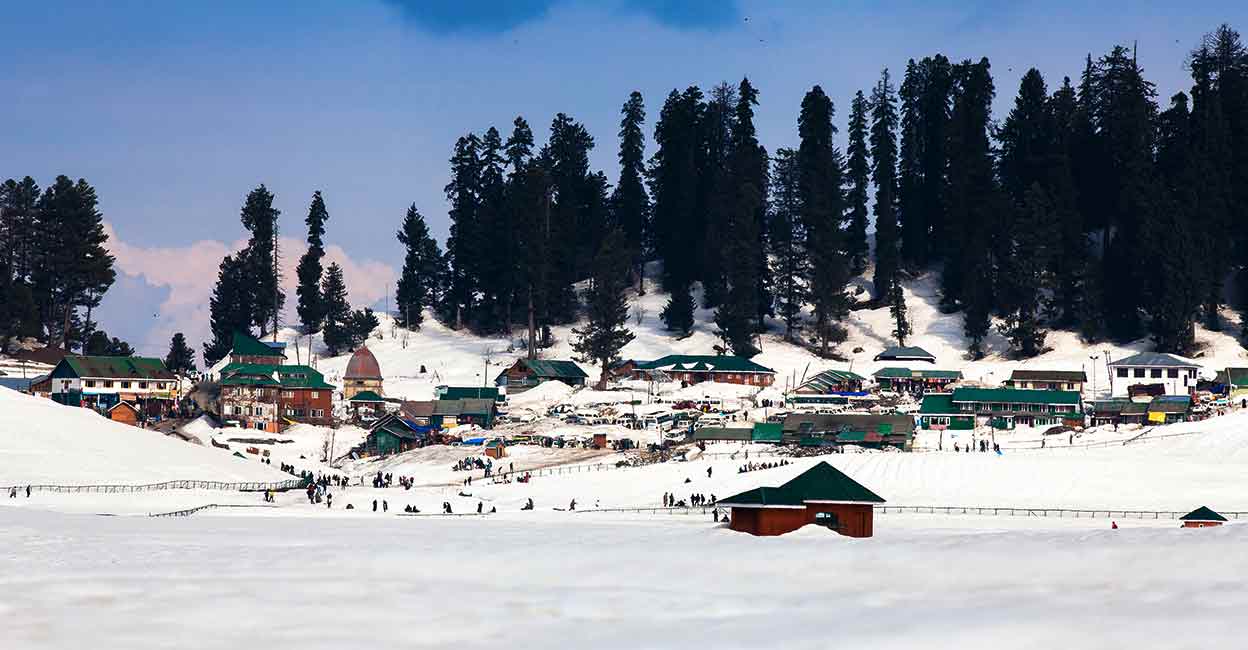 You can take a bus or a cab to Gulmarg from Srinagar. But it is advised not to take your private vehicles, since roads to Gulmarg tend to be a little risky in winters. The two biggest attractions that Gulmarg has to offer are the Gondola ride and trekking. A short and fun trek to Alpather lake from Gondola Phase 2 station is an excellent option for those who are up for the challenge of trekking in the cold.
Gulmarg Golf Course with its asymmetrical contours is counted amongst the largest 18-hole golf courses in the country and is one of the most popular golfing destinations in India.
Sonmarg
A quick bus ride is all it takes to get to this golden meadow. The biggest attraction of Sonmarg is the Thajjwas glacier, where you can indulge in activities like sledding and trekking!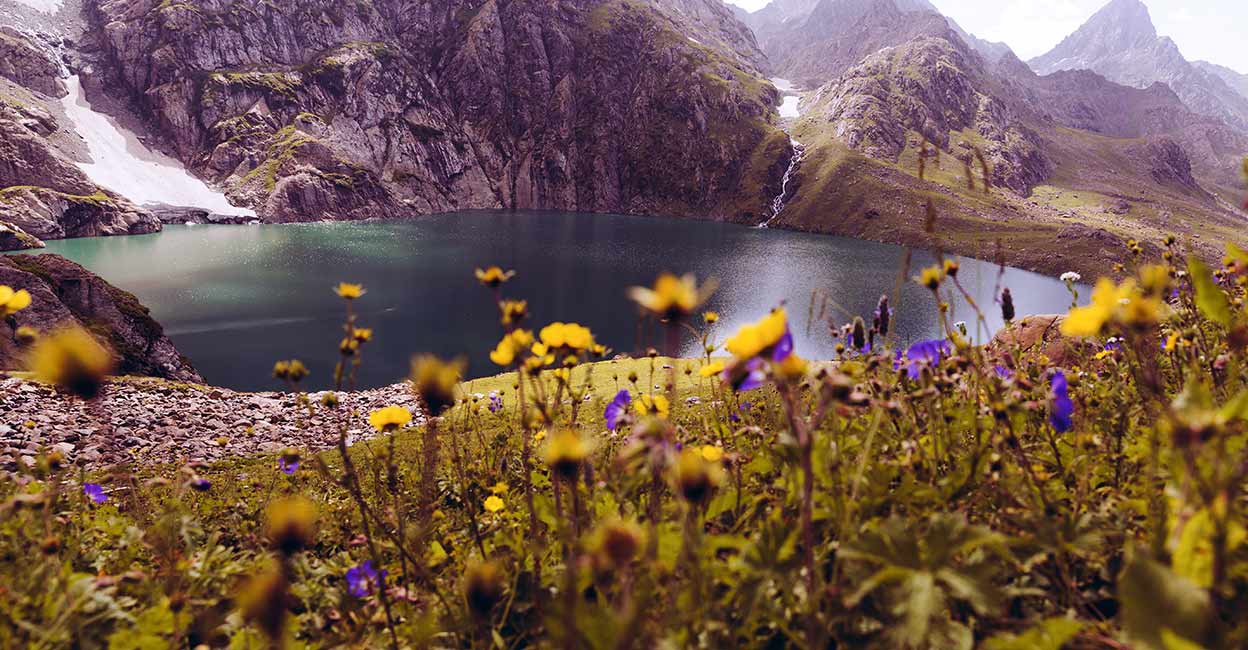 Zojila Pass and Zero Points are high altitude spots in Sonmarg which offer mesmerising scenic views. If you want to trek further up, you can check out Table Top in Sonmarg which offers a view of the entire valley.
A word of caution for travellers visiting Sonmarg during the winter months- this area tends to shut down for tourists due to heavy snowfall and high likelihood of avalanches. We highly recommend checking with the locals before booking your trip here.
Pahalgam
The picturesque beauty of Pahalgam has been a silver screen favourite since the inception of Indian cinema aka Bollywood!. With the backdrop of deodar and pine trees and several valleys, you will certainly feel like the main character of your own story.
Pahalgam provides an ideal setting for an array of adventure sports like hiking, trekking, and fishing and is also a starting point of the Amarnath yatra.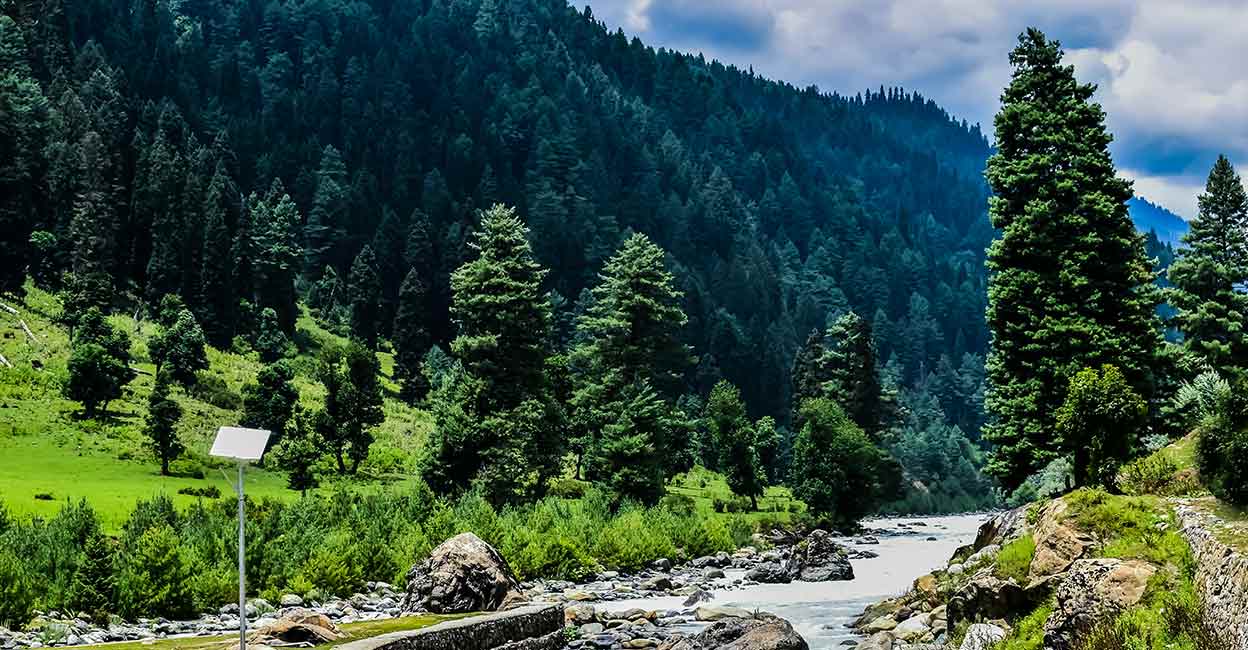 The town is famous for its scenic beauty and is the jewel of the stunning Liddar valley.
Baisaran, famously known as "Mini Switzerland '' is a short pony ride away from Pahalgam. It makes for an excellent picnic spot and has multiple food stalls and tapris to enjoy with your vacation gang.
Things to eat
Kashmiri cuisine is characterised by its soothing yet zesty flavours that stay with you long after you've devoured the dishes prepared for you.
'Wazwan' is a multi-course meal. It is a staple of Kashmiri culture and identity. Most dishes in Wazwan are meat-based and use lamb or chicken. Rogan josh is the signature dish of a Wazwan. This spicy red lamb-based curry is ideally eaten with saffron rice.
For yet another gastronomic adventure, you can try Yakhni. Yakhni refers to the stock or broth of beef, chicken, lamb or mutton. It is touted for its health benefits and is often the base for many foods including pulao and other shorbas (soups). Yakhni is usually prepared with a curd based gravy which renders the delicious creamy texture to it.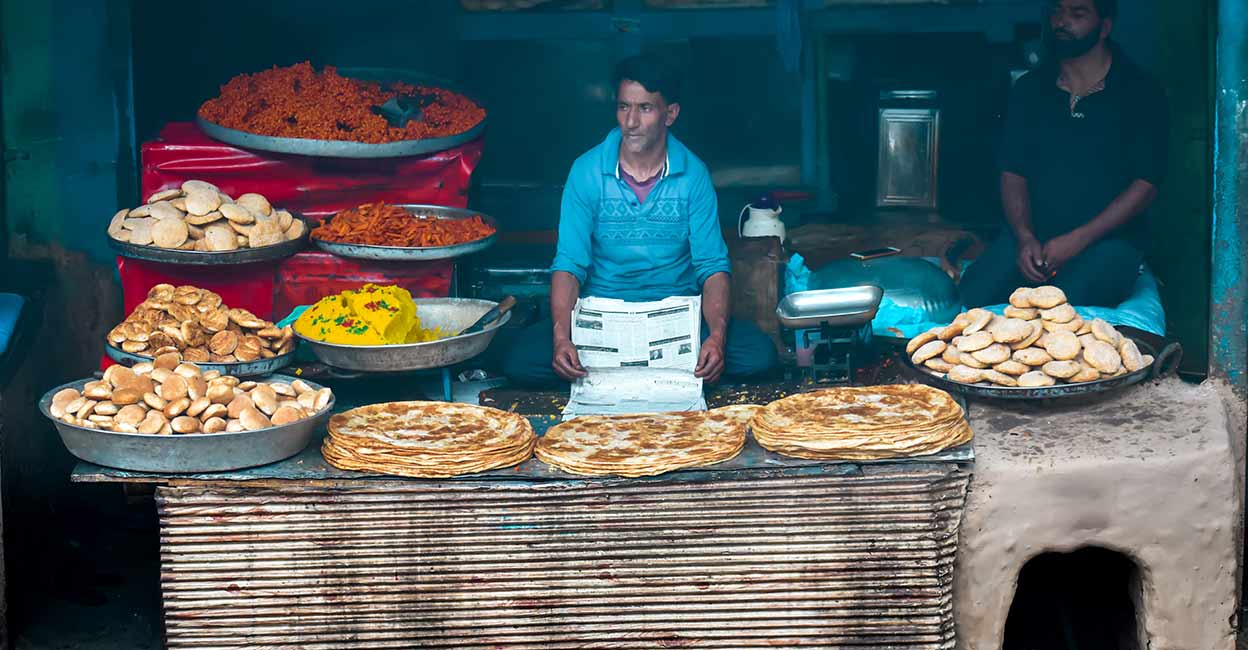 Whilst in Kashmir don't forget to sip on the locally prepared Kahwa or Kashmiri chai. This water based hot drink prepared with a generous helping of saffron and dry fruits is known for its digestive properties. With its warm and soothing taste, Kahwa makes the perfect accompaniment to enjoy the ambience and the weather of Kashmir.
Things to shop
Kashmir is famed for its legendary handlooms and handicrafts! The shawls and the textiles made here, speak volumes of the land's rich cultural past. In fact, the art of making these masterpieces is passed down generationally and the product is considered family-heirlooms by those who buy them.
Kashmir is also where a large amount of India's grapes and apples are produced. So you're likely to find local street vendors selling the freshest fruits you've ever bitten into, at every corner, here!
You can also get dry fruits such as almonds, walnuts, cashews and pine nuts as gifts for your friends and family back home (no jokes, they are for nearly half the price than what you get them in Delhi for)!
That's it, on your Kashmiri travel guide!
What are you waiting for? Gather your vacation buddies around, show them this travel guide, start drawing up your itinerary and book the flights for your next vacation. Happy journey!