Cycling is gaining popularity around the world for its health benefits and eco-friendly nature. Moreover, according to scientists, bicycle tourism would go a long way in reducing the adverse effects of climate change.
In India too, Majuli, the world's largest river island, is known to promote bicycle tourism. Cycles could be rented for as low as Rs 100 at Majuli, which is an ecologically fragile piece of land.
Advantages of bicycle tours
Taking a tour on a bicycle has a great advantage – one can learn more about the places you visit. No wonder that legendary author Ernest Hemingway wrote, 'You can fully understand a place only when you travel by bicycle. You can gain more knowledge on a bicycle than when travelling by car. Only cycling can help you clearly learn the cultural traditions of a place.'
Close on legs of June 3, which was celebrated as World Bicycle Day, the ecofriendly tourism initiatives implemented by the authorities at Majuli deserve to be highlighted.
An island created by an earthquake
Located in the River Brahmaputra in Assam, Majuli is populated by ancient tribes engaged in fishing such as the Mishings. According to geologists, a flood caused by an earthquake in the past had changed the course of the Brahmaputra and deposited a large amount of silt in the river, giving rise to Majuli.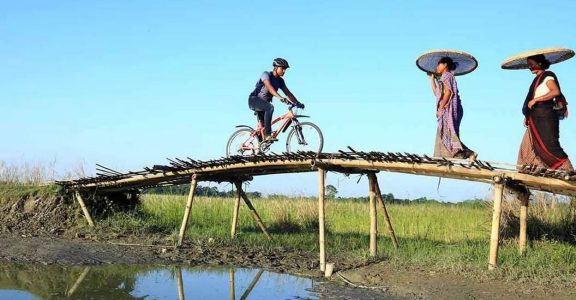 Floods are frequent on the island even during the present day. However, the residents are prepared to face the crisis, as they build houses and other buildings on concrete pillars of six-feet height.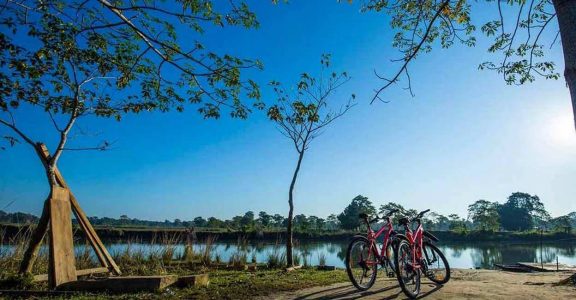 Sometimes, the floodwaters rise even higher. Sand erosion is another threat to Majuli and the area of the island is gradually shrinking.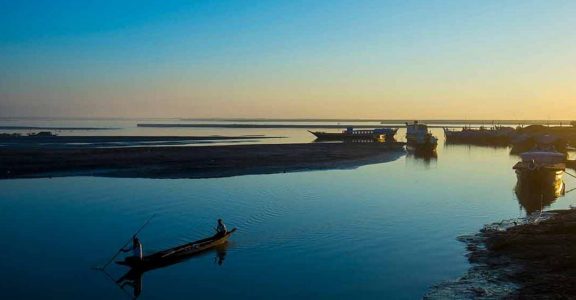 Even amid all these natural threats, Majuli enjoys the status of being Assam's cultural capital.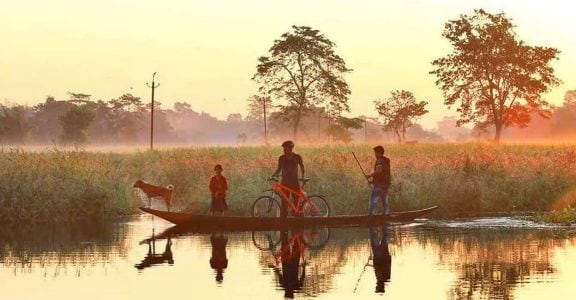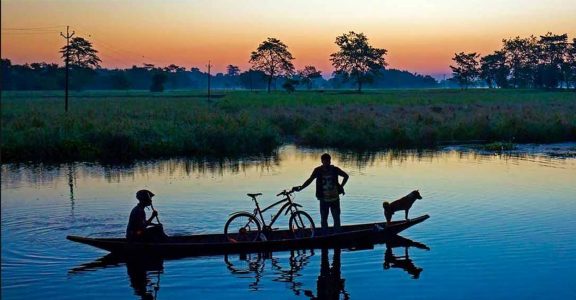 How to reach
Travel eight hours from Guwahati, Assam's administrative capital, to reach Jorhat and from there head to Nimati Ghat Ferry, which is 15 km away. Boats are available from the ferry to Majuli. Currently, boats are the only means of transportation to Majuli. The boat trip lasts around 90 minutes.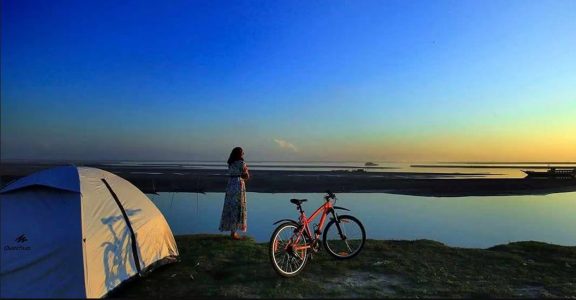 Meanwhile, construction of a bridge connecting Majuli to the mainland is underway. The work on the eight-km-long bridge is slated to be completed by 2025.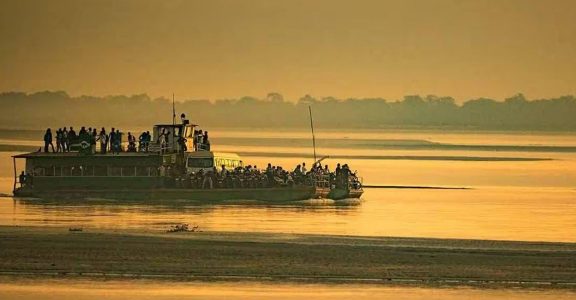 Reducing carbon footprint
Latest data on carbon emissions from tourism-related activities is yet to be released. However, according to studies, the emissions rose from 3.9 Gt (Gigatonne) to 4.5 Gt CO2e during the 2009-2013 period. This figure is estimated to be eight-percent of the global greenhouse gas emissions. In other words, bicycle tourism can make a significant contribution to the efforts to reduce global carbon emissions.