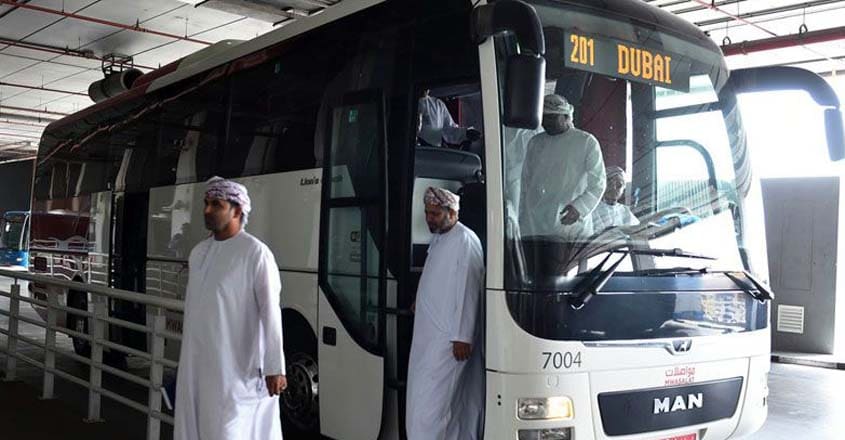 Dubai: The much awaited bus service between Dubai and Muscat was flagged off recently. There are three bus timings – 7.30 am, 3.30 pm, and 11 pm, on all days. The buses start from the Abu Hail bus station in Dubai. Besides the station, the passengers can board the bus from Airport Terminal 2 and Rashidiya bus station. The ticket costs 55 AED per person to one side and 90 AED for a round trip. The passengers can now reach the Omani capital in just 6 hours from Dubai.

The service was launched with a signing ceremony of the transportation agreement between the RTA and Mwasalat, the Omani national transporter. Ahmed Bahrozyan, CEO of the Public Transport Agency said that luxury busses with modern safety features and free wifi would be run in the newly introduced route. The bus can accommodate up to 50 passengers.
The passengers have to complete the visa procedures before procuring the tickets. The tickets, in the initial stage, can be purchased from the counter in the bus station. However, the officials made it clear that the ticketing would be transformed into the nol card system or online booking, in the near future itself. The possibility of introducing more services in the route is being considered by the authorities.
The bus has stops at Shinas, Sohar, Saham, Al Khaburah, Suvaik, Mussanah, Barka, Mabila, Burj Al Sahwa, Muscat airport and Azaiba bus station. Ahmed bin Ali Al Balushi, the CEO of Mwasalat said that the service has been launched now considering the upcoming Dubai Expo as well.
Luxury travel in low budget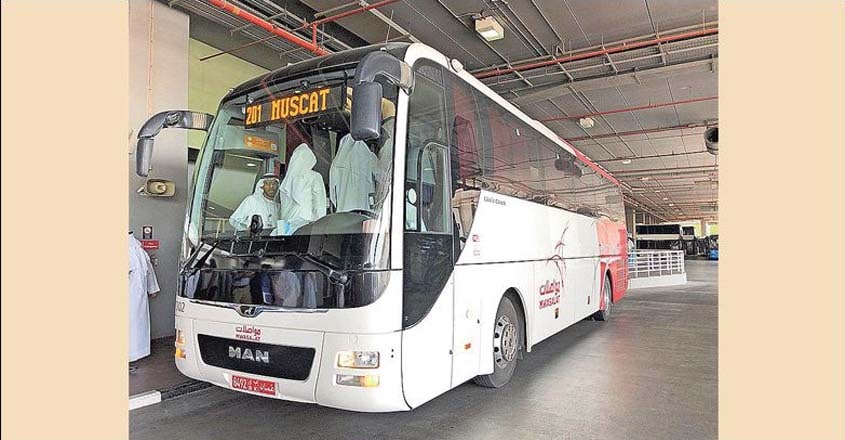 Hundreds of passengers, including Keralites, travel between Dubai and Muscat regularly. Pleasure trips to Muscat, with families, on holidays, are very common. It is hoped that the newly introduced bus service would provide an impetus to the tourism sector as well. Passengers can travel comfortably in luxury buses, that too on reasonable price, from Dubai to Muscat. Though a few private transporters are operating services from Muscat back to Dubai, the ticket fares are quite high.