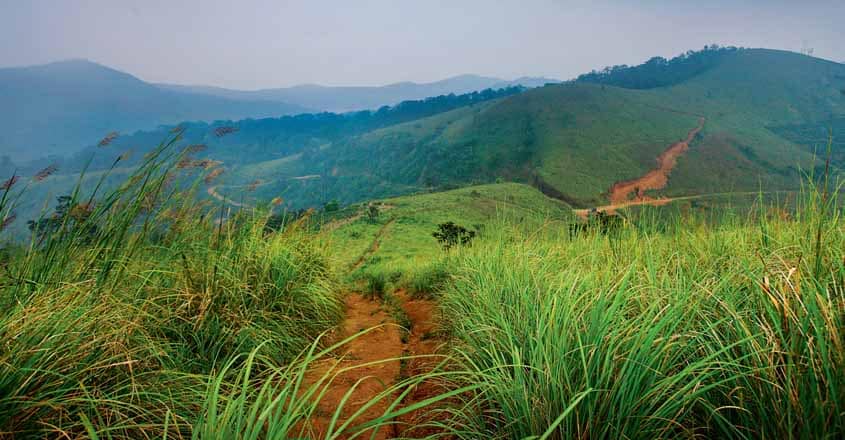 The tourist hub at Vagamon is turning eco-friendly as a precursor to the drive of making all tourist centres free of unprocessed garbage and waste. Waste treatment plants are being envisaged at all tourist hubs.
'The Haritha Kerala Mission' is embarking on a 'Plastic-Free Tourism' project starting with the proposal of a 'Plastic-Free Vagamon' which will cover the panchayats of Elappara, Peermade, Teekoy, Kuttikkal and Arakkulam. As a step forward in this direction, the mission has visited 23 sites in and around the Vagamon and Peermade panchayats and prepared a detailed report.
The proposals include segregation at source and treatment of organic waste and collection of inorganic waste from households and institutions. Other proposals include public waste treatment plants under the local self-government scheme. Individual panchayats and clusters will make the necessary material collection arrangements for the collection of locally generated waste and the waste generated at the tourist hubs within. In addition, steel utensils will be issued on rental basis for dispensing food and drinking water. Strict green protocol will be adopted for all the public functions conducted by the government institutions.
No entry for plastic
Plans are also afoot for commissioning authorized entry points in the panchayats of Teekoy, Peermade, Elappara and Arakkulam on the roads leading to the tourist hubs of Vagamon and Parunthumpara. All the single-use plastic material will be collected from the tourists at these points. Alternative means of carriage such as cloth bag etc. will be issued here if required. Toilets, paid parking facilities and snack counters will be provided at these points. Approaches to the tourist hubs from these entry points will be entirely through green corridors where disposal of waste will be strictly prohibited.