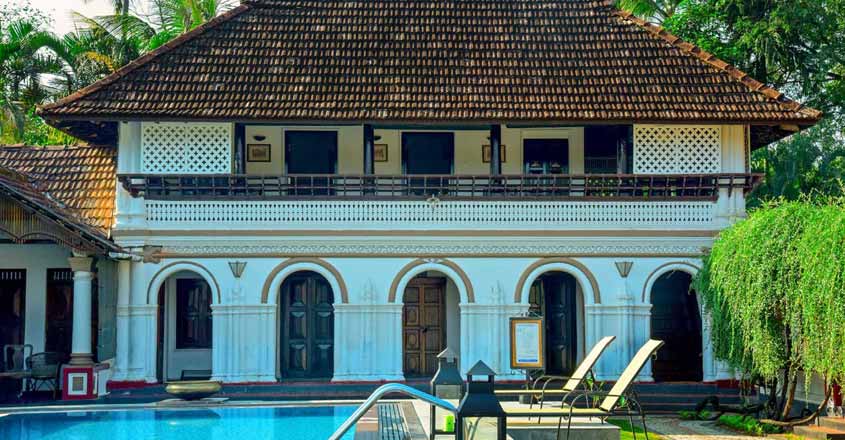 Tharavadu Heritage Home at Kumarakom is offering a charming Onam package that includes a trip along the scenic backwaters, a grand 'sadya' (traditional feast) as well as tea and snacks in the evening, all at the affordable rate of Rs 850 person. In addition, guests will be allotted a room to take rest and they can use the swimming pool also.
Groups of 10 members can spend a day from 10 am to 5 pm under this package, which is available during Onam; from September 7 to 12.
The highlight of the package is certainly the boat trip. It takes guests along the stunningly beautiful Kuttanad backwaters which evoke feelings of nostalgia among all Keralites. The first programme is also this trip on a houseboat that lasts from morning to lunchtime.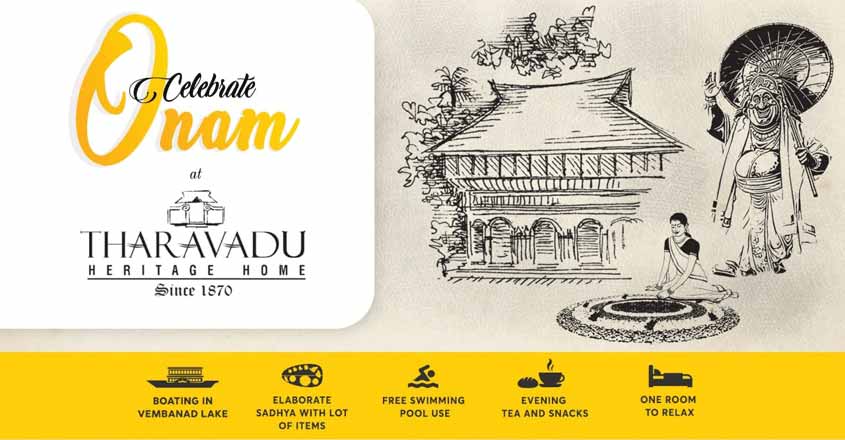 After winding up the boat ride, visitors can enjoy the sumptuous traditional Onam feast. A room will also be available for guests who wish to take some rest. Patrons can also frolic in the resort's swimming pool. The package ends with evening tea and snacks.
Tharavadu Heritage Home is a 140-year-old building that is a striking example of ancient Kerala architecture. The resort now offers top-class facilities along with Ayurveda and wellness treatment. The food served is also excellent.
For bookings contact +919446503632 or +919447152447.
email: mail@kumarakomheritage.com