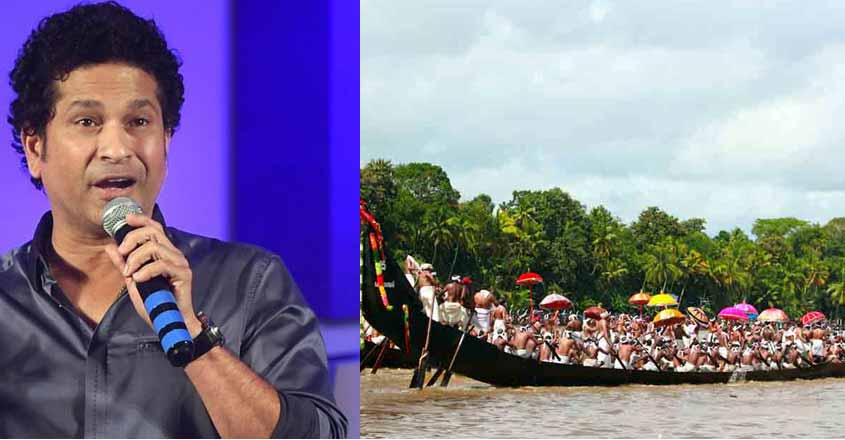 Alappuzha: Legendary cricketer Sachin Tendulkar will be chief guest for the 2019 edition of Nehru Trophy Boat race to be held Punnamada Lake on Saturday. The maiden Champion's Boat League (CBL) too would be flagged off at the venue. Both the events were to be flagged off on August 10, but were postponed due to floods.
Chief Minister Pinarayi Vijayan would inaugurate the CBL, while the Nehru Trophy boat race would be inaugurated by Minister Kadakampally Surendran.
This year, around 79 boats, including 20 chundan vallam (snake boats) would compete in the Nehru Trophy boat race in various categories. The 9 snake boat clubs which finished with an impressive timing at last year's Nehru Trophy boat race would qualify for the inaugural edition of the Champion's Boat League. They will vie for top honours and prize totalling Rs 5.9 crore at the CBL.
While the first three winners of each CBL match will get Rs 5 lakh, Rs 3 lakh and Rs 1 lakh respectively, all participants are to win a bonus prize of Rs 4 lakh for each match. The overall CBL league winner after the accumulation of all the points from the 12 races will get a cash prize of Rs 25 lakh, while those finishing second and third will get Rs 15 lakh and Rs 10 lakh, respectively.
The heats round of the small boats would take place at 11am on Saturday. It would be followed by the heats rounds of the chundan vallam, the finals of the small boats and then the final round of the snake boats.
The races, being held from 2 pm to 5 pm, will be broadcast live.