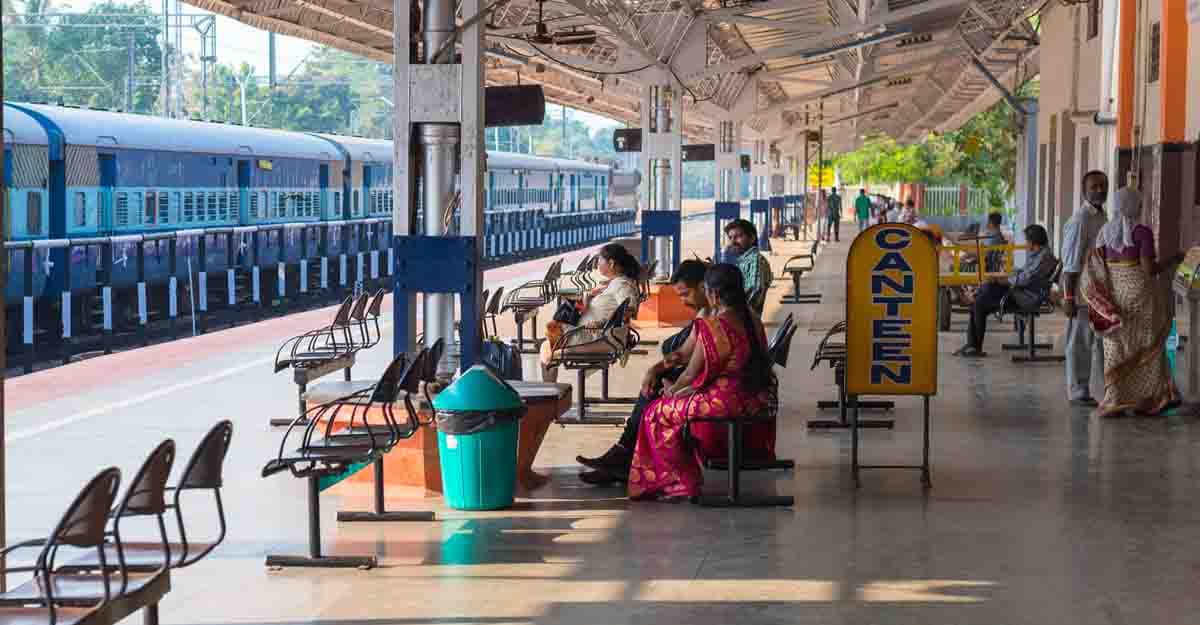 Pilgrims heading to the Lord Ayyappa Temple at Sabarimala are finding it difficult to find food at some of the major railway stations in Kerala this year. The devotees travelling on train are left with no choice but to depend on the food stalls outside the stations. Apathy on the part of the Indian Railway Catering and Tourism Corporation (IRCTC) has been blamed for the situation.

No restaurants are currently functioning at Chengannur and Thiruvalla railway stations where huge number of Sabarimala pilgrims arrive and depart after visiting the shrine.
The Vegetarian Refreshment Room (VRR) at the Ernakulam Junction, another major station, has been shut for months now.
Though the contract was reportedly renewed, the restaurant is yet to open. Although this railway station has a food plaza, it is not adequately equipped to provide food to the large number of pilgrims arriving at the station.
Several pilgrims from Tamil Nadu are arriving at the Punalur station via the recently opened Kollam-Sengottai route.
There is no restaurant facility at Punalur station either.
The pilgrims have been arriving in Kerala since Saturday as the annual pilgrimage season has started.
IRCTC to be blamed?
Lapses on the part of the IRCTC, which manages the restaurants at the stations, could be the reason for this problem. The IRCTC is yet to call tenders for the restaurant at Chengannur. Due to the delay, the Thiruvananthapuram railway division is belatedly considering to float a tender.
Allegations have been raised against the IRCTC for not taking adequate steps to ensure that the restaurants are functioning before the start of the Sabarimala season.
The railway commercial division has written to the IRCTC to take immediate steps to resolve the issue.