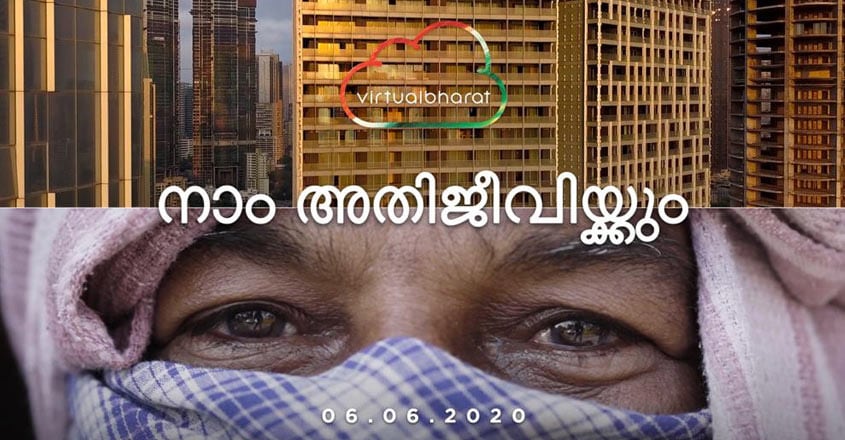 The outbreak of  COVID-19 and the subsequent lockdowns in India witnessed some unseen sights as the nation came to a standstill. 
Noted filmmaker Bharat Bala and his team of 117 crew members visited 14 states to capture this stillness. Travelling  thousands of kilometers, Bala and his team have created a short film titled 'We Will Rise.'
The film shows empty streets, quiet villages, closed shops, factories, schools, offices, and malls. Bala says he wanted to preserve these unique scenes for future generations.
The short film begins with Prime Minister Narendra Modi's address to the nation announcing the lockdown from the night of March 24 and ends with a shot of the flying tricolour.
The short film also includes top tourism destinations from north to south such as the Red Fort in Delhi, Spiti Valley in Himachal Pradesh, Marine Drive in Mumbai, and  Kovalam beach in Kerala. 
Popular destinations in India like Bara Imambara of Lucknow, the ghats of Varanasi, JNPT port in Mumbai, Hazratbal Mosque in Srinagar, Chennai's Kapaleeswar Temple and Churchgate railway station and Chattrapati Shivaji International Airport in Mumbai are also shown in the short film. 
The production of the video and the master control room for shooting the video operated from Mumbai. The instructions for the crew on the ground at various locations in the country were given through video call and WhatsApp video.