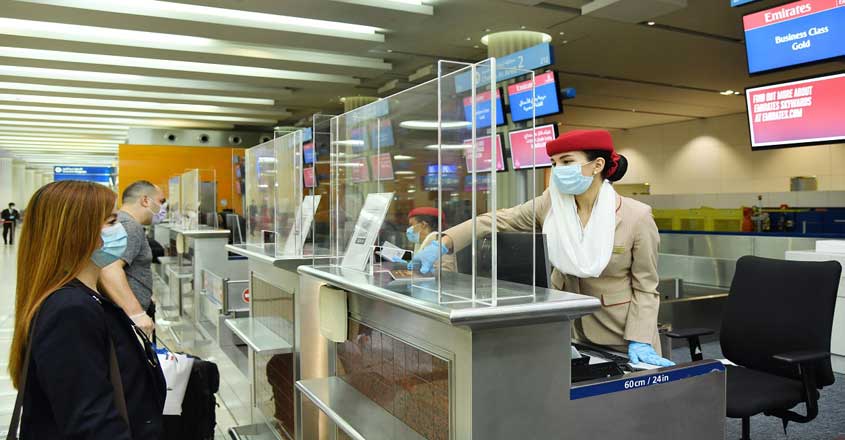 Dubai has decided to welcome foreign tourists from July 7 this year. A favourite holiday destination for Indians, the city has also allowed people of other nationalities holding a Dubai residence visa to return from June 22. However, all such travellers have to follow certain protocols related to the COVID-19 pandemic.
An official release by the Media Office of Dubai Government said on Sunday that every passenger has to undergo a test for COVID-19 at the airport or produce a negative certificate obtained within 96 hours of departure.
Meanwhile, citizens of Dubai have been given permission to travel abroad from June 23. Such passengers should also follow the regulations in place in the countries where they are heading.
According to the release, people holding a Dubai visa can pre-book tickets on flights after getting the clearance from General Directorate of Residency and Foreign Affairs and the airline company. They also should submit a health declaration form before the journey. The airlines would have the authority to refuse to board for any passenger showing COVID-19 symptoms, adds the release.
After arrival at the Dubai airport, passengers have to undergo PCR test and remain in isolation at home until the results are available. In case the result is positive, they should stay in quarantine for 14 days. People sharing a residence with several others can opt for institutional quarantine at their own expense. For employees, this facility should be arranged by the employer according to the guidelines issued by the COVID-19 command and control centre. If this option is not available, the traveller has to stay at a Dubai government isolation centre and pay the charges.
Before leaving the Dubai airport terminal, all passengers should register on the COVID-19 DXB smart app, providing all their details, including the test result for the virus. All passengers to Dubai have also been advised to ensure valid health insurance coverage before the trip.