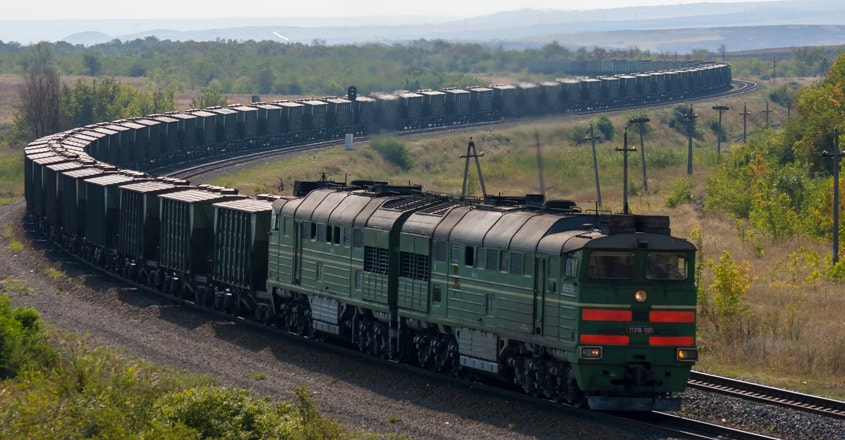 Indian Railways created history when it operated an 'Anaconda goods train' recently. The very long train comprised three separate loaded goods trains attached together and carried the heaviest load in the history of Indian Railways.

It was under the Bilaspur division of the South-Eastern Railway that the Anaconda train ran between Bilaspur and Chakradharpur stations. According to the Railway Ministry, the total weight of the train came to around 15,000 tonnes.
The Railways had set another record some days ago when the first double-stack container train travelled with high-rise Over Head Equipment (OHE). The feat was achieved by the Western Railway in its electrified section. The contact wire of the OHE commissioned by the Indian Railways had a height of 7.57 m. In fact, this service made the Indian Railways the world's first railway network to operate a double stack container train with high-rise OHE.
The double-stack train ran between Palanpur and Botad stations on June 20, 2020, and according to the Railway Ministry, it would go a long way in giving a boost to the Green India initiative.
After the outbreak of the COVID-19 pandemic, the Railways has restricted the service of regular passenger trains. However, freight trains have been operating without a break for carrying food items, fertilizer, coal, and other essential materials. "Apart from taking these goods to various parts of the country, the Railways is focusing on running Shramik Special trains for passengers," said Railway Minister Piyush Goyal. In addition, 15 pairs of AC trains and 100 pairs of special trains are conducting services.