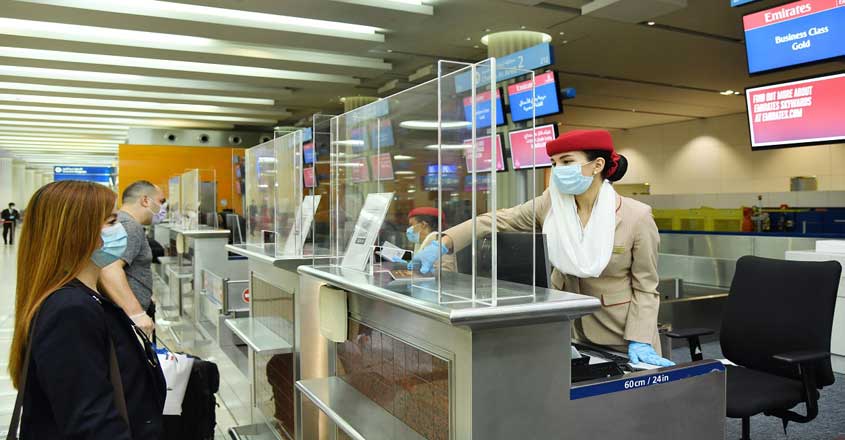 Abu Dhabi: Non-resident Indians (NRIs) holding a Saudi Arabian visa but held up in their home country due to the COVID-19 restrictions can now travel to the Gulf country via Dubai. They have to reach Dubai on a visiting or transit visa and obtain clearances to travel to Saudi Arabia.

Such NRIs can board a chartered flight or Vande Bharat Mission aircraft and arrive in Dubai from India. Further tests for COVID-19 would be carried out there and the NRIs can continue their travel to Saudi Arabia on a Saudi Arabian Airlines (Saudia) aircraft.
Travellers need to carry a valid visa, a COVID-19 negative certificate obtained by carrying out a PCR test within 48 hours of starting the journey. At the airport, they also have to fill up a form stating their health condition. Saudia officials said that NRIs following these procedures need to spend only two days in quarantine in Saudi Arabia. On the third day, another COVID-19 test will be done and if the result is negative, they can end their quarantine. Those who do not undergo the test have to be in quarantine for seven days.
All travellers should download 'Tatman' and 'Tawakkalna' apps and submit an affidavit stating that they would follow the quarantine rules effective in Saudi Arabia.
Saudia's plans for Kerala
Meanwhile, the Saudi Arabian Airlines will be resuming its international flights, which were stopped in view of the pandemic, on September 20. In the first phase, flights to the UAE, the UK, and Pakistan are scheduled. An official said that three services a week are planned to Kozhikode from October.