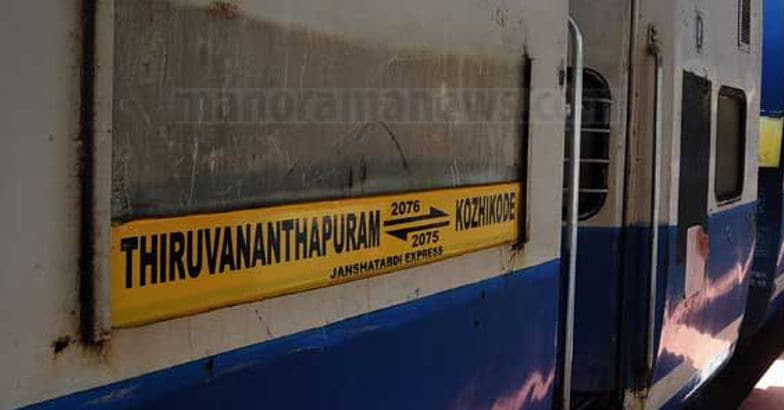 Kochi: The two Jan Shatabdi special trains conducting services in Kerala will stop at all pre-lockdown stations from Friday. Earlier, the Railways had cancelled some stops considering the COVID-19 situation. However, it was pointed out that this decision had led to a steep fall in ticket revenue.

Henceforth, the Thiruvananthapuram – Kozhikode Jan Shatabdi Express will stop at Varkala, Kollam, Kayamkulam, Alappuzha, Cherthala, Ernakulam Junction, Aluva, Thrissur, Shoranur and Tirur. Similarly, the Thiruvananthapuram – Kannur Jan Shatabdi will halt at Kollam, Kayamkulam, Mavelikkara, Chengannur, Thiruvalla, Kottayam, Ernakulam Town, Thrissur, Shoranur, Tirur, Kozhikode, Vadakara and Thalassery.
Puja specials
Meanwhile, the Railways announced that in view of the upcoming festival season, 'Puja special' services would be operated from October 20 to November 30. These trains are, Kanyakumari – Bengaluru Island Express, Yeswanthpur – Kannur Express, Thiruvananthapuram – Shalimar Express, Tirunelveli – Gandhidham Humsafar Express, Thiruvananthapuram – Secunderabad Sabari Express, Howrah – Ernakulam Antyodaya Express, Thiruvananthapuram – Gorakhpur Express and Ernakulam – Barauni Express.