Now you can enjoy the wilderness of the verdant Muthanga forest in the comfort and safety of a bus as the forest department has bought two brand new buses for a 15km journey through the jungle. The buses that reached the garage of the forest department a month ago are getting readied to hit the forest road to transport tourists.
Range officer Sunil Kumar said that a bus can carry 22 passengers and each bus would run two services in the morning and evening. Presently, thirty jeeps under the Muthanga Taxi Co-ordination Committee are taking tourists on a safari ride through the forest. But the jeep drivers are apprehensive that they would lose their livelihood with the arrival of the buses and they demanding jobs. The forest department officials held talks with the drivers but couldn't strike a deal. It has been decided to hold another round of discussions under the aegis of wildlife warden and later kick start the bus services. The safari timing is from 7am to 10am and 3pm to 5pm.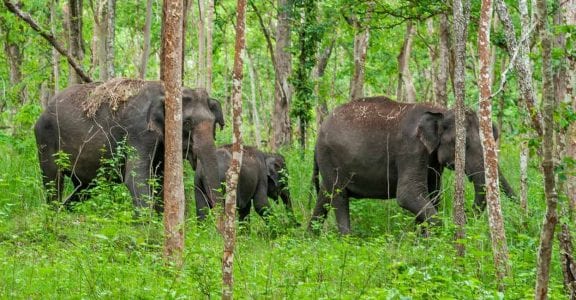 Only 40 vehicles are allowed entry into the forest in the morning and 20 in the afternoon. With the arrival of buses, eight trips will be run by the buses out of the total 60 safaris. As more buses would be introduced in a phased manner, the jeeps would lose many safaris in the future. The jeeps with 60 rides could ferry only 420 tourists daily, but with the arrival of additional buses more travellers could soak in the beauty of wilderness. The buses had been conditioned for safaris by spending close to Rs 50lakh.
Online booking
Efforts are on to introduce online booking of entry and safari tickets. It is expected that footfall to Muthanga in Wayanad district would increase after the online booking facilities are opened. Online reservation would be a boon for people coming from other districts and other states.