Pathanamthitta: A statue of Lord Ayyappa having a height of 133 feet will soon be among the major attractions of Pathanamthitta town in Kerala. A project is being finalized to install the sculpture on top of Chuttipara, a hill which is 400 feet above sea level and a major landmark in Pathanamthitta town. According to legends, Lord Rama and Sita had stayed for some time at Chuttipara during their exile.
The area where the hill is located belongs to the Chuttipara Mahadeva Temple and the statue will be built under the auspices of the temple trust. "The Ayyappa sculpture will be visible 34 km away – even from Pandalam. It will depict the lord in the 'yoga nidra' pose," said an official of the temple trust. The construction will be in concrete and the expected cost is Rs 25 crore, the official added.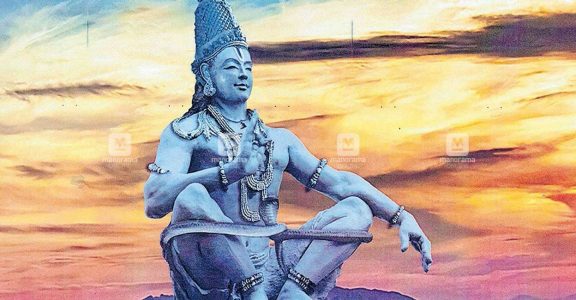 The sculptor who is in charge of the project is Devadathan, who created the popular Shiva statue at Azhimala beach in Thiruvananthapuram district.
With a circumference of 66 metres, the Ayyappa sculpture is expected to be ready in four-and-a-half years. "A museum displaying the life history of Lord Ayyappa from his birth to being enshrined at Sabarimala is also part of the project. The museum is planned inside the sculpture similar to the one at Jatayu Earth's Center Nature Park, which is home to the world's largest bird sculpture, in Kollam district. A model of the Pandalam Palace, where Ayyappa spent his childhood; descriptions of Poonkavanam (Ayyappa's forest abode) and Pampa and Azhutha Rivers and a statue of Ayyappa's friend Vavar will be the other attractions," said Makam Thirunal Kerala Varma Raja, who is involved with the project.
"We expect the support of generous devotees to realize the project," he added.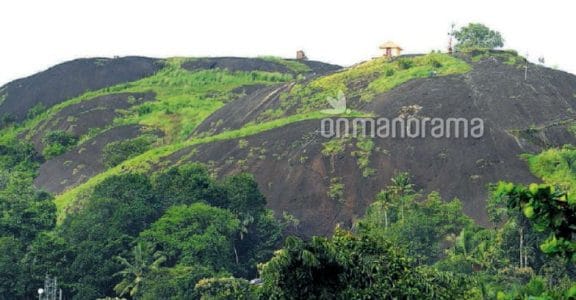 The renowned Lord Ayyappa Temple at Sabarimala is also situated in Pathanamthitta district.