As we approach the end of summer, it is admission time in the schools and colleges across the country. Almost every day one comes across advertisements of career guidance seminars even in small towns. Students, especially those who cannot make it to medicine and engineering, are flooded with suggestions. People who have plans to write civil service examination are advised to take Humanities and go to Delhi University. Sometimes, people who get good marks in Science too are forced to switch over to Humanities for the sake of civil service. Every year, I get queries regarding the best graduation subject regarding civil service. Sometimes there will be complicated doubts too.
Certain people who have thought about civil service examination in their school days itself plan very elaborately on which subject to choose for graduation. They want a course which has prospects for future studies as well as potential to help in civil service examination. Somehow, Economics is very popular among these people. As this year's Kerala topper has studied Economics, this trend may continue.
I remember a girl who wanted to know the merits of Law as well as Developmental Studies. She wanted to make sure that she gets a head start when her full-time preparation for civil service examination begins.
Changed scenario
How important is it to take a potential optional subject for your graduation? Fifteen years ago, when I started preparing for civil service, a lot of aspirants with graduation and post-graduation in Humanities were with me. Among the winners too, there were a lot of people from JNU and other central universities with subject backgrounds such as Political Science, Sociology, Economics etc. But things have changed a lot particularly in the last five years. Nowadays, many people prefer to have a professional degree as a back up plan before writing the ever-competitive civil service exam. Majority of the students who prepare in Kerala are from engineering background. There were quite a number of medical graduates among the toppers in recent years too. Most of these professional graduates take other optional subjects based on availability of guidance. Now, one need not write lengthy answers in the optional paper also. This makes it a level playing field where people with background in a subject do not get much of an edge. Malayalam literature is another popular optional subject in Kerala.
The selection of a particular graduation subject hardly affects your chances. But it is important to take a subject of your interest for the graduation. Because when you face the interview board in civil service examination, your basic graduation becomes your primary identity. The board will see you as an engineer, a commerce graduate etc. There will be questions from your background regarding the very basics of the subject as well as current happenings. For example, an economics graduate may get questions on welfare economics as well as Goods and Service Tax. So, whatever be your optional subject, you need to brush up your basic knowledge about it. If you are not comfortable in answering questions from that area, it will not create a favourable impression. I once asked questions on agriculture to a post graduate in agriculture with good marks, but he ended up saying "It was not in my syllabus" to almost all the questions. He later admitted that it has been five years since he studied agriculture and he almost lost touch with everything. One should not end up like this.
People who take up professional courses may not get much time to pursue reading or other activities. People who study Humanities could use more time for these things. But once you do a full-time preparation, these backgrounds hardly matter and the one who is a consistent hard worker get through. Among my students, there is a Sociology post graduate who took Malayalam and a medical graduate who took Sociology among the winners this year. Both choose subjects based on their aptitude and became successful.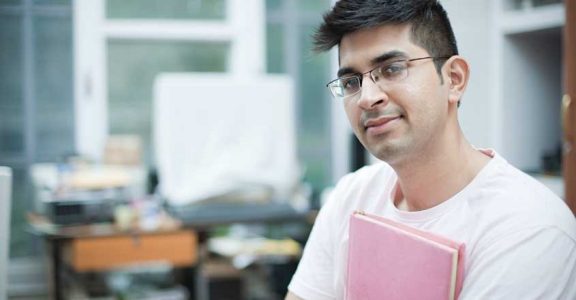 So, study a subject of your choice, use the facilities in your college fully to develop yourself and do not sacrifice those golden years for the sake of civil service preparation alone. Here, it is not the early birds but the smarter ones who catch the worms.
(The author is a former IPS officer and a trainer for civil service aspirants)