Civil service examination, because of its year-long nature, becomes a determining factor in one's day-to-day life. If you are an aspirant preparing full-time, your entire schedule will be planned according to the UPSC calendar.
Many people are afraid to take even short breaks because they do not want to lose the race. Especially when one fails to make it in one or two attempts, there is a chance for desperation and some may switch over to doing extreme things.
From taking particular energy drinks to visiting godmen and conducting special rituals, every possible solution will be tried. The mother of a student of mine conducted a special puja worth few thousand rupees at home for her son during his final attempt. But he could not make it and the angry mother threw all the idols in the well! Sounds crazy, right? That is the kind of aspiration an average middle-class family has towards civil service.
Taking to extremes
As mentioned earlier, a serious aspirant normally abstains from family functions and festivities to the maximum possible extent. Every thing revolves around one particular goal. Even people who do not push themselves to the limits, try to project the image of someone who is very serious about things especially during the interview. They do not want the interview board to get any wrong ideas. So sometimes, people are afraid to respond naturally to even very ordinary questions.
I often come across people who are worried about how to answer questions like "what is the last movie you watched or the last book you read?" The same confusion is there regarding "favourite movie / book" too. This happens mainly because of certain feedbacks at mock interviews.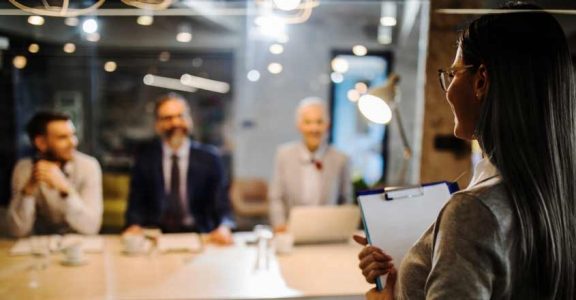 People are advised to mention the names of certain books / movies only as their favourites. Any book / movie which won recognition recently becomes an automatic favourite. I came across a suggestion once that if someone asks about your favourite actor, a person from Kerala should answer Mammootty, because he had essayed the role of Ambedkar! Mohanlal will not do as he had only played MGR who is a regional leader. Great logic, isn't it?
Many people are worried about the further possible questions once they utter a name of a book or movie. A student of mine was advised by a senior officer that she should tell that she watches only Malayalam movies. The officer's reason was that it will be difficult to know in depth about other language movies so it is better not to comment watching them. As my student has done her schooling in Delhi, it would have been strange if she has said that she watches only Malayalam movies! Recently, another person was worried about saying that he watched the recent Hindi movie Article 15. He was afraid that the interview board will end up asking him in-depth questions related to The Constitution!
Regarding books too, these confusions exist. "Whether to say fiction or non-fiction? What if I had not read the latest award-winning work?" etc. I even had a candidate who put his hobby as "serious literature". I thought he meant non-fiction, but further discussion revealed that he reads books which are approved by the so-called intellectuals. So, the basic idea was to show off.
Reading a book or watching a movie as a hobby is the most normal thing. Since hobbies are supposed to be spare time activities for relaxation, one need not worry too much about them. When someone asks about your favourite things, there is no harm in telling the truth. Nobody is going to read too much into these things unless you try to manipulate. Just because one wants to be an officer in the government it does not mean that one should only watch movies dealing with serious social issues. Reading popular fiction is also absolutely fine provided that you genuinely do it.
The interview board members have a clear idea about the youngsters of today as most of them have children who would be of the age of the candidates. So, there is no need to pretend about your favourites. It may or may not lead to further questions. Therefore, just answer them as per your level of knowledge. Be genuine and that will be the best thing you can do in any interview.
(The author is a former IPS officer and a trainer for civil service aspirants)