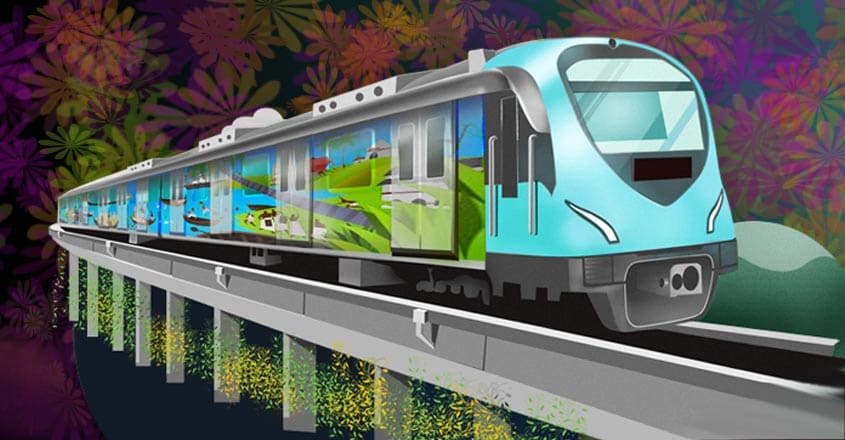 Kochi: The Kochi Metro has extended its services late into the night during the New Year.
The service which would begin at 6am on Tuesday would extend up to 1am on January 1, 2020. The New Year day's service would begin at 6am on Wednesday and extend till 1:30am on January 2. However, on January 2, the service would follow the routine schedule of 6am to 10pm.
But the service on January 3 would begin at 5am. The last service would begin at 11:10pm from Aluva, while the last service from Thaikoodam would start at 11pm on January 3, 4 and 5.
The finale of the ongoing Cochin Carnival, an annual event, will be held on the New Year's eve at Fort Kochi. The burning of a majestic 'Pappanji', at the stroke of midnight, when the year bids farewell, is the highlight of the extensive New Year celebrations in Kochi.
Several new year parties are being held across the city on the intervening night of Tuesday and Wednesday. Extending the working hours of Kochi Metro would aid the late night commuters returning home from the celebrations.