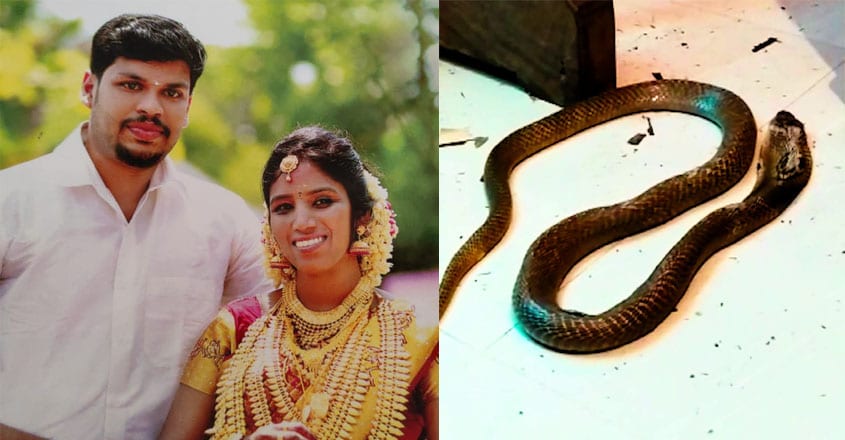 Kollam: The husband of a young woman, who died at her parents' house here in mysterious circumstances two weeks ago, has confessed to the murder.
Sooraj, a native of Parakode, Adoor, had confessed to plotting the murder of his wife Uthra, 25, who died of snakebite at her house in Anchal in Kollam on May 7.
Sooraj bought a venomous snake from an acquaintance and orchestrated the murder with a snakebite while Uthra was asleep.
Sooraj had bought two snakes for Rs 10,000, police said.
After a snake bit her on March 2 at Sooraj's house at Parakode in Adoor, Uthra was recuperating at her parents' house.
She was again bitten by a cobra inside the air-conditioned bedroom on May 7.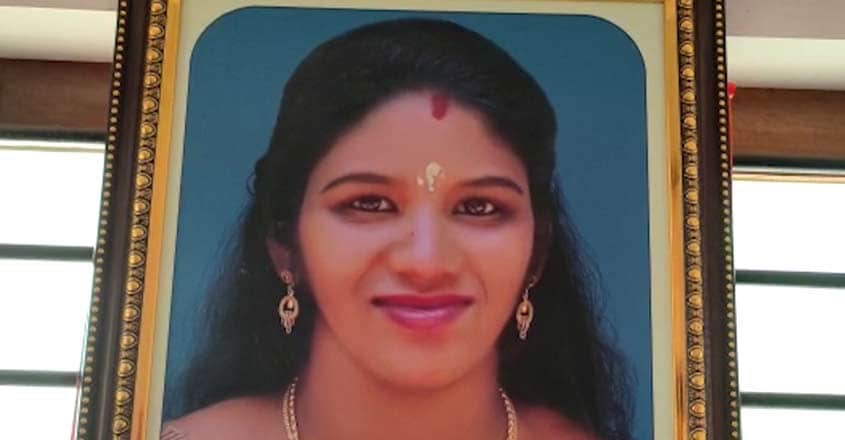 As Sooraj was present on both occasions, her family members became suspicious.
Uthra's parents alleged that Sooraj had an eye on Uthra's wealth. They also filed a complaint with the police that the jewellery presented to their daughter during her wedding was missing.
Police found that Uthra's bank locker, jointly operated with Sooraj, was opened on March 2.
A Crime Branch probe revealed Sooraj had prior experience handling snakes and had researched the topic on YouTube several times in the past three months.
Two of his accomplices have also been detained by the police.
Sooraj reportedly bought a viper from Suresh, a snake-catcher from Kalluvathukkal, for Rs 5,000 on February 26 and kept it in a plastic bottle at his home. Sooraj also reportedly tried to delay her hospitalisation after she was bitten on the day. However, Uthra recuperated after treatment at a private hospital in Kollam and went to her home in Anchal.
On April 24, Sooraj purchased a cobra from Suresh for Rs 5,000. He carried it to Uthra's house in a plastic container inside a bag on May 6. Around 2:30am on May 7, Sooraj opened the bottle and released it on to Uthra's feet while she was sleeping.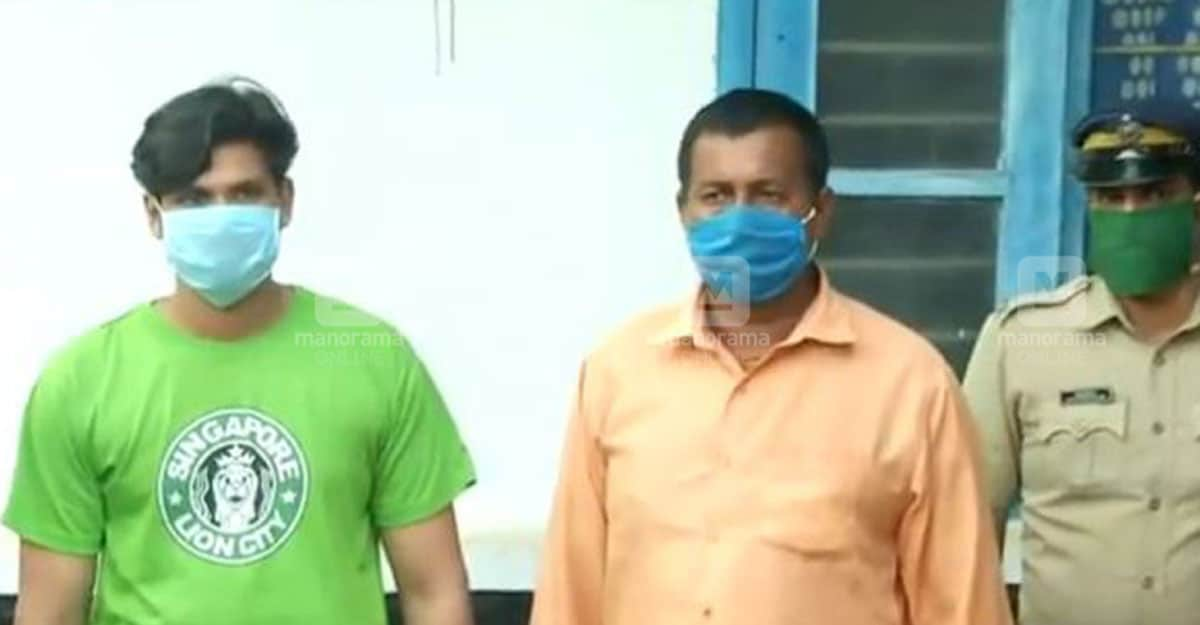 After ensuring that it bit her, Sooraj chased it away to a corner. He stayed up till morning to ensure that the snake was not coming back. In the morning, he alerted the rest of the family about the snakebite.
Sooraj, Suresh and another accomplice were taken into custody on Sunday after a probe led by Crime Branch DySP D Asokan.
Sooraj, who first denied the allegations, confessed to the crime later.
His arrest was recorded on Sunday afternoon and he will be produced before the court on Monday.