The watermelon season is on and round and plump watermelons are already stacked in fruit stalls. However, some people do not like swallowing the seeds while enjoying the sweet and refreshing flesh of the watermelon. Meanwhile, the latest studies hint that the black watermelon seeds are storehouses of various nutrients and vitamins. They are loaded with selenium, potassium, and zinc. Besides ensuring the health of the heart, they can boost immunity and reduce blood sugar too.
You would be amazed to know the incredible benefits of the tiny watermelon seeds that are often thrown away.
Oil
In West African countries, oil is extracted from sun-dried watermelon seeds. This cold-pressed oil called the ootanga oil is best for maintaining a healthy scalp and hair. Besides, this oil retains moisture if applied to the skin. Ootanga oil is used as baby oil too.
Baked seeds
Dried and baked watermelon seeds are used along with other nuts and grains to make multi-grain goodies like breads, muffins, cookies and granola bars.
Salad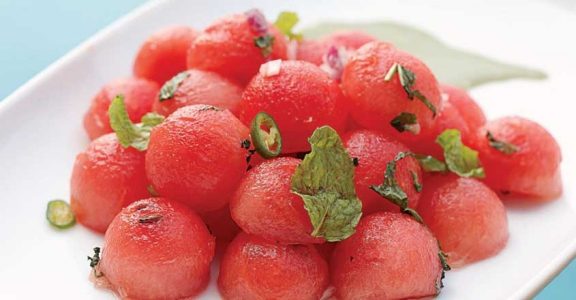 Watermelon seeds add the perfect crunch in fruit salads or yoghurt salads.
Powder
Dried watermelon seeds could be finely powdered and stored in air-tight jars. This nutritious powder could be added to tea, shakes, and smoothies to make them thicker.