On Tuesday, Kerala woke up to yet another shocking incident of life being lost due to food poisoning. This time too, the villain is that meat gone bad. The 33-year-old female nurse who died after fighting for her life for days had consumed 'al faham' and 'kuzhimandi', from an eatery functioning illegally in Kottayam. Authorities had shut down the hotel two months ago for rule violations.
A few months ago, 'shawarma' was in the eye of a storm when a girl died due to food poisoning after eating the popular fast food from a food joint in Kasaragod.
The recurring incidents are concerning for a state that is fond of eating out. What causes food poisoning? How do you distinguish between good and bad food? Onmanorama Food throws some light into the symptoms, causes of food poisoning, and tips to avoid it.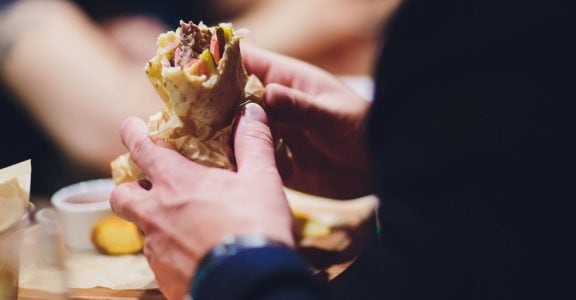 Not just stale food, but the chemicals that are added in the ingredients and contaminated water too could be the cause of food poisoning.
Careless handling of food items and storing them in unhygienic conditions could cause bacterial infections. The symptoms would show within two or three hours of having contaminated food or on the next day. The infection could affect the brain and the functioning of the nervous system, even causing death.
Symptoms
Vomiting, nausea, dysentery, stomach ache, body pain, lack of appetite, gastric problems, fever, exhaustion, severe headache, dizziness, traces of blood in stool, uneven heart beats and unconsciousness due low levels of sodium and potassium are some of the symptoms of food poisoning. If the symptoms persist or are severe, do not hesitate to seek medical help.
Causes
Bacteria: Salmonella is the most common bacteria that causes food poisoning. It is commonly found in egg, chicken and mayonnaise made using raw eggs. These bacteria could reach your body through food items that are undercooked. Staphylococcus aureus, listeria monocytogenes, clostridium botulinum and vibrio are some of the bacteria that could cause severe food poisoning. The presence of E Coli, another bacteria, are often detected in salads and contaminated water.
Virus: Norwalk, norovirus, sapovirus, rotavirus and astrovirus too could be dangerous. Hepatitis A virus could be spread through contaminated food.
Parasites: Even though they are rare, parasites can be quite dangerous. Toxoplasma could cause serious health problems. Parasites could stay in the body undetected for years.
Treatment
Food poisoning that isn't serious would subside after several bouts of vomiting or dysentery. Drinking boiled and cooled water, tender coconut water and ORS solution could replenish the body. However, treatment should be sought if the symptoms persist or worsens.
Points to note
• Do not eat a food item if you notice any changes in the colour, smell and taste.
• Make sure that the water and the ice used in juices are clean and hygienic.
• Food stored in the fridge should be reheated before eating.
• Masala powders should be bought in small quantities as we might not notice the expiry date on the packets. These powders should be stored in air tight containers. Using wet spoons to scoop out the masala powders could cause fungus.
• Keep the kitchen clean, so that there wouldn't be any flies.
• It isn't healthy to use vegetables after cutting off the rotten part.
• Fruits and veggies could be washed in salt water or vinegar.
• Fruits, vegetables, grains, meat and fish should be washed under running tap water.
• Do not forget to wash your hands using soap before cooking. The vessels that are used for cooking too should be clean.
• Meat, fish and egg shouldn't be stored with other food items or with vegetables.
• Make sure to use clean water for cooking.
• Refrigerated ingredients should be washed in warm water and cooked as soon as possible.
• Food items shouldn't be stored in the fridge for more than three days. The temperature inside the fridge could be lowered during the summer.
• Food items that are reheated shouldn't be kept in the fridge again.
(Information courtesy: Dr. Govind K Purushothaman, Department of Surgical Gastroenterology, Palana Hospital, Palakkad )