The crimson red fiery fish curry and its aroma that wafts through the air are bound to create a taste explosion in your mouth. Mostly local fish such as 'varaal' (snake head fish), 'kaari' (cat fish) and 'koori' (mystus) are the stars of the mouth-watering fish curries. Besides the yummy fish delicacies, you can also literally sink your teeth into prawn dishes that have a strong pepper flavour, pork floating in thick ghee, beef slow cooked with an assortment of coconut slivers and onion, and other lip-smacking dishes made from rabbit meat, duck, clam meat and pearl spot fish. The spread is a dream of any connoisseur of food and if you want to taste all these and much more, then head to Kadamakkudy 'Shappu' (a colloquial word for toddy shop).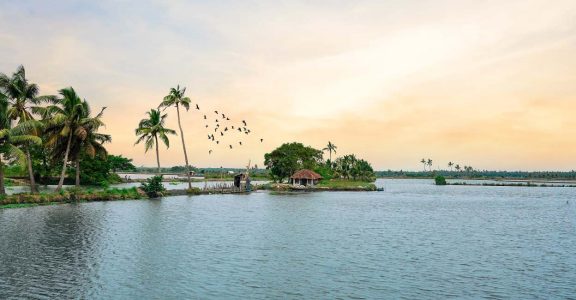 The shappu is situated in the picturesque Kadamakkudy, which is known as the Kuttanad of Ernakulam district. One has to take a ferry boat to reach the outlet located against the backdrop of lush green fields. As you walk towards the modest eatery, the sweet smell of various dishes being prepared by using different types of masalas will follow you without fail. The marquee dish of the majority of 'shappus' will be undoubtedly 'thala kari' (curry made with the fish head) and it is no different in Kadamakkudy Shappu. The combo of boiled tapioca and steaming hot and spicy 'thala kari' can beat any food combinations for taste.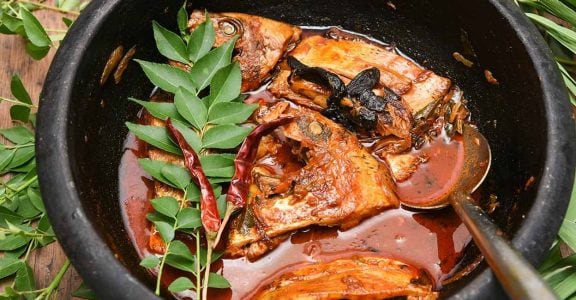 If you are not a fan of fish, then you can have tapioca with beef fry or pork. You can also spoil yourself with freshwater fish as freshwater fish fry and curry are available at the shappu. The piquant crab curry and crunchy 'podimeen' (small fish) fry will make you drool. Apart from tapioca, you can also have 'appam' along with fish and meat dishes. You will be bowled over if you have fluffy soft 'appam' along with rabbit meat curry.
You can enjoy the best ethnic traditional food if you could step into Kadamakkudy Shappu.