Kanjirappally native Pratheesh, his wife Tikka and their children Abigail and Nathan are the proud owners of this single-storied house in their hometown. The family has settled abroad and visits their dream abode in Kerala only once a year, during the holidays. However, Pratheesh's parents stay here. So, they wanted an elegant single-storey house that is easy to maintain and has all the modern amenities.
GI truss roof has been paved above flat roof. This allows the entire terrace area to be used as a multi-utility space.
Interestingly, movable partition walls have been used in the spacious hall to separate the areas into formal and family living areas and the dining space.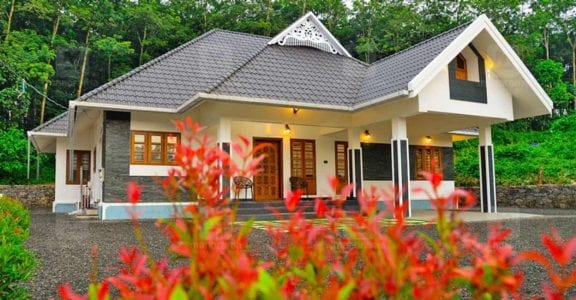 The TV unit has been installed at a spot which could be viewed from the dining area and the family living area. Besides, a courtyard too has been built to ensure amazing air circulation. Meanwhile, the prayer area in the main hall is the highlight here.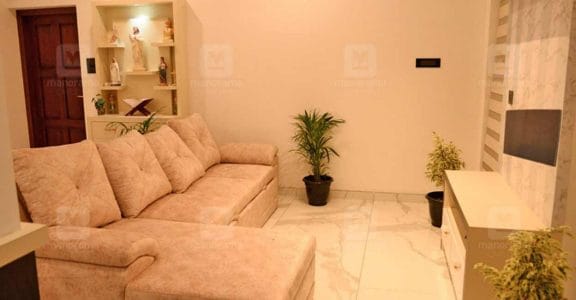 Designed in 1850 sqft, this splendid abode has a car porch, sit-out, kitchen with an adjacent work area, store room, washing machine spot and three bedrooms.
The bedrooms are space-efficient and well furnished. Moreover, these rooms are bath attached too.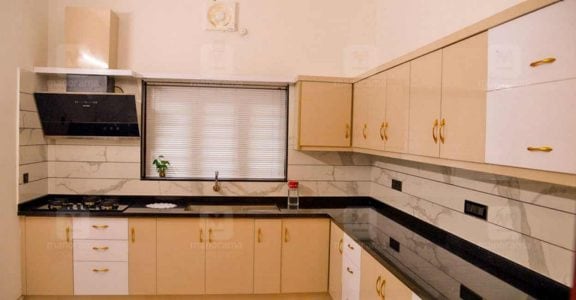 This simple yet classy house is a perfect model for those who wish to build space-efficient single-storey houses. Pratheesh is proud when he says that not even an inch of space has been left unused in his brand-new house.
Project Facts
Location – Kanjirappally
Owner – Pratheesh
Area – 1850 SFT
Designer - Sreekanth Pangappattu
PG Group of Designs, Kanjirappally
Mob - 9447114080