One of the greatest cultural experiences a person can have in Kerala is to watch a live performance in a temple of Kutiyattam, a unique form of Sanskrit-Malayalam theatre. The performing art, which in its present form was initiated by Chera king Kulashekhara Varma and his courtier Tolan in the 9th century, played a pivotal role in the growth of Malayalam as a medium of literature. For centuries the Chakyar community of Kerala kept Kutiyattam alive and helped it thrive as an art form in the state.
Although the art form was appreciated in Kerala, it was not well known outside the state until the end of British rule in India. It would take the vision of Sanskrit scholar and master performing artist Mani Madhava Chakyar for Kutiyattam to get a much wider audience. In 1955, he organised the first performance of the theatre outside a temple, keeping it in his village of Killikkurussimangalam, near Ottapalam.
Mani Madhava Chakyar, who faced threats of excommunication from his community for taking Kutiyattam outside the temple, would gain national fame after staging plays in Madras in 1962. His reputation as a performer and Sanskrit scholar also spread far and wide, and national recognition came in the form of the Central Sangeet Natak Akademi Award.
First European Kutiyattam student
When the first Kutiyattam performance was staged in Benares in 1964, one of the most impressed members of the audience was a 27-year old Polish scholar, who was a student at the Banaras Hindu University. M Krzysztof Byrski, who was pursuing his doctorate in Ancient Indian History, Culture and Archaeology, approached Chakyar to learn more about the Natya Shastra, a Sanskrit treatise on the performing arts.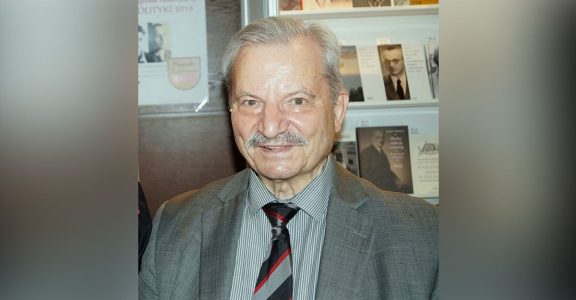 Byrski, who was born in Vilnius, Lithuania, was part of a generation of young Eastern European intellectuals who took an interest in ancient Indian culture. Chakyar invited him to learn Kutiyattam at his village, making Bryski the first European (and non-Chakyar and Nambiar) to learn the ancient art. He moved to Killikkurussimangalam and followed all the rules that were laid out to any ordinary student learning the art at the gurukulam. The authentic experience in Kerala would set the tone for a long career in Indology for Bryski. He was awarded his PhD in 1966 after successfully defending his thesis. In his long-standing career as an Indologist, Bryski published more than 100 papers in Polish, English and Hindi. The scholar also translated the Manu Smriti and Kama Sutra into Polish directly from Sanskrit.
When Poland abandoned communism at the end of the Cold War, the new democratic regime in Warsaw appointed him as its ambassador to India. He served as the country's envoy in Delhi from 1993 to 96, before returning back to academia.
In Bryski's footsteps
Bryski played an important role in popularising Kutiyattam outside India. After his stint at Ottapalam, other Sanskrit scholars and Indologists also made their way to Kerala to learn the art form. In the early 1980s Anna Lopatowska, now a television and film actress in Poland, was awarded an India Council for Cultural Relations (ICCR) scholarship to study Kutiyattam.
Lopatowska enrolled at the Kerala Kalamandalam, where she was also a student of Mani Madhava Chakyar. She became the first foreign woman to study the art, and received the blessings of her guru to perform both in India and abroad. She has since performed at some of the most prestigious cultural venues in the Polish capital, and has remained an unofficial cultural ambassador of Kerala.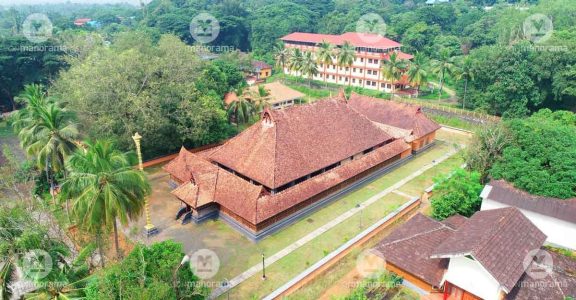 Her greatest contribution to the promotion of Indian performing arts in Poland was in the founding of the Nataraja Dance Theatre in Warsaw. Besides staging performances, the theatre conducts classes of classical Indian dance forms such as Bharatanatyam and Odissi. As is the case with many Eastern European countries, Indian culture and art forms have a niche following among the intelligentsia in Poland.
The future of Kutiyattam
Kutiyattam, which UNESCO has declared as a Masterpiece of the Oral and Intangible Heritage of Humanity, faces a challenging future. Connoisseurs of the performing art say it has been in a state of slow decline for the last two decades. UNESCO has called for has called for the creation of a wide network of institutions and gurukalams to promote Kutiyattam for future generations.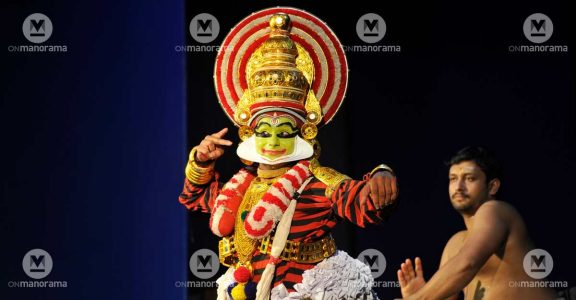 In 2012 when the city of Yakutsk, in Russia's Far Eastern internal republic of Yalutia, hosted the Children of Asia Sports Games, cultural performers were invited from several countries. One of the most popular events was a Kutiyattam performance conducted by a troupe from Thiruvananthapuram. The artists were overwhelmed with the warm response in a city that is a six-and-a-half hour flight from Moscow. This is just one instance of the ancient art form getting a good degree of appreciation. Like all of Kerala's ancient art forms, Kutiyattam needs greater support to survive. While there are a few institutions in Kerala that continue to promote the art form, greater assistance from the state and central government would help Kutiyattam thrive and keep the country rooted to its Sanskrit heritage.
(The writer is the author of 'Globetrotting for Love and Other Stories from Sakhalin Island' and 'A Week in the Life of Svitlana')