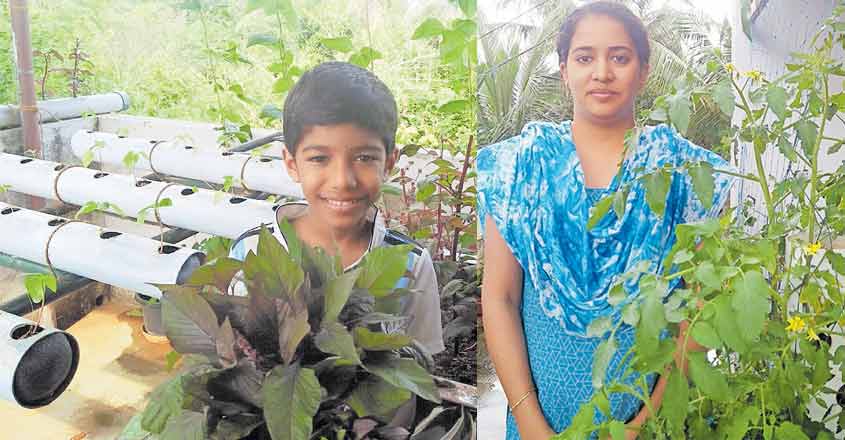 Thrissur: Maria Simi, a housewife here, is attracting attention with the vegetable farm she created in PVC pipes. "You can save space as well as water by this method," says Maria, who lives at Manalil House in Eden Gardens, Pottore.
Unused PVC pipes are a common waste material after house construction. Instead of disposing them off, Maria and her husband Deshin David decided to utilize the item to launch a low-cost vegetable farm in a limited area.
In a few square feet, all the vegetables needed for a house could be grown, says Maria. "Moreover, you will need much less soil and water under this method," she adds.
When the length and circumference of the pipe increases, so does the yield, informs the farming enthusiast.
"Leafy vegetables like spinach, mint and coriander as well as tomato, chillies, brinjal, lady's finger and lab lab beans will grow well in pipes," says Maria.
The method
Make holes at fixed intervals on the pipe. The saplings have to be planted in these holes. Before that, fill the pipe with a mixture of soil, coconut pith, powdered cow dung and other organic fertilizers.
Fertilizers can be applied in liquid form as and when the saplings grow.
The pipes can either be hung or placed upright in flower pots. However, take good care of the area where sunlight falls directly on the pipes.
When the plants become quite big, they can be protected with nets.