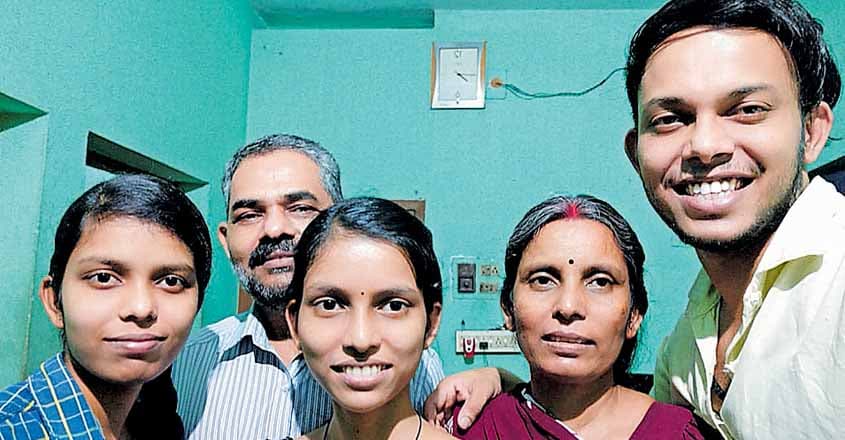 Perumbavoor: The Hindi word 'payal' means anklet and it makes a distinctive clink. So, it is no wonder that one who bears the Payal would also be distinct. Payal Kumari, 21, a Bihar native, has secured the first rank in the BA History and Archaeology (Model 2) examination of Mahatma Gandhi University. 
Payal's achievement attainment is ever more glorious as she was on the verge of leaving studies midway to take care of her younger siblings; a sister and a brother. 
Her parents, Pramod Kumar and Bindu Devi, of Shaikpura in Bihar, migrated to Kerala in 2011 in search of jobs.
Pramod could not study beyond Class 12 but he wanted his children to pursue a good education. He admitted Payal to Government High School, Edapally. She secured 85 per cent in Class 10 and 95 per cent in Class 12. She joined Marthoma College for her graduation. The college management and the History Department came to Payal's help and she could make it through the times of financial tumult. 
Pramod Kumar is employed in a paint dealership and is all supportive of his daughter's endeavours. 
Dr Joseph Marthoma chaired a meeting to felicitate Payal, church sources said. Minister for Higher Education K.T. Jaleel presided over the function. Pallavi Kumari and Akash Kumar are Payal's siblings.