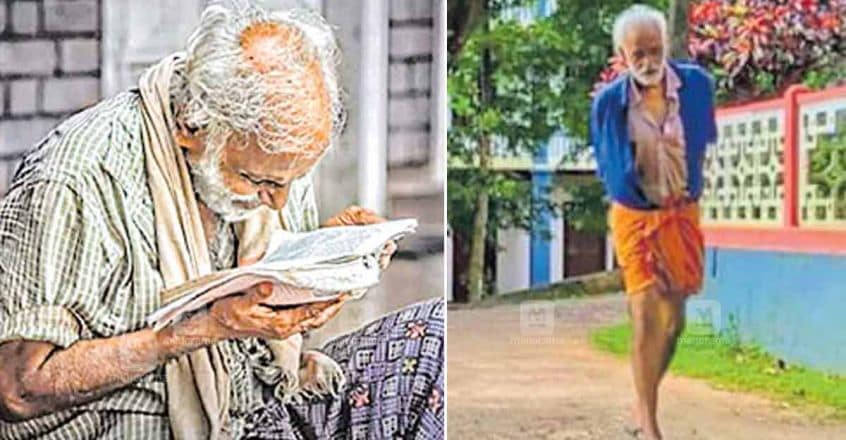 Francis, better known by his call-name Frenchi Pappan, was an indispensable part of the S.B. College 'multi-verse' in Changanacherry. Frenchi Pappan, who spent most of his time on the campus, died on November 3 at the age of 88. 

For those who studied and taught at the college, Frenchi Pappan has been on the campus always and little did they know when he started living on the campus. He slept near the Kavukattu hall; sometimes near the Amaravati hostel. 
Frenchi Pappan had his food from the college canteen or the hostels. He used to visit his relatives Changanacherry but used to unfailingly return to the campus by evenings. He seldom talked to people and was reticent. In spite of this, the campus held many tales about him and passed it down to the incoming batches in oral lore.
The students, naturally inquisitive, tried to elicit some information from Frenchi Pappan. As little was forthcoming, the inventive ones made up stories. There are many unascertained attributions to Frenchi Pappan - that he was a senior professional, an ace footballer, a scholar and so on. But Frenchi Pappan never divulged his tale to anyone and it will remain elusive as the protagonist is no more. 
One thing which everyone attests to is that Frenchi Pappan was always seen reading; mostly English newspapers and some books. Social media shared images of him on the college on the day he died. Also notable is the fact that he left the world without any quarrel or ill-will, or there is not one in anyone's memory.