A year since a Malayali lesbian couple waged a legal battle to earn their right to live together, a similar case involving two women lovers has emerged in Kerala.
Vanaja Collective which works for LGBTQIA+ and other marginalised groups -- that helped voice the struggles of Fathima Noora and Adhila Nassrin last May -- has yet again shared the news about the plight of Sumayya Sherin and Afeefa.
The organisation has posted a video message from Sumayya on its social media platforms, in which the native of Kondotty in Malappuram claims her partner has been abducted by her family.
Sumayya has filed a writ of habeas corpus in the High Court of Kerala that will be heard on Friday. However, she fears Afeefa may not be produced.
"A high court messenger went to Afeefa's house, but it was locked. Her relatives refused to collect the summons," Sumayya told Onmanorama. She fears Afeefa might be in danger.
In love since plus-one days
According to Sumayya, she has been in a relationship with Afeefa since their plus-one days.
Vanaja Collective has posted that Sumayya and Afeefa left their homes on January 27 this year. Two days later, the Magistrate Court in Malappuram allowed them to live together.
For the last four months, the couple was living in Ernakulam, where they worked in sales.
"On May 30, Afeefa's relatives traced my mobile phone's location with the help of a retired Cyber Cell officer and abducted her," Sumayya said.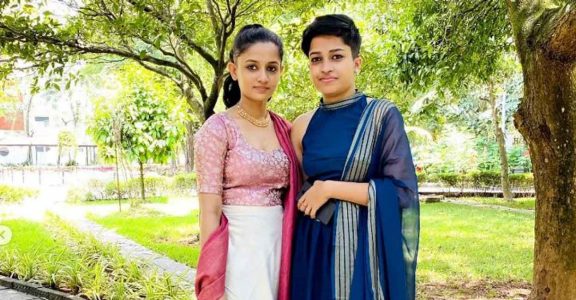 She lodged a complaint with the Puthencruz Police. "Her family made her tell the police that she wants to stay with them. But they refused to let her talk to me. Then I filed the habeas corpus and now she is missing," Sumayya said.
Adhila-Noora show support
The events are similar to what happened last May when Ernakulam-native Adhila launched a social media appeal alleging that her partner Noora has been abducted.
The high-school sweethearts were reunited following the intervention of the High Court of Kerala. Now, a year later, the couple, who are social media influencers, have shared the video appeal made by Sumayya.