If COVID as a crisis were to be counted as an opportunity for Kerala, there is nothing better than the farm sector to be focused upon for improving incomes, providing job opportunities and making incremental contribution to the State Domestic Product (SDP).
The state government's Subhiksha Keralam (Abundant Kerala) is predicated on reviving interest among traditional farmers, agri entrepreneurs and people engaged in allied activities like dairy, poultry and fisheries in boosting output to achieve self-reliance.
Agriculture is in fact the best WFH (Work From Home) that one can think of in post-COVID times. With thousands of Keralites returning from the Gulf and other foreign countries, the Subhiksha Keralam initiative can turn out to be just what the doctor ordered for the State at this juncture.
Unlike industry or services, the gestation period for turning an idea into reality in the Agri segment is very low — at least, nobody will ask you whether you have a licence if you want to cultivate a crop on your plot of land. It is also well known that the State is dependent on its neighbourhood for vegetables, poultry and fish. We are hence looking to be self-reliant in these areas.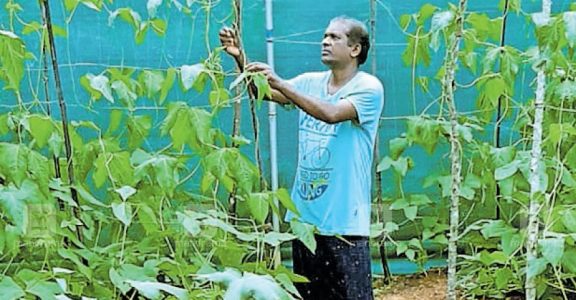 Infrastructure for post-harvest storage and processing is key to the success of this State Government initiative. It is here that the Agri Infrastructure Fund (AIF) floated by the Centre under its Atma Nirbhar package provides a perfect fit.
Prime Minister Narendra Modi last week launched a Rs 1 lakh crore scheme for financing all kinds of infrastructure required at the post-harvest stage. The plan is to enable Primary Agricultural Cooperative Societies (PACS), Farmer Producer Organizations (FPO) and agri-preneurs to set up facilities like storage houses, silos, warehouses, cold storages, processing/assaying/grading centres and so on.
Various studies, including Dr Ashok Dalwai Committee report on "Doubling of Farmers' Income", have estimated that the losses per year on account of post-harvest wattages are about Rs 93000 crore at the all-India level. Post-harvest infrastructure is essential for preventing these losses and ensuring that farmers are able to hold on to their produce till they get a fair and remunerative price.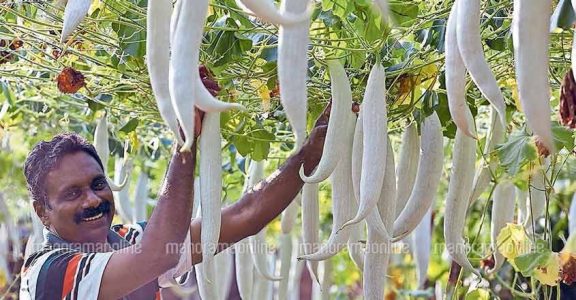 The AIF offers collateral-free loans up to Rs 2 crore and the Union government bears an interest subsidy of 3% per annum for seven years for such loans. (The loan amount could be higher than Rs 2 crores but the credit guarantee and the interest subsidy are limited to Rs 2 crore) It is expected that loans of at least Rs 10,000 crore would be disbursed before March, 2021.
Already all public sector banks have entered into agreements with the Ministry of Agriculture for financing under the scheme. Bankers would prefer the structure of an FPC (to be set up under Section 581 of the Companies Act 2013) for financing as governance standards would be better then. (It may be noted that an FPC is a form of FPO and FPOs could also be Societies or Trusts under the relevant statutes)
The Small Farmers Agribusiness Consortium (www.sfacindia.com) and Nabard (nabard.org) are agencies which are tasked with the promotion of FPCs.
While the Government has issued the guidelines under the AIF (www.pmkisan.gov.in) banks will shortly be issuing circulars for loans under the scheme.
What Kerala should do now can be summed up in three steps
• Set up FPCs at each block level at least with the involvement of farmers. The existing cooperatives could be leveraged for this but we need to avoid over-politicisation of these entities.
• Identify and draw up brief project reports which can be submitted to banks for loans for the infrastructure requirement in each locality. It could be a drying yard/storage facility/cold storage/refrigerated van or an air conditioned shed, a warehouse or a silo. Engagements with financial intermediaries, primarily Chartered Accountants, will help
• Make the FPCs understand upfront that debt servicing is important and the primacy of cash flows should go towards servicing the debt by routing all proceeds through the financing banks/institutions.
Under AIF, the target for loans in Kerala is around Rs 2,500 Crore.
If not in letter but in spirit, Atma Nirbhar and Subhiksha Keralam aim at achieving the same objectives as far as agriculture is concerned. Kerala should therefore fasten its Subhiksha project to the AIF scheme of Atma Nirbhar.
(The author is a banking and finance expert. Views are personal)