The first glass bridge in Kerala had come up at Wayanad and it was a minor replica of the one opened in China in 2016. The Tourism Department of the state has now announced that the second glass bridge in Kerala would be built at Akkulam tourist village in Thiruvananthapuram.
The first phase of the Akkulam adventure tourism project was inaugurated in November, 2022. The project is managed by the District Tourism Promotion Council and a youth cooperative named Vattiyoorkavu Youth Brigade Entrepreneurs' Cooperative Society. Activities available at Akkulam include zip line, sky cycling, Burma Bridge and bamboo ladder. India's first musical fire fountain is another attraction.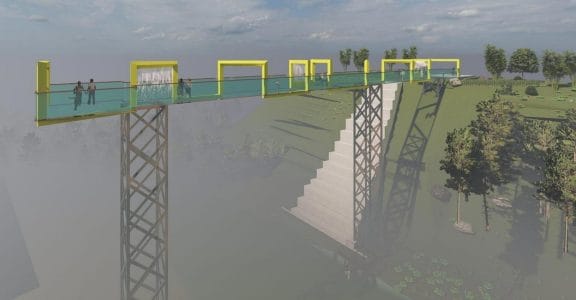 The glass bridge is a part of the second phase development and would offer a unique experience to visitors. Other facilities planned under the second phase are a toy train, a virtual reality zone, a pets park and a mud race course.
According to the authorities, the popularity of Akkulam has grown steadily since its facelift last year. Over the last six months, around 1.25 lakh visitors arrived at the tourist village and the authorities earned a revenue of over Rs one crore. "All proper safety and security measures are implemented at the village," said an official.