Most people living in crowded and noisy cities would fancy a visit to wooded areas where peace and calmness prevail. One such enchanting forest in Karnataka is Bandipur.

The sights of Bandipur, where the thick forest is a home to a wide variety of wildlife, would thrill every traveller. In this area, animals and birds roam around enjoying ultimate freedom.
Bandipur National Park is located along the Gudallur-Mysore highway, which winds its way through the thick growth of trees. Travellers from Kerala heading to Bandipur initially arrive at the information centre of the Muthanga Wildlife Sanctuary. Jeep safari into the deep forest is available from here. The timings are 7 am to 10 am in the and 3 pm to 5 pm. You can reach Tholpetty in Tamil Nadu by travelling some distance through the woods.
Around 8 km from the highway is Trijunction, a place where the state boundaries of Kerala, Tamil Nadu and Karnataka meet. Beyond Thakarappady and Ponkuzhi lies the check-post at Mooleholla, which marks the border with Karnataka.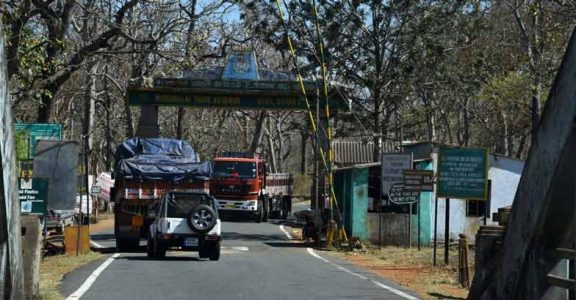 The road ahead passes through rural landscape and soon reaches Gundalpet check-post. Soon, the Bandipur national park is reached. The 1.5-km stretch to the park is also thick forest. At Bandipur, the Tourism Department has arranged trekking for visitors during which herds of deer and troupes of monkeys could be observed. With luck, other animals also would come into view. Bandipur, which is part of Nilgiri biosphere, is also India's first biodiversity protected area.
Bandipur is the ideal destination to relax your mind. Nature is in its most serene form inside this forest, making it a must-see destination for all those who love the woods and wildlife.