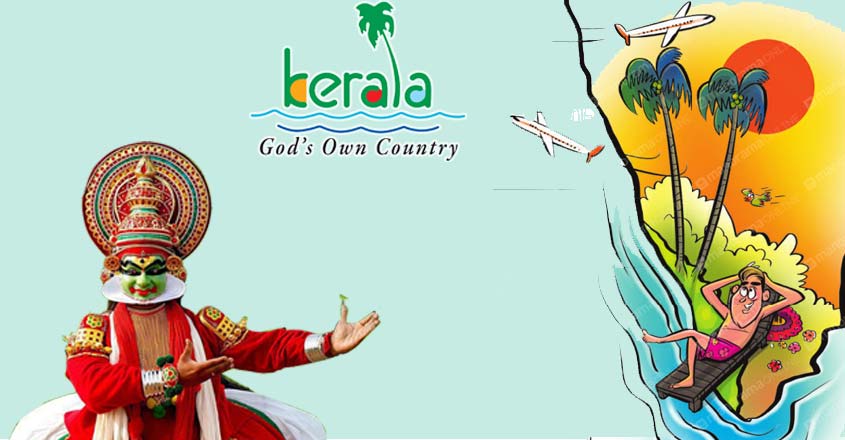 Thiruvananthapuram: With the exception of beaches, all tourist destinations in Kerala will reopen on Monday with strict adherence to COVID protocols. However, beaches are likely to open only from November 1.
Less-crowded places like hill-stations and adventure tourism centres are likely to reopen first while houseboats may be operational from October 15. The State Tourism Department has issued a slew of guidelines for all to follow. These include wearing masks, maintaining social distance, and regular use of sanitisers. Body temperature too will be checked at all destinations.
Tourists from other states too are welcome to visit, i.e. if their return is within seven days. Else, they would have to undergo quarantine for seven days and take a COVID test at their own expense before venturing out. Producing a COVID negative certificate on arrival helps bypass this rule. In any case, registration on https://covid19jagratha.kerala.nic.in/ portal is mandatory.
However, if they experience COVID-19 symptoms at any point during their time in Kerala, quarantine is mandatory and their return is likely delayed (possible only after they test negative again). Those who already have symptoms are advised to not travel.
Any laxity on the part of the stakeholders will adversely affect all, warned a statement issued by the State Tourism Department. All efforts must be taken to ensure that the reopening of tourist centres do not create a surge in the number of COVID cases, it added.
Kerala has been witnessing an unprecedented surge in COVID cases these past weeks. On Saturday, it reported its highest ever single-day spike of 11,755 new COVID cases. The State has recent weeks enforced stringent measures to curb the spread of the virus, including the imposition of Sec 144 on October 3 that prevents the gathering of people in public places.
The reopening, which comes amidst this turbulent period, hopes to bring much-needed relief to those dependent on tourism for their livelihood. With all means of travel taken off the air, rails and roads during the lockdown, the tourism sector, its destinations and attractions, had been reeling these past months. Unofficial estimates peg the losses accumulated between February and April alone at over Rs 15,000 crore.
It is also likely to help the state's cash-strapped economy. The money-spinning tourism industry brought in more than Rs 45,000 crore and contributed nearly 12 per cent to the state's GDP in 2019. It employs 15 lakh people directly and 20 lakh indirectly.