Tourists are flocking to Salalah to enjoy the refreshing climate of Oman's Dhofar region with the Khareef season setting in. Lured by the gentle breeze and light rain, thousands of people have been heading towards Salalah via road or flight every day.
The misty mountains and rain-soaked terrain offer a haven for nature lovers. Not just the scenic sights, Salalah also has several entertainment programmes and fun activities to offer for the tourists. The COVID-19 pandemic had robbed people of the opportunity to enjoy the Khareef season (southeastern monsoon season in southern Oman) for the last two years. Therefore this year, the public and the authorities have enthusiastically welcomed a Khareef season with no restrictions.
Most of those travelling by road to Oman are visitors from the UAE. This is the first Khareef season after the Saudi-Oman border was opened. And thus hundreds of people arrive in Oman via the Rub-el-khali checkpost. These travellers include several Keralite groups and Saudi nationals.
"Even as Gulf countries are reeling under high temperature, it is amazing to find the green environs, the mist and drizzling rains of the Dhofar region," says Kozhikode native Hakeem who travelled from Riyad to Salalah.
"The refreshing atmosphere of the Dhofar region during the autumn season leaves you with a bunch of memorable experiences. And those who reach Salalah are able to fully enjoy the beauty and charm of the area," vouches a group of visitors from Saudi. The group comprises Shabeer & wife Fasila, and Shanu & wife Rahila, and Dinar & wife Shabnam.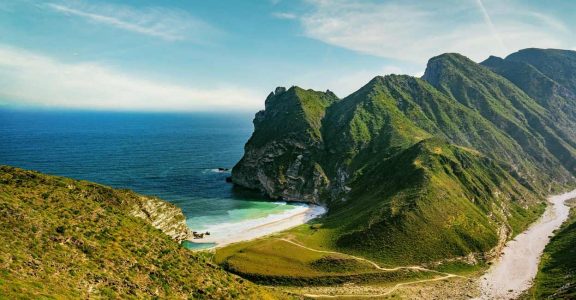 "At least once in your lifetime you should experience and enjoy the Khareef season," they insist.
Except for Salalah, other areas in Oman are experiencing sweltering heat. Though the temperature had dipped slightly after the recent spell of rainfall, the mercury has been on the rise again. Therefore, the Tourism Ministry is closely working with the government and private institutions to ensure that those arriving for the Khareef season have a unique and unforgettable experience.
Measures for road safety
The Royal Oman police have stepped up the safety measures to reduce the road accidents during the Khareef season. The police officers are present round-the-clock at the Dhofar Governorate with instructions for tourists on adhering to road safety guidelines. The Oman police have taken the steps in coordination with various departments.
Authorities aim to prevent the frequent offences of speeding and rash driving, which are the leading causes for accidents. Strict action would be taken against those violating traffic law, the police have stated.
Restroom facilities have been set up by the roadside for long-distance travellers. Arrangements have also been made to ensure emergency assistance in case of accidents.