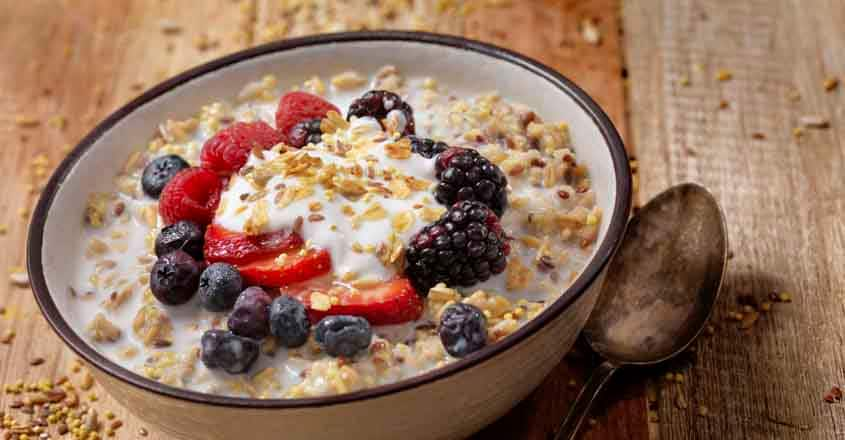 Oats, commonly eaten as oat meals, is one of most loved cereals in the world. Known for its great nutritional values, oats are either consumed as breakfast porridge or used in baked goods. Here are some amazing health benefits of including oats in your regular diet.

Oats help keep away heart ailments as it reduces cholesterol level in blood.
The dietary fibres and the beta-gluon in oats regulate the blood sugar level and ease the digestion as well. Besides, oats is a store house of protein, calcium, magnesium, manganese, phosphorous, and potassium.
Oats is a filling meal and the fibres in it ease hunger pangs as well. Hence, oats is excellent for those who are trying to shed some extra kilos. Replace rice and wheat with oats and notice significant change in your body weight in just a few days itself.
Many complain that oats are tasteless and flavourless. However, hundreds of recipes are available to make oats interesting and delicious. Add salt and crushed chillies while preparing oats porridge for dinner. A bit of coconut milk will surely elevate the flavour and texture of the dish.
Delicious breakfast smoothie can be prepared by blending oats, bananas, and milk. It is easy to prepare pancakes by adding mashed banana and cinnamon in oats. Oats can be added in dosa/idly batter or puttu powder to make them extra delicious and healthy.
Prepare a healthy soup for dinner by boiling oats, chicken, and vegetables of your choice.