Being a chef was not considered as a career option, especially for a woman, way back in 2005. But Sandhya S Kumar knew right from her school days that her career would be related to the food sector.
And her parents Satheesh Kumar and Sherin stood by her decision and gave valid suggestions.
Sandhya secured admission to the Institute of Hotel Management at Kovalam in Thiruvananthapuram district. Even before she passed out in 2008, Sandhya was offered a job with the luxury hotel, Four Seasons in Mumbai, through campus selection.
But Sandhya refused to be just tied to her job. She wanted to learn more. So, she did a basic course in photography even as she worked. And to find time for this, she worked night shifts.
A request for food styling by the photography institute took her to a new domain. The concept of food styling was not in vogue during those days. Thus, Sandhya did food styling for the first time.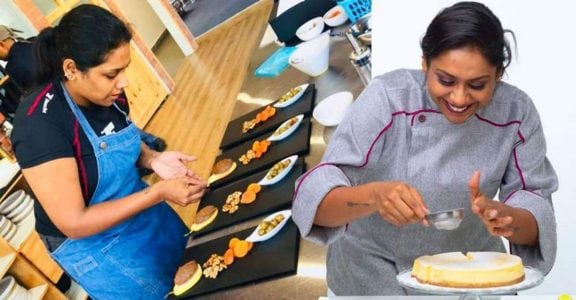 Along with her chef duties, Sandhya also tried her hand at photography, administration and food styling.
Life-changer
A person she met there in 2008 changed her life years later.
Anuradha Shetty, a film production designer, was a frequent visitor at the Four Seasons.
When Anuradha showed interest to learn more about the functioning of the restaurant kitchen, the executive chef asked her to work as an intern for a week. And Sandhya was tasked with familiarising Anuradha with the kitchen activities.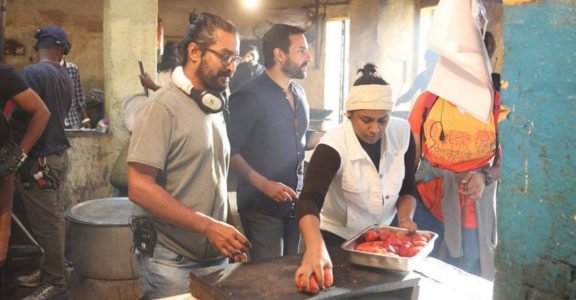 Sandhya taught Anuradha everything from taking stock, setting the kitchen, giving orders and cleaning. She passed on notes as well.
Anuradha left after 10 days. She then called Sandhya once or twice.
Sandhya continued with her chef life. Sandhya resigned from her job at Four Seasons and returned to Thiruvananthapuram in 2014. She then became a food consultant and started her own venture, Induge In.
From chef to cinema...
Sandhya received a phone call from an unknown number in 2016. She initially thought it to be a prank. But then she realised that the executive producer of the film 'Chef' had called her. The executive producer told her about the movie and also promised to meet her in Kochi. Though she was told Saif Ali Khan starred in the movie, she had no clue on what her role would be.
Sandhya went for the meeting in Kochi. But she was curious to know who recommended her to the filmmakers. When she made enquiries with the team, they took her along to meet the person and Sandhya was surprised to see Anuradha.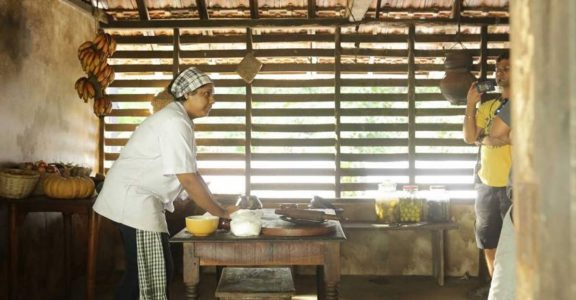 Sandhya became a part of the movie right from the beginning.
"I was able to learn a lot from the movie," Sandhya said. She also garnered much attention as the food consultant and stylist.
Her friends gave her a new moniker, 'travelling chef'. The movie was shot at various locations in Kerala, Goa, Amritsar, Delhi and Punjab. She even started an Instagram page 'The Travelling Chef.'
The popular scene of making tomato chutney in the movie was shot at a 100-year-old dhaba near the Golden Temple at Amritsar. When Saif cooked for scenes in the movie, Sandhya gave instructions from behind the camera. She also prepared the food to be showcased in the movie.
The market lover
Sandhya makes it a point to visit the market, whenever she is in a town.
"You will really understand the pulse of a town from the market. I always prefer to go to the market first whenever I visit a country," she said.
BMW Mini Cooper showroom cafe
Sandhya had set the first Mini Cooper Urban Life Store cafe restaurant in Asia. The cafe is in Kochi and appeals to a wide-range of customers.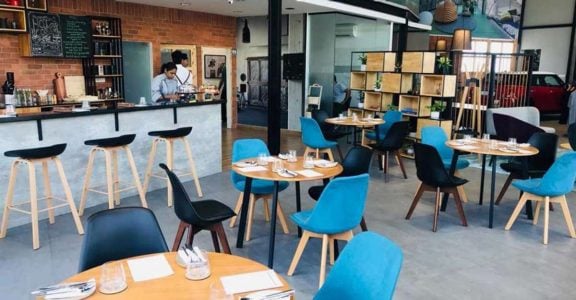 Food consultant
A food consultant has to look into varied aspects from kitchen planning, civil work, layout, construction, interiors, furniture, and utensils. For this, a team has been set up in Ernakulam. Even those people, who do not have a proper understanding but want to start restaurants, can get clear inputs through food consultancy.
Lockdown time
Sandhya pointed out that the lockdown has badly affected the food sector.
"I avoid travel even if it is to meet a new client. All matters that can be sorted through online calls are done only through that. But it is also a chance to look at other possibilities. Arranging minimalistic facilities at hotels, cloud kitchen and food truck are effective during this time," she added.