Thiruvananthapuram is all set to host the largest congregation women in the world as the 10-day festival of the Attukal Bhagavathy Temple there reaches its most important day on Tuesday. With hearths ready to be lit up for Attukal Pongala, here are some musings on the renowned ritual.
Attukal Pongala is held on the Pooram day in the Malayalam month of Kumbha (March), when the sun shines at its peak. Braving the blazing sun and palls of smoke billowing from the hearths, devotees brew sweet rice concoctions in their pots on this day for the blessings of the mother goddess.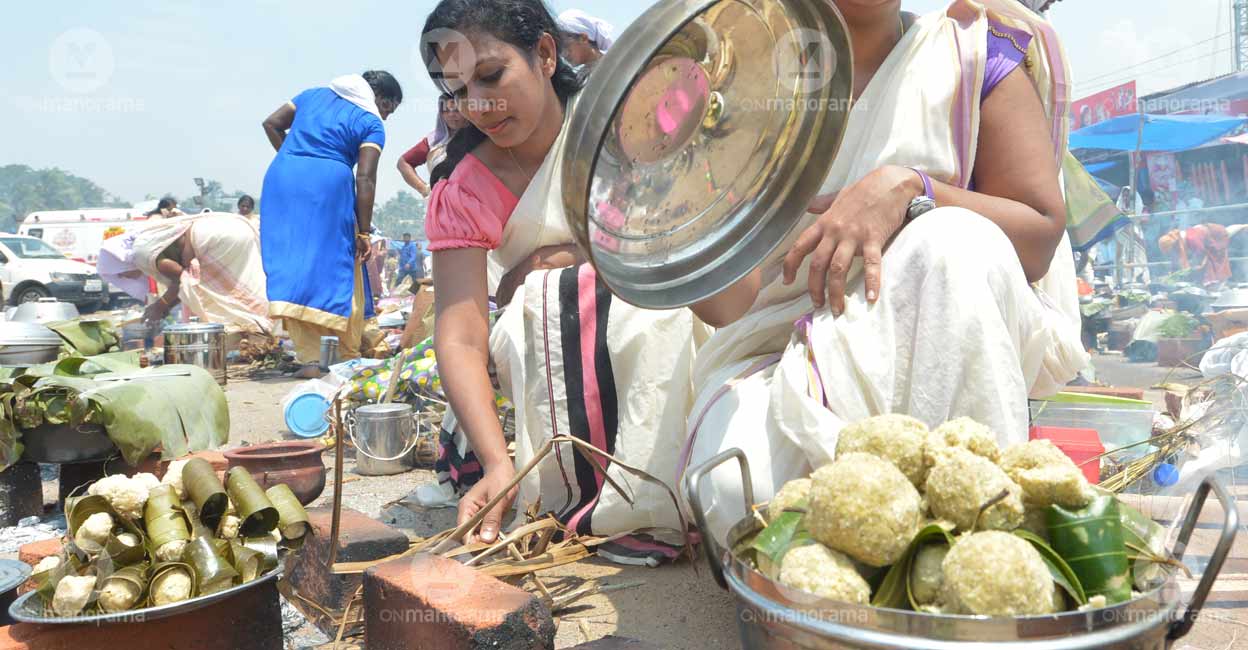 The preparations begin early. There are people who stock earthen pots weeks before the actual pongala day. Even though as many varieties as bronze and steel pots are used, earthen pots are the hot favorites. Temporary stoves are made out of bricks and dried coconut palm leaves are used as fuel for the fire. Those who have vowed for hundred and one pongalas use that many small pots.
Although ready-made pongala kits comprising jaggery, rice and nuts are available in the market, conservative devotees insist on picking the ingredients themselves. The most commonly made nivedyam (libation) is payasam. Other varieties include therali appam, mandaputtu and vella payasam.
Pongala dishes
Rice, jaggery, coconut and banana are the essential ingredients for pongala nivedyam. Vellachoru (white porridge) is prepared with rice, coconut and banana.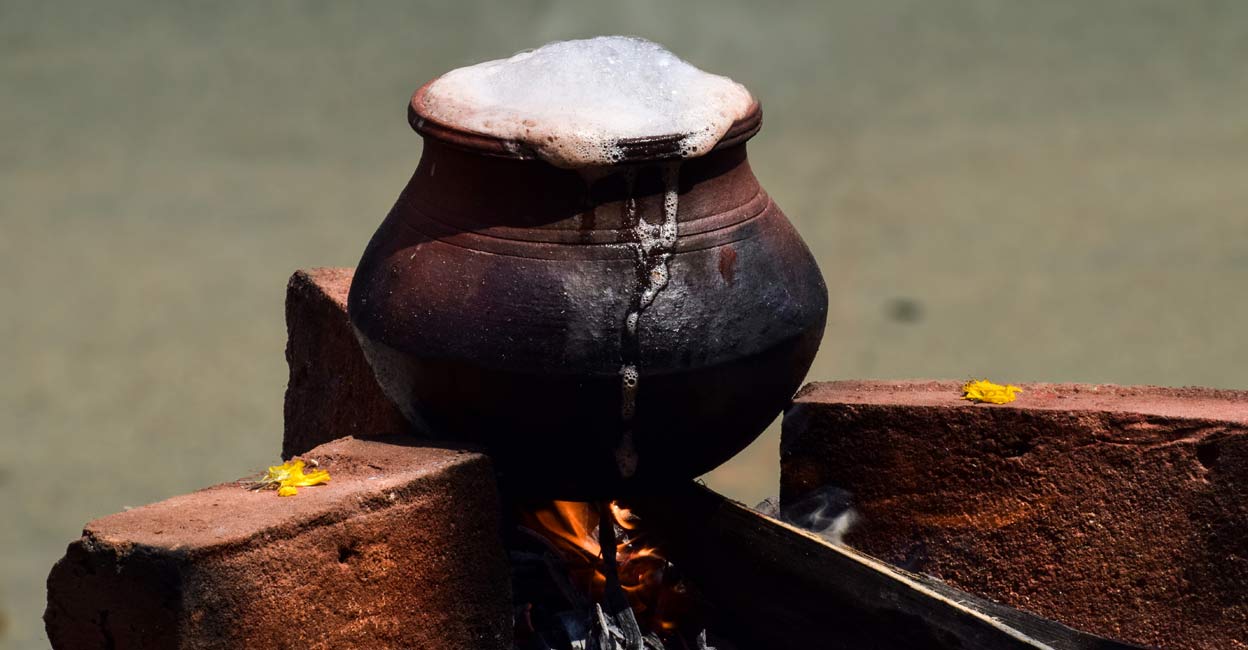 Therali appam is made by mixing rice, melted jaggery and coconut, which is then baked in therali (bay) leaves.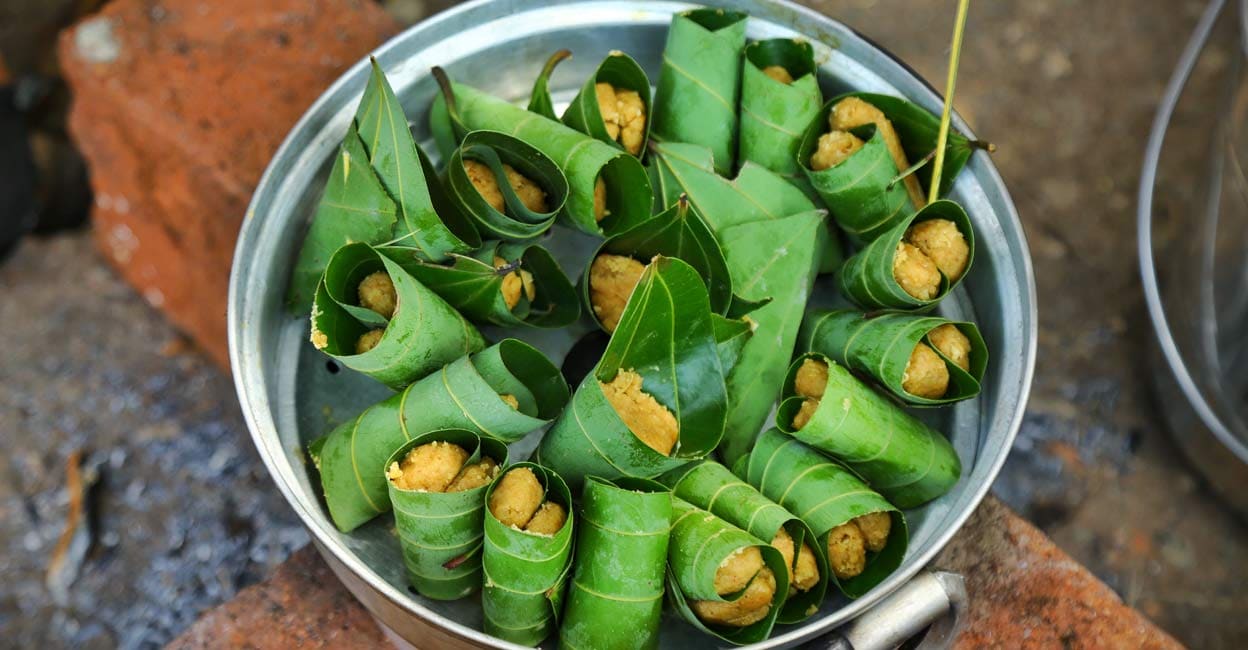 Mandaputtu, which is made as an offering to heal head and hair related diseases, is prepared by blending green gram powder, rice flour, jaggery, coconut, banana and cardamom. This mixture is rolled up into balls on which the women engrave shapes of eyes and nose to make it head-shaped.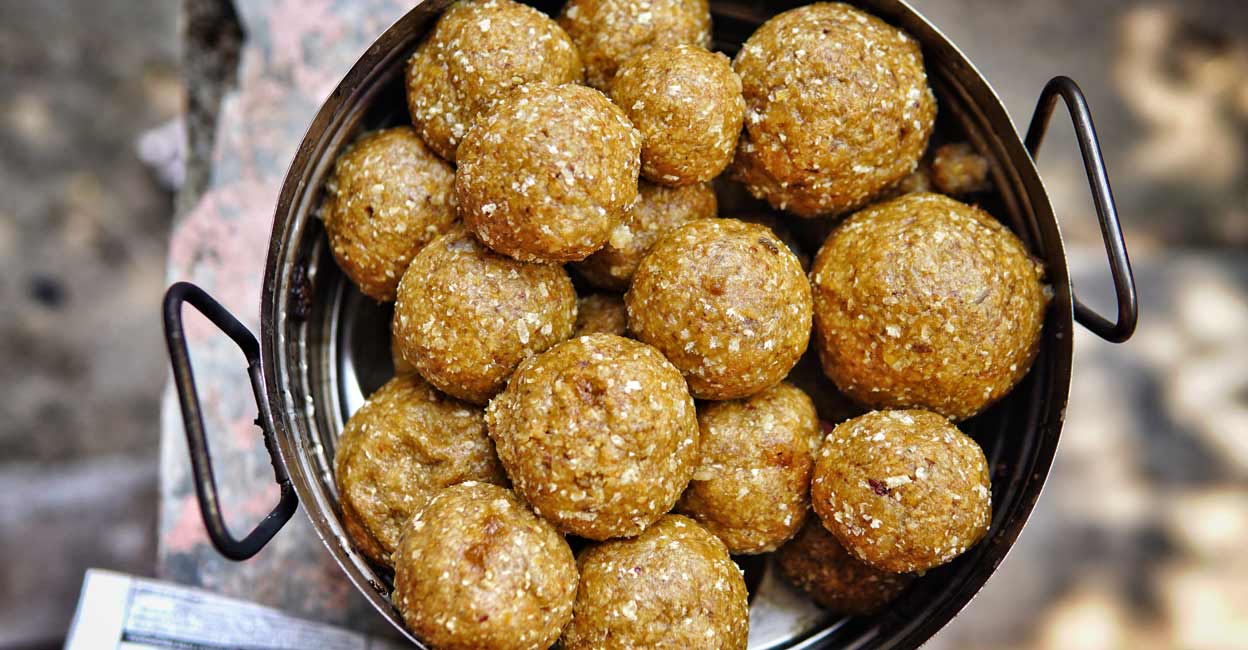 When all the offerings are cooked, a sweet aroma filled with devotion and prayers fill the air making pongala a divine experience.