Special coconut laddu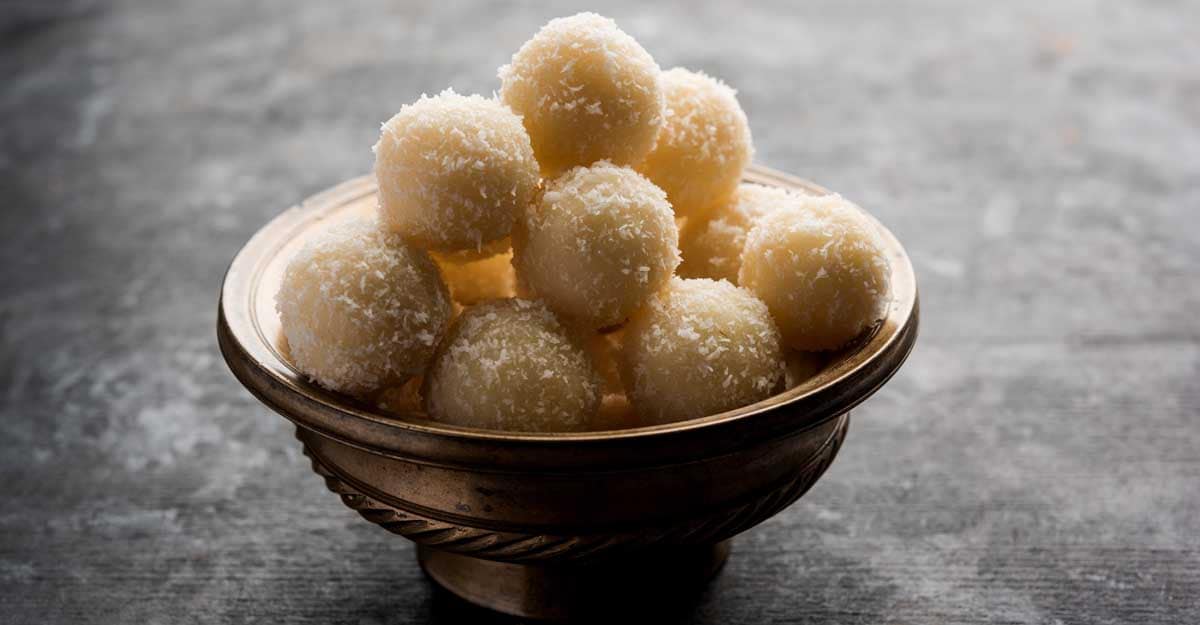 This melt in the mouth coconut laddu is incredibly easy to make. Check out the recipe.
Ingredients
2 cups desiccated coconut
1 cup of sugar
1 ½ cups milk
1 tbsp ghee
1 tbsp chopped cashews
½ tsp cardamom powder
Preparation
Heat ghee in a pan and add the desiccated coconut and milk
Stir continuously on low flame
Add the sugar when the desiccated coconut and milk are mixed well
Stir and mix until the sugar is completely dissolved
Add the cashews and cardamom powder when all the ingredients are nicely cooked and mixed
Turn off the flame and allow this mixture to cool down
Rub some ghee on your palms and scoop some of the mixtures while it is warm
Roll into laddu
Now roll the laddu in desiccated coconut
Enjoy the coconut laddu.