Imagine a weary traveller sitting in a small nondescript eatery in a humid tropical city and enjoying a lunch of aapam and nadan kozhi curry. The image that comes to your mind is probably of a homesick Malayali enjoying comfort food in a Kerala-themed restaurant in an Indian metro city. Now replace this image with an Italian man eating this dish in Phnom Penh of all places! This is something a traveller from Kozhikode witnessed in the Cambodian capital when he visited the city in 2016. Located near the riverfront, the eatery was a hit with Indians as well as foreign tourists visiting the land of Angkor Wat.
For far too long most people outside India have associated Indian food with Punjabi and Mughlai specialities. So Indian food abroad is essentially butter chicken, paneer, naan and lassi! This is a great disservice to a country as vast as ours and with a culinary heritage that is incomparable. Kerala cuisine is very much a world in itself. When it comes to Malayali food, there's something for just about everyone, whether it's a vegan looking to completely avoid dairy or a meat-lover that would enjoy nadan flavourings.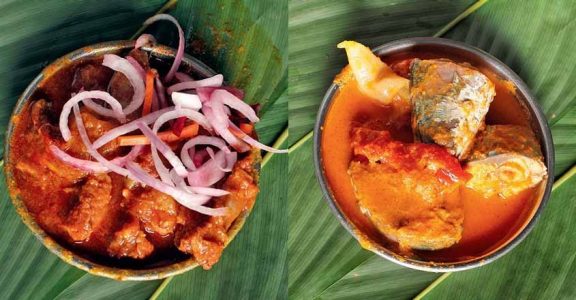 False assumption
Thanks in part to the success of our enterprising Punjabi brethren, Indian restaurant owners abroad have believed that there won't be many takers for Kerala food. A Malayali businessman in a northern European country once asked me in a condescending tone if I really believed that Germans, Scandinavians and other Europeans would take a second bite of aviyal! "It's a tradition for them to eat a tandoori meal once a year and have some Indian beer with it," he said. But based on conversations with homestay operators and even my own guests, I am more than convinced that our mixed vegetable dish would find many takers. I personally know three Italian connoisseurs of Palakkad-style sambar and erissery. They expect lunch invitations from me on Vishu and Onam.
Places with a Malayali Diaspora like the United Arab Emirates have an abundance of options when it comes to Kerala cuisine. In fact, I have heard from relatives that Dubai has even better puttu and kadala curry than some parts of Kerala! But on the whole, it's very difficult to get anything remotely close to Malayali food abroad, unless one considers some of our favourites that originated in Tamil Nadu. The success of the Saravana Bhavan brand should be a source of inspiration for Malayalis who aim to be pioneers of Kerala cuisine abroad.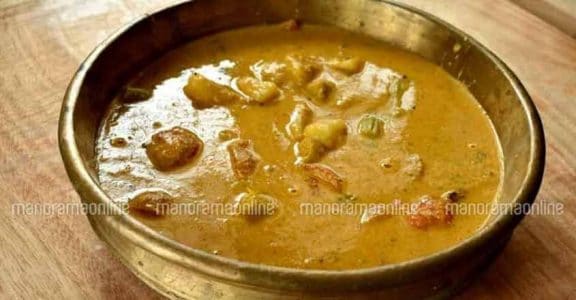 Thai success story

Back in the early 2000s, Thai food was considered exotic and rare in most parts of the world. Now it's considered part of the mainstream and has managed to carve itself a presence with fish and chips and chicken tikka masala in the UK. Even countries like Sweden and Russia that have been traditionally averse to spicy food have taken in to Thai food. This is a result of what is now being called Gastrodiplomacy! According to Quartz, the Thai government has been actively promoting the country's cuisine abroad since 2002. This has helped Thailand promote tourism, boost agricultural exports and, of course, extend cultural influence. Vietnam, South Korea and Peru have also tried their hand at this kind of food diplomacy. Many of us in India would salivate at the thought of Peruvian food being available in Mumbai or Bengaluru!
The Kerala government has been widely successful in promoting the state as a major global tourist destination. It has also supported the visual and performing arts of God's Own Country. The trans-Siberian Russian internal republic of Yakutia, which is known for its extreme cold, wild horses and diamonds, witnessed a performance of Koodiyattam from Kerala in 2012. The event, part of a UNESCO cultural event, was called a major hit by the Russian newspaper of record, Rossiyskaya Gazeta.
Such is the soft power and goodwill that Kerala enjoy that citizens from many parts of the world reached out to the state last year to help finance flood relief and rehabilitation of those affected by the natural disaster.
A great way to build on Kerala's existing goodwill would be to start a gastrodiplomacy programme in countries where few people have heard of the delights of the state. Potential immigrants could also open small cafes and restaurants on the lines of the entrepreneur in Cambodia, who now has a restaurant in Siem Reap as well. There are even articles of refugees in Europe and North America winning over otherwise suspicious locals by opening eateries that serve food from their countries. Nothing binds human beings better than a love of good food, and Kerala's diverse cuisine would have more than enough takers in the most unusual of places.