It was not that long ago when big bellies and lifestyle illnesses were the preserve of the wealthy in Kerala. This writer is old enough to remember a time when middle class senior citizens living in small towns would draw water from the well for a bath, and other household needs. 'Fat shaming' is something that was an integral part of any wider get together of Malayali relatives, even in the 1990s, but now in almost all obesity indices, Kerala is among the top three states in India.
A lot of the blame for the rise in obesity rates in the state can be attributed to the fact that Keralites see so-called western lifestyles as aspirational. Some multinational fast food chains in Kochi even offer unlimited refills of sugary, carbonated beverages, much like their counterparts in the United States. This is only going to have disastrous results for the public health of a state that has fought a pandemic reasonably well. COVID-19 has hit those with lifestyle-related illnesses a lot harder than those who were reasonably fit.
Healthy and easily available
A good way to get Keralites more fit is to encourage them to relish the many superfoods that are available in abundant supply in the state. Take for instance, the humble jackfruit. This is grown in almost every corner of Kerala and whether in the form of cooked curries or as a healthy sweet snack, the "chakka" is being widely praised by doctors and nutrition experts abroad. The breadfruit is also highly nutritious and easily available in Kerala.
Then there's the moringa tree, which gives us one of the delights of Kerala cuisine - drumstick sambar! This is something many a Keralite craves when living in a temperate climate, often paying a premium for imported drumsticks. The moringa leaves are also highly nutritious, both in salads and when cooked. Most fruits and vegetables that are native to or easily available in Kerala are highly nutritious and good at combatting lifestyle-related illnesses. In this long period of lockdowns, many Malayalis both in Kerala and other parts of India have discovered the healthy and tasty watermelon rind curry, which is made using moru (buttermilk). WhatsApp family groups have been sharing numerous healthy and traditional Kerala recipes over the last few months.
Numerous studies have shown that moderate daily exercise, mindful eating and the dumping of processed foods can go a long way in improving a person's physical fitness. In a way the fact that restaurants and eateries have been closed has been a blessing in disguise for those who were battling weight problems.
It's unlikely though that people will stick to eating just healthy food once the lockdowns are over. A properly planned and concerted effort is needed to get people to change food patterns. If it was considered trendy to eat in fast food restaurants for so many years, celebrities, government officials and athletes need to promote healthy living and make it trendy the way it is abroad. Those who watch Malayalam films would notice that the "hero" of the 21st century is well sculpted and spends a lot of time in a gym. These are the people who can make for great "influencers" and reach out to the younger fast food-loving generation.
The fact is that Malayalis, like other South Asians, need to have lower BMI (body mass index) levels than Europeans to avoid high blood pressure and diabetes, since we tend to have much less lean mass than our northern friends.
Adjusting the dietary patterns to more traditional food, including Kerala's wide range of superfoods is a good way to improve overall fitness. Many of the items that can be classified as superfoods grow in most backyards in Kerala, as Corporate Chef Suresh Pillai has so well articulated in this 2018 article. If we could use our tapioca, yams, papayas, melons and various roots and seeds to be healthier, then why should so much go to waste? Kerala is sitting on an opportunity to dramatically improve public health, especially of its younger generation. An opportunity that must not go to waste!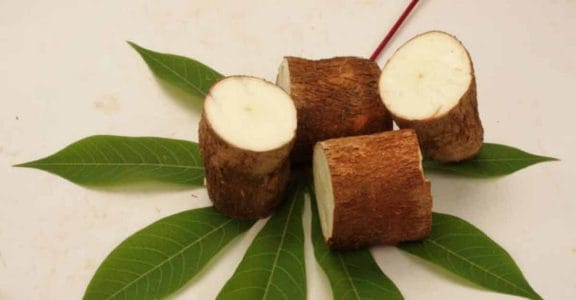 (Ajay Kamalakaran is the author of 'A Week in the Life of Svitlana' and 'Globetrotting for Love and Other Stories from Sakhalin Island')