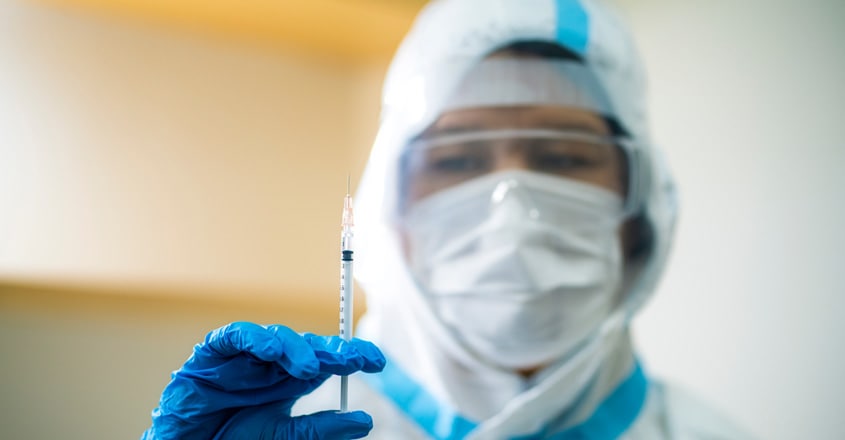 One of the sectors that will offer many career opportunities in a post-COVID era will be health.

Alappuzha Medical College general medicine professor and eminent public health expert Dr B Padmakumar explains the new possibilities that will open up in this field.
Nursing to get a new lease of life
The quality of service of Malayalee nurses has been recognised globally. A good percentage of nurses in the US and European countries are Malayalees.
The excellence of nurses in Kerala was highly praised during the COVID-19 period, too. Ninety-three-year-old Thomas and eighty-eight-year-old Mariamma survived COVID-19 and returned to their Ranni home due to the compassion of the nurses at the Kottayam Medical College.
There has been a significant fall in job opportunities for nurses over the years. The main reasons for this were the opening of more nursing colleges in the state and also the availability of more nursing graduates from colleges in other states.
However, the day is not far off when the excellence of Malayalee nurses in the healthcare sector starts getting greater recognition.
Learning Opportunities: Four-year BSc Nursing, two-year MSc Nursing, three-year General Nursing and Midwifery Course (GNM), and a two-year Auxiliary Nursing and Midwifery Diploma Course (ANM) are courses that open the door to nursing careers. GNM can be studied after completing ANM. The ANM Diploma is the basic qualification required for employment as a junior public health nurse in the Department of Health.
There are also a number of post-basic diploma courses that offer great employment potential. Specialized nursing courses in intensive care, cancer care, neuroscience, cardiothoracic, neonatal, and mental health will also open up bigger job opportunities.
Pharmacist
Significant changes have been taking place in the field of pharmacy over the years. The modern pharmacists are a close friend of both the doctor and the patient, as they study the patient's detailed medication history, prescribe necessary dosage adjustments, and educate the patient about the safe use of medications and their side-effects.
Pharmacists have employment opportunities not only in hospitals and medical shops but also in pharmaceutical manufacturing and distribution companies. Those with higher academic qualifications can also become teachers in pharmacy colleges.
Learning Opportunities: There are two-year DPharm, four-year BPharm, two-year MPharm PG course, and six-year PharmD course.
Those who have completed PharmD will be needed in the future in various roles such as pharmacy manager, medical writer and research scientist.
Radiology
Radiology is a field that plays a crucial role in the rapid diagnosis of a disease today. This is a branch that is at the forefront of the leaps being made in modern medicine. There are now a number of courses that enable you to independently handle radiology tests such as ultrasound scanning, CT scanning, MRI and PET scanning.
A lot of job opportunities await the radiologist at home and abroad. As medicine adopts more technology, the employability of radiology technicians will also increase. This will become more evident in a world affected by COVID-19.
Radiologists can find many job opportunities in hospitals and laboratories, including as radiology technician, radiology assistant, radiology nurse, ultrasound, CT and MRI technician.
Study Opportunities: There are many courses in this field such as Diploma in Radiological Technology, BSc in Radiology, BSc in Medical Radiotherapy Technology and PG Diploma in Radio Diagnosis.
Lab testing
Testing is a word that one has been hearing often ever since the COVID-19 pandemic started.
Testing is very important to fight modern infectious diseases. Laboratory science has developed a lot. Advanced technologies such as automated testing, genetic testing, nanotechnology, and immuno-assisted molecular probe techniques have expanded the potential of medical laboratory science.
Laboratory technicians can find many job opportunities in hospitals, laboratories, and blood banks.
Learning Opportunities: Diploma in Medical Laboratory Technology, BSc Medical Laboratory Technology and MSc Medical Laboratory Technology are the main courses in this field.
Health workers
Health inspectors, junior public health nurses and health workers have played an important role in making Kerala's model for fighting the pandemic successfully by conducting door-to-door surveys, and ensuring the testing and quarantining of patients and their relatives.
This kind of field testing will be the most effective way to prevent new epidemics in future. As public health becomes more important, the job prospects of health inspectors will also increase.
Learning Opportunities: The basic qualification to become a health inspector is the Diploma in Health Inspector course conducted by the Director of Health Services and various private institutions.
Operation theatres
These days, many advanced surgeries, including organ transplant, are performed even in government hospitals.
Such complex surgeries in operation theatres of even government hospitals open up many employment opportunities. There are many paramedical positions in this field, including Operation Theatre Assistant, Technician, Technical Assistant, and Technical Officer.
Study Opportunities: BSc in Operation Theatre Technology is the basic qualification required for all these posts.
Care for lifestyle diseases
With infectious diseases confining many people to one place, lifestyle diseases like diabetes and heart disease may become more prevalent.
There are a number of job opportunities associated with the care of patients with such lifestyle diseases. Cath Lab Technician, Dialysis Technician, Nutritionist, Dietitian, Clinical Psychologist and Cancer Biologist are all fields that offer growing employment opportunities.
Intensive care
The Intensive Care Unit (ICU) in hospitals has so far been a unit under the departments of medicine, surgery and anaesthesia. However, the ICU or critical care unit has now grown into an important independent unit.
This unit is critical for the recovery of patients in critical condition and needing emergency care like when infectious diseases such as COVID are widespread, after a surgery or after suffering serious injuries in road accidents.
The Critical Medical Team consists of Critical Care Nurse, Respiratory Therapist, Physiotherapist, Nutritionist, Clinical Pharmacist, Biomedical Engineer, and Medical Equipment Technician.
According to the new norms of the central government, all hospitals should have an intensive care unit. An intensive care system should be started in small hospitals (Level 1), District-General Hospitals (Level 2) and Medical College Hospitals (Level 3).
Study Opportunities: Degree, diploma courses in Critical Care Technology and Nursing are offered by private and deemed universities.